The Killing Of A Sacred Deer
Yorgos Lanthimos 2017
What I Like:
I think I may just love Lanthimos. On the surface he doesn't feel like my kind of director but this is his second film in a row that will make my yearly top ten, so there you have it. On a technical level he is spectacular. I love the cinematography in this film. The way the camera moves is beautiful but I took special notice of how Lanthimos allows negative space in his frames. I think it takes a special eye to make this work. Lanthimos not only makes it work but makes it beautiful. I also love the score here, very simple string composition that sets the tense tone perfectly.
I am glad not every director or writer decide to use dialogue the way Lanthimos does but his style works great for his subjects. Everything is so matter of fact and blunt. Gives you the feeling that things can turn on any character at any time. I have heard the word clinical and antiseptic both used in reference to this film. Both are appropriate and apply to both his script and compositions.
The acting is fantastic. Farrell and Kidman are not exactly my favorite actors but both fit Lanthimos's style perfectly. There is a melancholy and uneasiness that both settle into very easily. Keoghan as the antagonist is also brilliant. In no way is he imposing but because of the way the character is written and performed he is a constant threat.
I highly recommend going into this film spoiler free. I wasn't spoiled in a major way but I was aware of the nature of the central relationship and it would have been fun to see that unfold during the course of the film.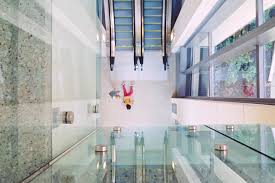 What I Dislike:
Not much here. I was telling @
Swan
that I think I have become better about not letting how I feel about a film thematically color my opinion as much as I used to. That mindset worked in my favor here because I love this as a stylistic thriller but I don't think it speaks to me on any other level. It is a straight revenge narrative that may speak to people a bit about guilt, but didn't do much for me in that way.
Once again Lanthimos takes a very matter of fact approach to sexuality. I enjoyed that aspect of The Lobster, but here it didn't engage me much. In particular there is a story Farrell's character tells to his son after a very cruel moment. It certainly left my mouth agape but it didn't add anything for me. Small gripes in an otherwise great viewing.
Overall:
A film that I won't recommend to everyone but I certainly do to those who are interested in unique visions in film making. Technically a perfect and engaging film that makes me anxious for the director's next project. Also check out The Lobster if you haven't and enjoy this.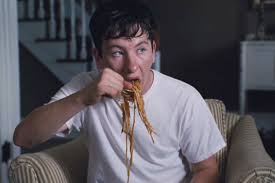 Last edited by seanc; 01-07-18 at

08:20 PM

.