in
Dean Martin: King of Cool
Steve McQueen was always the first star whose image popped into my head when I thought of the Hollywood manifestation of "cool", but I may have to rethink that after watching a funny and compelling documentary called
Dean Martin: King of Cool
, a riveting look at one of Hollywood's most fascinating and misunderstood icons.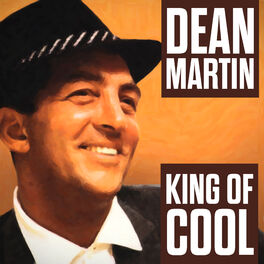 The 2021 documentary lovingly documents Martin's career from his childhood in Steubenville, Ohio, to his tragic death on Christmas day of 1995. As scenes from his life rolled over us, two recurring themes about the man come to the forefront. One, was that this was a guy who no one really knew and that was no accident. We also learn that he was not the party animal many believed he was because of the people he associated with. The director asks half a dozen people a question about Martin that just drew blank expressions from most of them. Only Martin's daughter, Deana, comes up with an answer at the end of the film.
I was delighted when during an early interview, Martin is asked what his biggest show business break was and his reply was Jerry Lewis. We all know the stories, but this documentary reminds us that there was just as many good times as bad, including their 1976 reunion at Jerry's MDA telethon.
Also pleased to learn that a lot of Martin's image as a hard-drinking party animal was just that...an image that was made to look all the more convincing because of his time with the Rat Pack. Sinatra did not lead the guy around by the nose and was often left to party by himself while Dean went home and went to bed. There is a terrific story shared by Bob Newhart, who appeared 24 times on Martin's NBC variety show, about a party at Martin's house where he found Martin in his bedroom watching
The Andy Griffith Show
.
Commentary is offered along the way by Alec Baldwin, Jon Hamm, Peter Bogdanovich, Carol Burnett, Angie Dickinson, Florence Henderson, Lainie Kazan, Oscar winner Barry Levinson, Emmy winner George Schlatter, Tony winner Tommy Tune, who was the assistant choreographer on Martin's NBC variety show and two rarely scene Hollywood offspring: Todd Fisher, the son of Eddie Fisher and Debbie Reynolds, and Billy Hinsche, childhood pal of Dino Martin Jr, who was the "Billy" in a short lived musical act called Dino, Desi, and Billy. In terms of presentation, this documentary is definitely "no frills" but the subject is so fascinating you just don't care.