The Eyes of Tammy Faye
Despite the standard biopic execution of the screenplay, 2021's
The Eyes of Tammy Faye
,a laid-bare look at the rise and fall of Jim and Tammy Faye Bakker's PTL ministries, remains watchable thanks to some flashy directorial touches and some near brilliant performances.
The film opens in the late 60's tracing the relationship of Jim and Tammy Faye from their quickie marriage and how their plan to tour the country spreading the word of the Lord questionably ballooned into a multi-millionaire television ministry that had millions of religious devotees mesmerized, but also had the religious factor's eye on them, not to mention the methodical destruction of the Bakker's marriage.
Abe Silva's cliched screenplay is actually based on a documentary made by Fenton Bailey and Randy Barbato that takes the story of the Bakkers and turns it into the standard biopic, going the same way we've seen a hundred other biopics go, but it also allows to look a little more closely at the Bakkers and their motivations the way a documentary can't, but the whole "rise and fall" style of the screenplay was just so "been there done that."
Silvia and director Michael Showalter do put their own spin on what happens with the Bakkers. I love the early scene shortly after their wedding where Jim shows up at his in-laws house with a new car and never really explains where he got the money to pay for it. This became the recurring theme of what happened to the Bakkers. Jim did a lot of dirt to get what he wanted and left Tammy Faye in the dark about most of it and she apparently liked being in the dark and enjoying the perks of what hubby was doing. There was just enough dirt revealed about their marriage to keep things interesting, including Bakker's alleged affairs with male staffers and male prostitutes, in addition to Jessica Hahn.
It was funny watching Showalter trying to establish Tammy Faye as a victim in a lot of what happened to the Bakkers. More than once, we get a scene of Tammy quietly approaching to hear a private conversation, realize she's hearing something she shouldn't or didn't want to hear, and then pretending she didn't hear anything. Apparently, Tammy Faye loved the bling that the PTL ministry brought to her life, but didn't want to know how it came to be. Whether this is true, who's to say, but that's how Tammy Faye comes off in this movie, making it hard to sympathize with her or her scummy husband.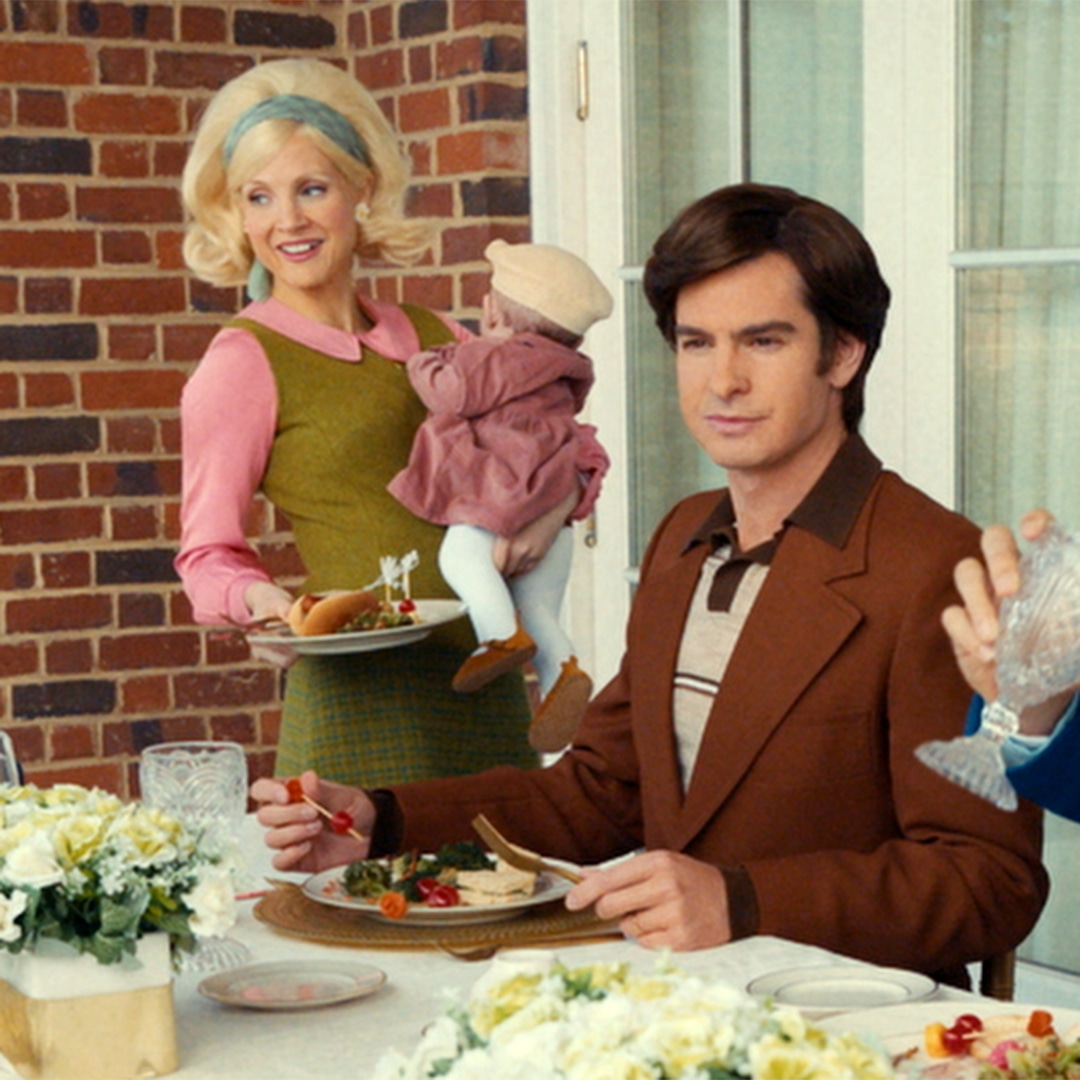 As unattractive as the subjects might be, I found myself riveted thanks to the dazzling, Oscar-worthy performances of Jessica Chastain and Andrew Garfield as Tammy Faye and Jim Bakker. These actors completely lose themselves in these roles without trying to garner sympathy for these people who don't deserve it. Cherry Jones and Vincent d'Onofrio also make the most of their roles as Tammy Faye's mother and Jerry Falwell, respectively. Art direction, film editing, and makeup also deserve mention in this look at an ugly real life scandal that could have utilized a little more imagination in execution.
Last edited by Gideon58; 11-03-21 at

06:00 PM

.