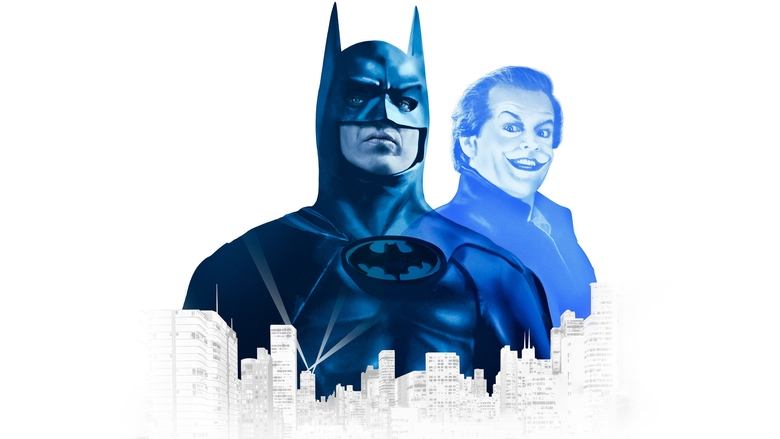 \
in
Batman
(1989) - Directed by Tim Burton
"I'm Batman."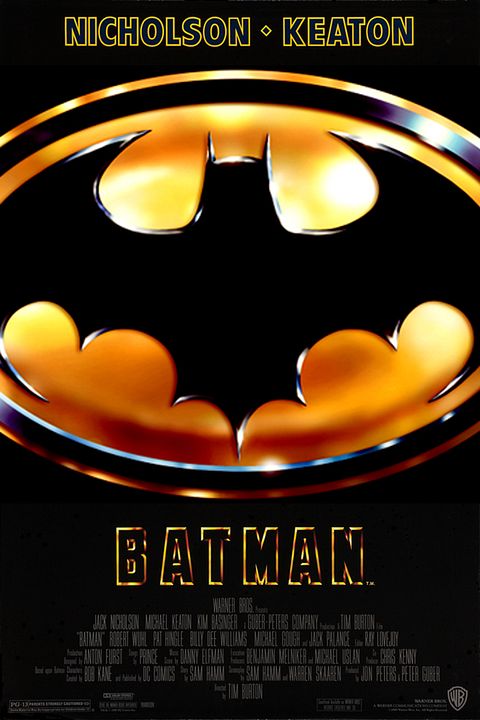 Tim Burton of all people directs a Batman movie. Who saw Mr. Pee Wee's Big Adventure making that total shift? And who saw Warner Bros. actually backing him up on that? Well, he didn't disappoint. Easily the most iconic Batman movie before
The Dark Knight
came out, Tim Burton's Batman redifined the superhero scene where Marvel kept failing before the
X-Men
franchise.
This Batman tale focuses on a reinvented Joker who plans on killing everyone in Gotham, a journalist who wants the whole scoop on Batman, and a Bruce Wayne much more scarred by his past than usual interpretations. And of course, there's a twist involving the Joker this time.
Tim Burton might not make a lot of five-star movies, but he sure makes some fun ones. The cinematography of the whole thing and the sets are absolutely perfect for a Batman film, and even better than what the Nolan series had. Whenever I think of Gotham City, my mind goes to the first shot of the whole city in this movie. And the score carries some of Danny Elfman's defining music. Who would've though Mr. Oingo Boingo would have made it this far?
The acting is top-notch. Nicholson plays the Joker, and he's a real good Joker. It's always great for me to see a clever and well-acted interpretation of one of my favorite villains. And Michael Keaton, as usual, brigs real heart to his role as Bruce Wayne, which would end up as one of several of his defining early-career roles.
There is only one problem I have with the movie. For a while, the film seems like it's shifting between main characters, putting too much emphasis on one character at a time. As a result, there wasn't enough Bruce Wayne in the film.
Still, I gotta say this is a classic superhero movie that set the standards for superhero movies in the future until the MCU redefined them. Batman is my favorite superhero, and the Batman movies are one of my favorite film franchises to go through. And it's really thanks to Tim Burton's classic.