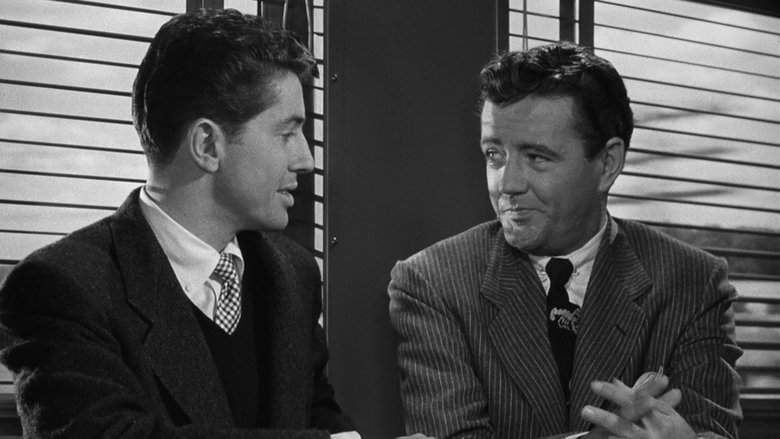 in
'Strangers on a Train' (1951)
What a great film. Right from the start, the dialogue just hooked me in with it's sinister undertones and mysterious characters. It continues to be a creepy, nightmarish but clever plot that unfolds as Hitchcock masterfully guides us through a messed up criminal mind.
The film is shot beautifully. Some of the panning and zooming in, together with well lit features and Dutch angles are pretty incredible considering this was 1951. Apparently Hitchcock had an entire amusement park built for the set design of the fairground scenes, just outside los angeles - and had a tennis professional coach Farley Grainger for the close up tennis scenes. The rest of the tennis scenes were actually shots of Davis Cup matches at Flushing Meadow, New York. What a perfectionist.
Everything about it screams 'classic'. Maybe even a masterpiece. The scenes with Bruno's mother are quite unsettling and an obvious precursor for 'Psycho'. If I had one criticism it would be that the ending for me wasn't sinister enough. I wanted it to take another dark turn, but that's probably down to my tastes, and I can't fault Hitchcock for a bit of audience pandering now and again.
At least 8.5 out of 10