I almost accidentally deleted my list off my pc so decided I'd better post it… even though, with the exception of my top ten… eleven though one hundred are not in any particular order….
And, I will probably be changing out a few along the way as I re-watch a few movies I couldn't decide on and watch I few I've yet to see…. Oh, and yes, I know some of the movies on my list are crap… but I still like 'em…
So... I guess I'll start at 100 since you guys already know what 1 through 10 are....
100.
Westworld
(1973, Michael Crichton)
Try to make me shut-up.
99.
Sleepers
(1996, Barry Levinson)
The temperature topped out at ninety-eight degrees the day our lives were forever altered.
98.
Bram Stoker's Dracula
(1992, Francis Ford Coppola)
I am the last of my kind.
97.
King Arthur
(2004, Antoine Fuqua)
My father told me great tales of you.
96.
Desperado
(1995, Robert Rodriguez)
Bless me, Father, for I have just killed quite a few men.
95.
Angel Heart
(1987, Alan Parker)
I gotta thing about chickens.
94.
The Long Riders
(1980, Walter Hill)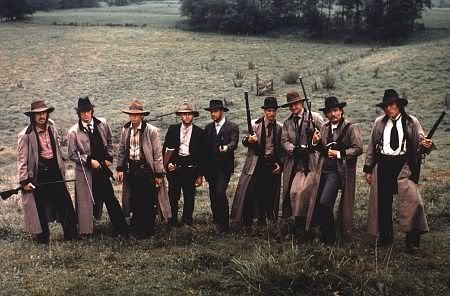 First getting shot, then getting married - bad habits.
93.
Les Misérables
(1998, Billie August)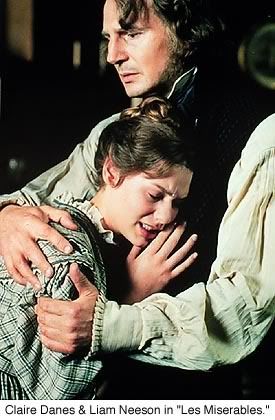 Is it true? Are you a convict?
92.
A Christmas Story
(1983, Bob Clark)
He looks like a deranged Easter Bunny.
91.
The Illusionist
(2006, Neil Burger)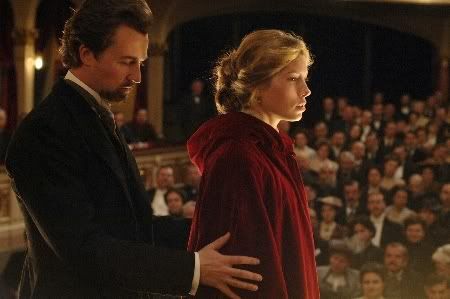 Everything you have seen here has been an illusion.
90.
Girl, Interrupted
(1999, James Mangold)
I am a crazy girl. Seriously.

__________________
You never know what is enough, until you know what is more than enough.
~William Blake ~
AiSv Nv wa do hi ya do...
(Walk in Peace)