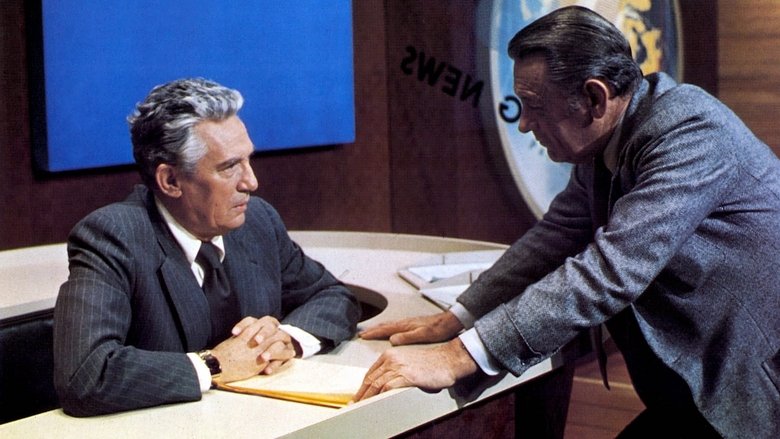 in
In contemporary media where reality television is slowly becoming the rule and not the exception and advertising has completely dominated the media (try signing on to any website on the internet without having to endure at least a handful of commercials), the 1976 film
Network
has become more and more timely as the years have passed.
This scathingly dark satire focuses on UBS, a fictional television network that is struggling in the ratings until a news anchorman comes on the air one evening and casually announces that in a few days he is going to kill himself on the air. Instead of taking the man off the air and getting him the obvious help he needs, the powers-that-be decide to capitalize on the media frenzy by making the anchorman a "mad prophet of the airwaves" denouncing everything that is wrong with contemporary society; however, it backfires when his tirades begin to affect network business. The film's primary focus is on the rise and fall of anchorman Howard Beale, whose news program is reformatted by a hard-as-nails programmer whose other primary focus is to try and launch a TV series based on a terrorist group similar to the group that kidnapped Patty Hearst.
Sidney Lumet struck gold here. His crisp, articulate, and in your face direction should have won him an Oscar. Paddy Chayevsky's brilliant and incisive screenplay, which seems to have gotten better with age, won him his second Oscar. For my money, this is one of the five best screenplays in cinematic history.
William Holden turned in the performance of his career as Max Schumacher, the director of the news division and Howard Beale's best friend, who is disgusted by the interference with his job and the network's manipulation of his friend. Faye Dunaway won the Oscar for Lead Actress for her crisp performance as Diana Christiansen, the ice-in-her-veins programmer who is all about her work and always has her mind on business (even during sex), who takes over Howard's programming while drifting into a doomed affair with Max.
Peter Finch won the first posthumous Oscar for Lead Actor for his charismatic performance as the tortured Howard Beale, a lost soul who suffers when he starts to believe his own press and Robert Duvall is razor sharp as the network executive playing puppetmaster with Max, Howard, and Diana. Beatrice Straight, a virtual unknown at the time of the film's release, won an Oscar for Best Supporting Actress for virtually one extremely powerful scene as Max's wife. Ned Beatty also received an Oscar nomination for a single scene as the owner of the network who attempts to rein in an out of control Beale. This was the first film since
A Streetcar Named Desire
to win three of the four acting awards. Personally, I think if they had nominated Duvall instead of Beatty, they would have won all four. The film was also robbed of the Oscar for Best Picture.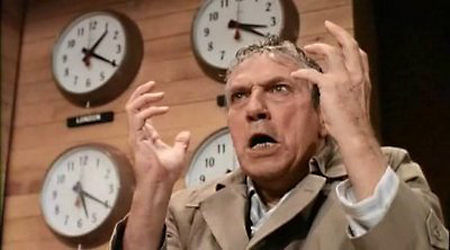 This film is a triumph for all concerned, particularly Chayevsky and Lumet. This film is Lumet's masterpiece and a film that just gets better and more important with age.