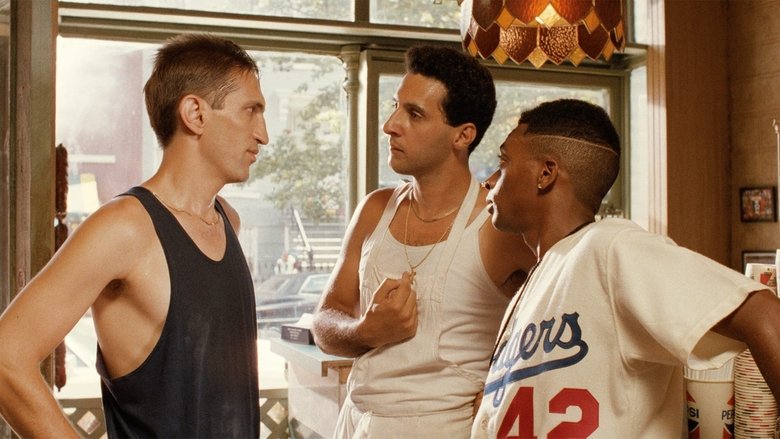 in
Day 142: September 19th , 2010
Do The Right Thing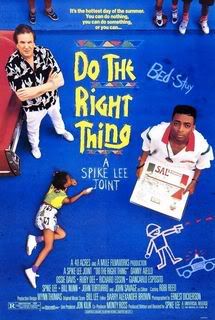 It's the hottest day of the summer. You can do nothing, you can do something, or you can...
Do The Right Thing is required viewing in film schools, at least where I went and everyone else I know that went to different film schools. Why? Because it's just that damn good.
Do The Right Thing boasts a cast that is almost intimidating. Ossie Davis, Danny Aiello, Ruby Dee, Bill Nunn, John Turturro, and Sam the man Jackson. Everyone of these characters are going on about their lives and the film feels as if we are just dropping by for a day, the hottest day of the year that is, which is evident by the vibrant use of colours Lee uses.
The one thing that I say about this film is that is makes you feel something. How many films can say that? You can go see a movie, think it's good or bad, but for a film to make you feel something is, in my opinion, an accomplishment. Say what you want about his films today, but Do The Right Thing is his best film and one of the best I've seen. It's pure New York and Lee gives us a great world and numerous great characters that populate it. Every single one has their own little stories, from the Korean grocer to the three dude sitting on the sidewalk just talking jive (yes, that was an Airplane reference).
The famous race rant scene is my favourite part of the film and no matter how you look at things, you can't pin point the thing that ultimately leads us to the climactic finale. Everything that happens happens as a part of another. When I first saw this film I was full of anger at the events on the screen, well done Mr. Lee.
My little complaint comes with Spike Lee casting himself in the film. He is without a doubt, the weakest link here. His acting is just awkward and doesn't seem the flow with the rest of the cast, but then again, he has showered himself with a great cast. Even if he was good, he would still be in the shadows of the cast around him.