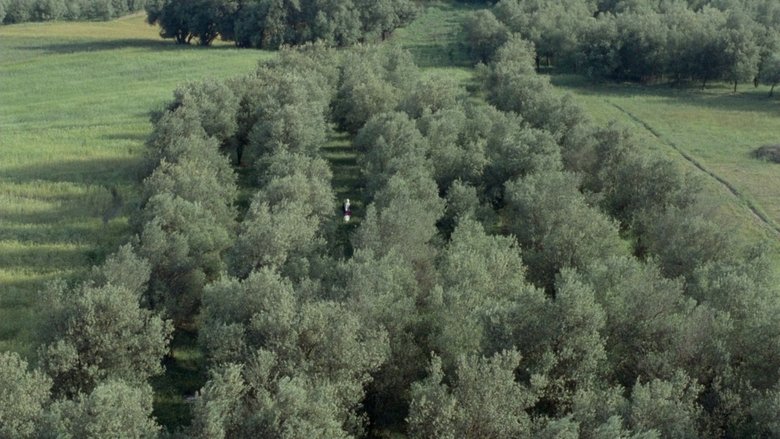 in
'Through the Olive Trees' (1994)
Directed by Abbas Kiarostami
I watched the 2nd and 3rd films of Kiarostami's Koker trilogy back to back and glad I did as the third directly follows up the 2nd ('Life and Nothing More'). The third film is insane in terms of 'meta' – even for Kiarostami. Like his films 'Close up' and' Life and Nothing More', this film peels back a layer of reality and films it – but here we are seeing Kiarostami making a film about the making of a film about the making of a film about a film he made. I think that's right, (it makes the viewers head spin).
Kiarostami is blending reality and cinema, then making a film about the process. The person playing The Director in this film (Mohamad Ali Keshavarz) is the only professional actor in the entire trilogy. At one stage, celebrated Iranian director Jafar Panahi pops up playing a version of himself, as assistant director on 'Life and Nothing More'. Integral to the story in the third film is the 'narrative' tale of Hossein (a local lad who was shipped in to play a role in the 2nd film) and Tahereh, a local girl who he wants to marry but whose family doesn't want her to marry him. He consistently asks her to give him a go even if he has no house and cannot read. There's something quite charming about his persistence, and even up to the end, Kiarostami keeps us guessing (the ending is a beautiful, ambiguous wide shot). Is this tale actually real? Is Hossein acting to Kiarostami's script? Or is Kiarostami just filming Hossein's actual attempts at wooing a girl? How Kiarostami blended this into a 90 minute film that warped time and reality is nothing short of miraculous. It's a poetic tribute to film-making, love, traditions and people.
The whole trilogy is a masterpiece and surely one of the greatest trilogies ever made.