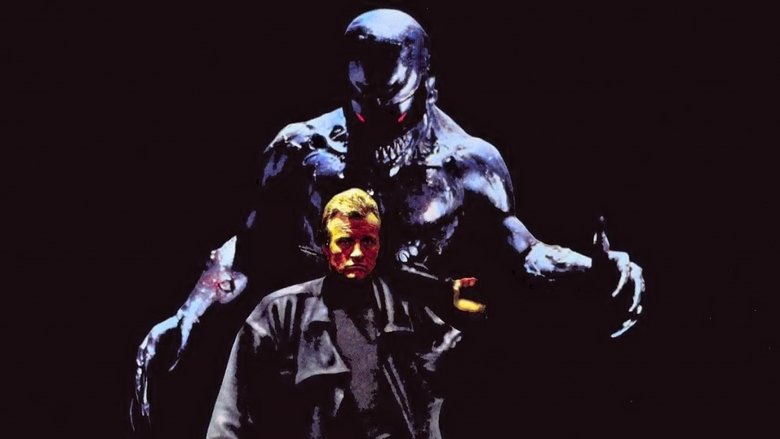 in
Split Second
, 1992
Set in a future with cities flooded from climate change, detective Harley Stone (Rutger Hauer) is hot on the trail of a serial killer that murdered his partner. Linked psychically somehow to the killer, Stone is frustratingly just one step behind the brutal killings. Paired up with a new partner, (Alastair Duncan), Stone continues his hunt for the killer while dealing with the feelings he has for his partner's wife (Kim Cattrall), with whom he was having an affair.
I mean, like, what even was this movie?
It is hard to explain how I felt watching this film. It seemed like everyone making it was, I don't know, high and exhausted and in a rush? There's this weird, frantic pace to everything. Scenes seem to race to be scary and tell jokes and also
pew pew pew
all at once.
This is the kind of film that sort of ebbs and flows in its impression. On one hand, there is something almost unique about it because it's just so strange. A handful of memorable images, and some strange chemistry between the leads add a degree of unpredictability that makes the film oddly watchable.
But also, you know, meh. The film has that "inexplicably smokey" look of a lot of 90s films. The entire mystery behind the killer feels cobbled together and half-baked. Women in this universe exist only as sex objects or murder victims or both. The unlikely friendship between Stone and his more straight-laced partner is probably the strongest element of the film, but even that doesn't feel entirely right.
Watchable almost more for its flaws than for its strengths.