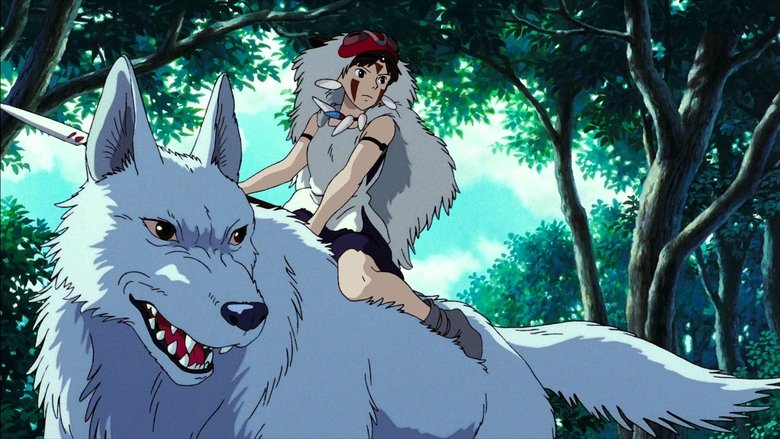 in
Princess Mononoke
Watched this one with my son since it hit Netflix and we've been going through Studio Ghibli flicks. Much to my surprise, he's loved every single one of them. This one was the most violent, as people have their heads and limbs fly off at any give moment and gallons of blood spewing from mouths, but for the most part he seemed fine with it.
The animation fluid, the animals come alive in this piece about respecting and protecting nature. The themes are pretty in your face, but these movies make them work to their advantage. Miyazaki loves his evil force being this oil like sludge in his films and in this one it takes on a worm like evil.
At 2hrs and 15mins, the film could have been tightened a bit and the action, themes and beauty of the film still would have come across. I'd rank this above My Neighbor Totoro and behind Spirited Away.