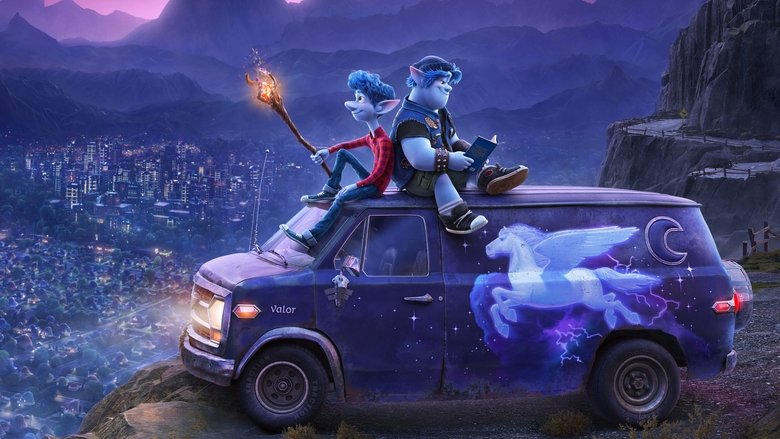 \
in
Onward
Disney Pixar once again pulls into the winner's circle with
Onward
, an elaborate sword and sorcerer-type adventure wrapped in contemporary settings and sensibilities that explores universal themes approached with the imagination we have come to expect from Disney Pixar.
This 2020 animated gem is set in a contemporary fantasy suburb called Mushroomton where we meet a teenage elf named Ian (voiced by Tom Holland) and his older brother, Barley (brilliantly voiced by Chris Pratt)who are given the opportunity to spend 24 hours with their deceased father. In order for this to happen, the brothers must embark on a perilous journey in a broken down van to find something called the Phoenix Gem in order to bring their father back to them. Unfortunately, they are unaware that the gem also contains a curse that could harm the brothers and erase the chance to reunite with their father forever.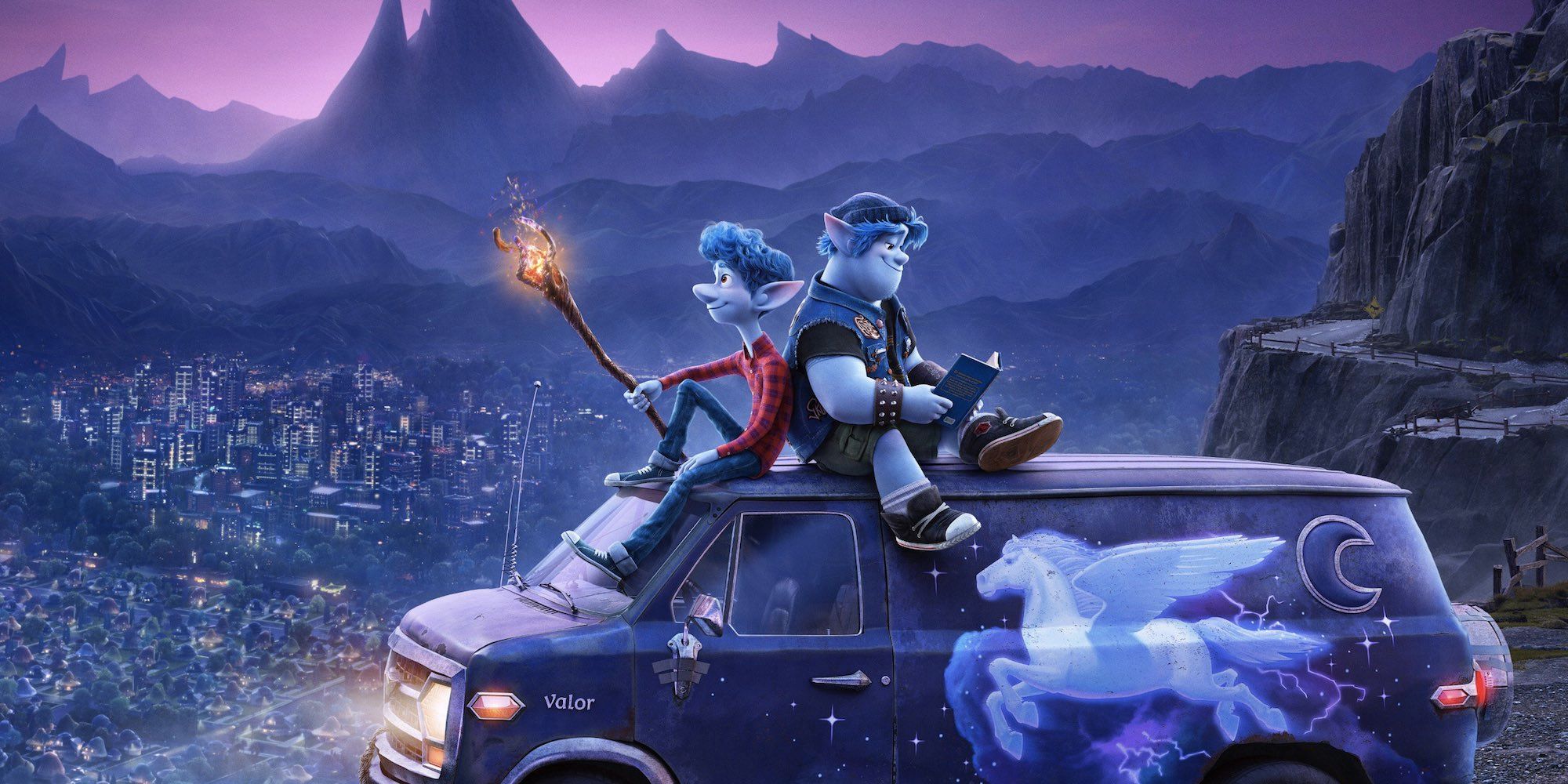 Director and co-screenwriter Dan Scanlon has come up with a story of perilous creatures, evil curses, and dangerous wizards and put them smack in the middle of a contemporary premise that we can all identify with. Ian is a geeky teenager who has not found his voice yet and is afraid of everything, including his smart-ass big brother who is fearless yet clueless and insensitive to his brother's feelings. The boys are confused about the fact that their elf mother (voiced by Julia Louis Dreyfuss) has a new boyfriend, a centaur who is a cop (voiced by Mel Rodriguez) but would still kill for a final 24 hours with their real father. The twist here is that even though Barley is the one who has all the passion and knowledge about the finding the gem, all the power to get to it has been given to Ian.
And that's what makes this movie so special, watching the evolution of the relationship between the two brothers and how the brothers affect positive change in each other. I love the portion of the story where Barley gets accidentally shrunk and must completely depend on Ian. Actually, Ian and Barley reminded me a lot of Barry and Adam on the ABC sitcom
The Goldbergs
. I love when the guys' encounter with a motorcycle gang of pixies as well as a traffic stop where the boys are suspected of driving drunk. The scenes of the guys flying down crowded contemporary roadways on their way to find a magical gem are a lot of fun.
As always with Disney Pixar, the film has a few too many endings and the twist that opens the final act we definitely don't see coming, but it's worth waiting for a finale that will definitely leave a lump in the throat. The animation is rich and colorful and the voice work superb, with standout work from Pratt, Louis Dreyfuss, and Octavia Spencer as The Manticore. Another fun-filled fantasy from Disney Pixar with a surprisingly contemporary flavor.