Just Mercy
The screenplay is a little on the preachy side, but the 2019 fact-based drama
Just Mercy
is a well-acted, if emotionally manipulative look at redneck justice and its often complete disregard of real justice that aroused emotion in this reviewer and that emotion was pure anger.
This is the story of Bryan Stevenson, an idealistic young Harvard law school graduate who has decided to concentrate his practice on people already on death row. He moves to Monroeville, Alabama where he finds himself defending a black death row prisoner known as Johnny D, who has been convicted for the murder of an 18 year old white girl. It is this case that motivates Stevenson to create his own legal services corporation known as the Equal Justice Initiative.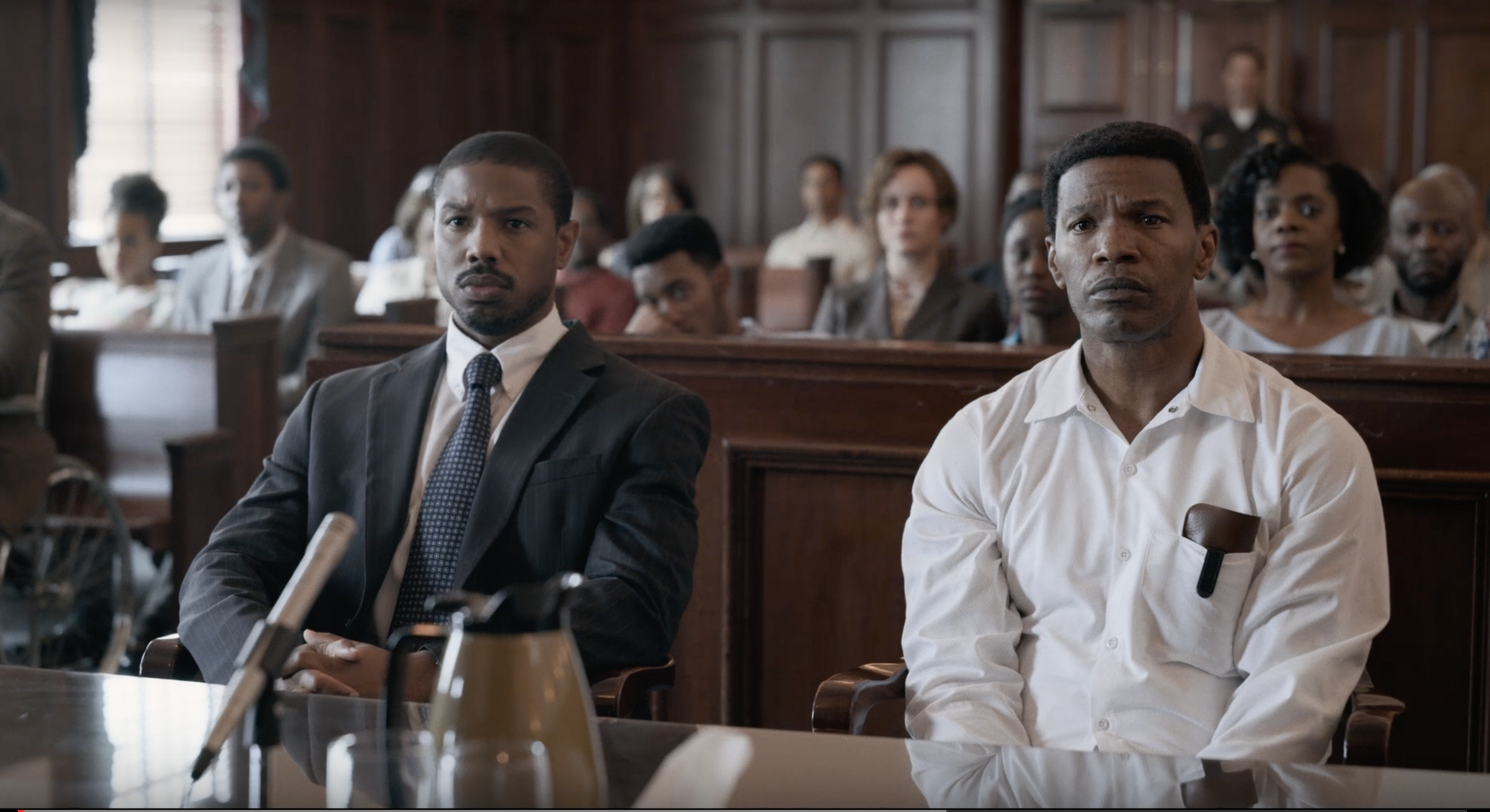 Director and co-screenwriter Destin Daniel Cretton (
The Glass Castle
) has mounted a true story that angers almost immediately because it shows how blatant racism can so quickly lead to miscarriages of justice. The story establishes Johnny D's innocence in the opening scene and we watch in horror as an innocent man actually finds himself on death row for a crime he didn't commit.
The story also angers because Stevenson arrives on the scene and destroys the credibility of the conviction with economy and efficiency but can't get anywhere trying to get his client a new trial because these people just don't want to admit that they might have made a mistake. Of course this is another film, where the concept of racism is driven home with a sledgehammer...I was disgusted by the scene where Bryan visits his client for the first time and is subjected to a strip search. I have never, in fact or fiction, seen an attorney strip searched before being allowed to see a client, not to mention the unwarranted traffic stop by police on Bryan's way home after confronting the DA. These two scenes alone had my blood boiling and Stevenson's overlong journey to justice kept it on boil.
This docudrama does not shed a flattering light on the Alabama justice system who absolutely refuse to accept the fact that they have sent an innocent man to death row. The dialogue is a little on the cliched side, but we are able to forgive for the most part because it is so well acted. Michael B. Jordan proves to be an actor of substance taking on the Stevenson role and Oscar winner Jamie Foxx brings his usual quiet strength to Jimmy D. Film editing and music are a big plus, but I wish Cretton hadn't been so overheated with his direction and trusted the story being told here, a lot of which is justified in the epilogue, which made me a little less angry about what I had just witnessed.
Last edited by Gideon58; 03-03-20 at

12:42 AM

.