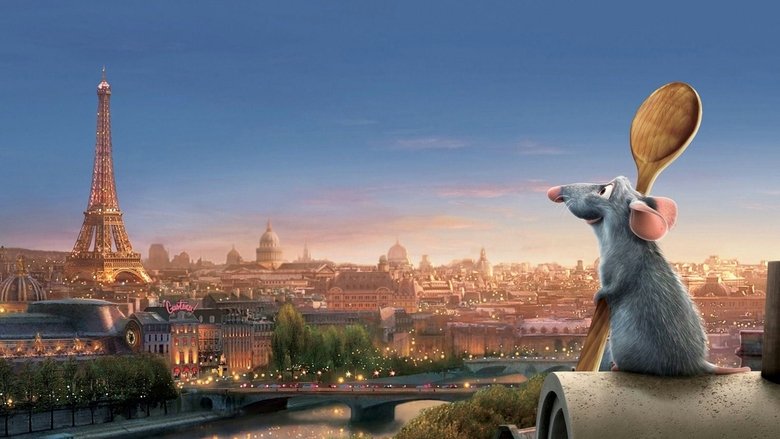 in
ᖇᗩ丅ᗩ丅ᗝᑌᎥᒪᒪᗴ
(2007)
Ratatouille

Directors
: Brad Bird, Jan Pinkava (co-director)
Writer
: Brad Bird (screenplay)
Cast
: Brad Garrett, Lou Romano, Patton Oswalt
Genre
: Animation, Adventure, Comedy
Studio
: Pixar
"A rat who can cook makes an unusual alliance with a young kitchen worker at a famous restaurant."

What a weird and cool movie
Ratatouille
is! I'm glad that someone decided to break all the movie making molds by giving us a film where a tiny rat loves to cook...and talks to a disembodied deceased chef for confidences...And set in the heart of Paris in the high cuisine world of fine dining.
I love movies about chefs and restaurants, maybe because I do all the cooking in the house. I don't know, but there's something magical about chefs creating culinary works of art and Ratatouille has lots of magic...and a blue rat that love's to cook too!
World Building:
Fully deserves a: 5/5 for deliciously scrumptious world building.
Animation:
Another easy rating: 5/5 I loved the way Paris looked and the look of the restaurant's kitchen. Even the Parisian sewers were cool!
Story Premise:
Damn! it doesn't get more creative than this: 5/5
Other Thoughts:
Chef Boyardee joke, Ha! I got it! Lots of lovely moments of wit in this gem.
Favorite Moments:
The restaurant's pantry stocked full of wonderful things!