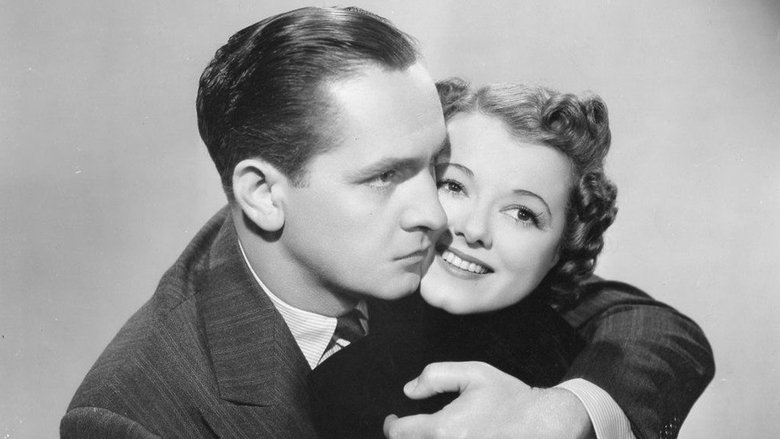 \
in
A Star is Born (1937)
With the smashing success of Bradley Cooper's re-thinking of this classic story earlier this year, I thought it was finally time for me to sit down and watch the 1937 version of
A Star is Born
, not just to invite comparison to the three remakes, but something inside of me was not going to rest until I had seen all four versions of this iconic Hollywood story.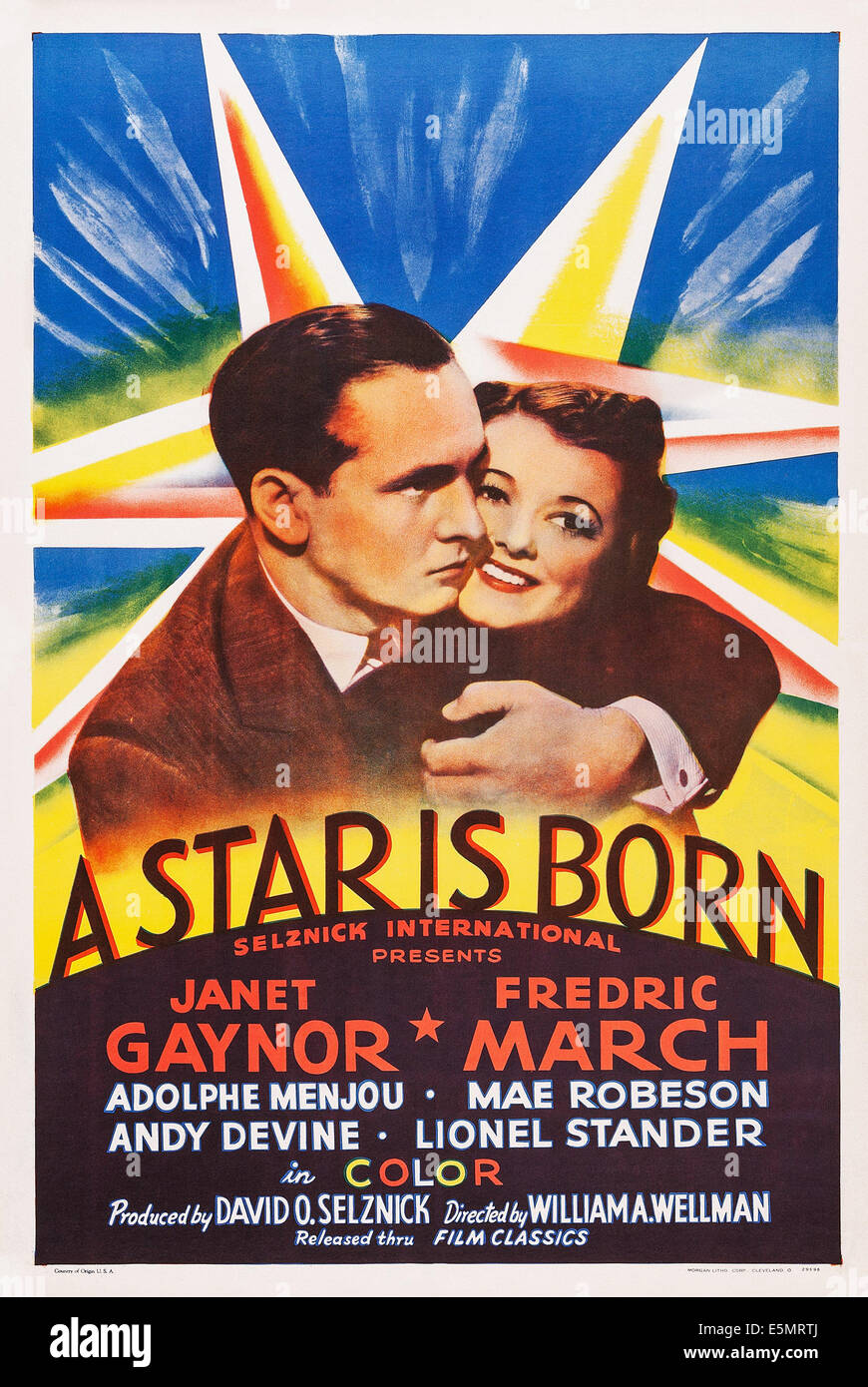 For those who, incredibly, might not have seen any of the remakes, this is the story of a small town girl named Esther Blodgett who yearns for Hollywood stardom and gets a leg up from Norman Maine, a movie star whose career is on the decline due to his alcoholism. Norman does a screen test with Esther, whose name is changed to Vicki Lester, and they end up doing a movie together that makes Esther/Vicki the hottest ticket in Hollywood, but Norman's career continues a steady decline, which forces Norman deeper into the bottle.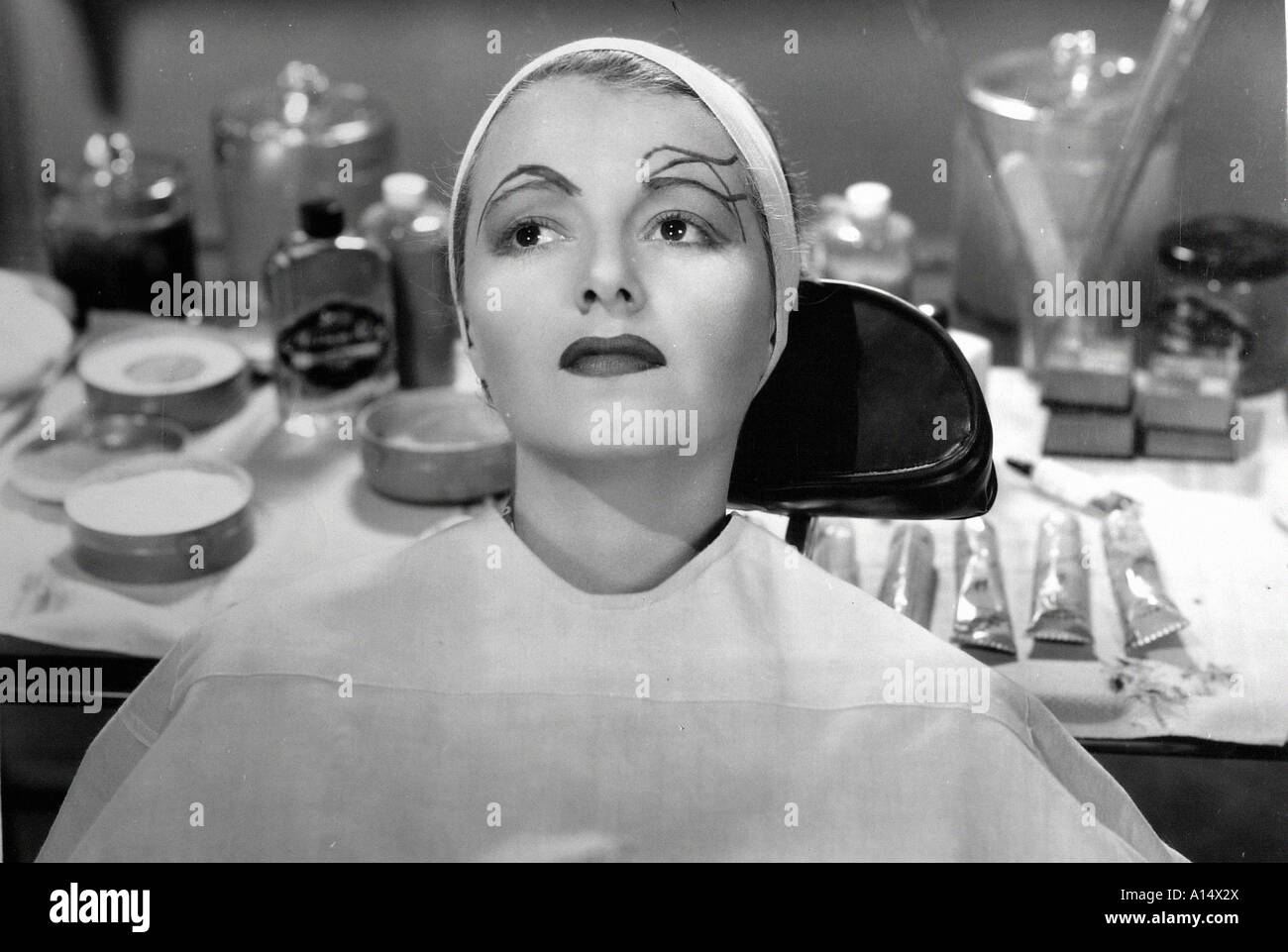 The screenplay, which earned an Oscar for original story, might be slightly dated, but the story is so solid that other artists have been motivated to re-imagine the story, but it has never been re-imagined beyond recognition. The opening scenes of Esther being ridiculed by her family are a little silly and, wisely, have never really been re-produced in any of the other versions, but they help the viewer to understand Esther's ambitions and those initial scenes of her arrival in Hollywood struggling are difficult, but relatively brief. You will laugh when you see how much Esther pays to rent a room on a weekly basis.
Each version of this story has found its own way to craft what is happening between Esther and Norman, and though the methods utilized here might appear dated, some of them are still extremely effective. I love the scene of audiences members leaving the preview of THE ENCHANTED HOUR, the first film Esther and Norman make together and all the people are talking about is how wonderful Vicki was. We later see a billboard for the movie with Norman's name above the title being revamped with Vicki's name above the title. And that scene at the Oscars never gets old. Director William A. Wellman displays some style too...I love that shot of Norman in bed while Vicki is talking about giving up her career to take of him where we only see Norman's eyes...it's haunting and it is no surprise that George Cukor recreated it in the '54 version.
Janet Gaynor's wide-eyed exuberance as Esther/Vicki and Fredric March's stylish acting pyrotechnics as Norman Maine earned both actors Oscar nominations. March is particularly dazzling and just might be my favorite Norman Maine. Adolph Menjou was terrific as Oliver Niles, the head of the studio and Lionel Stander stole every scene he was in as Libby, the studio press agent. Younger folks who might remember Stander as Max on the TV series
Hart to Hart
might find him a real eye-opener here. I see now why this wonderful film was complimented with three remakes. If imitation is the sincerest form of flattery, the flattery is definitely earned here.