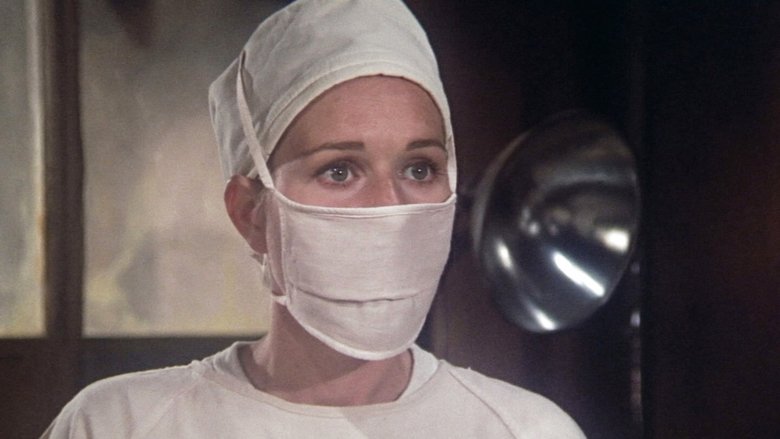 \
in
M.A.S.H
Robert Altman put himself on the map with 1970 Best Picture nominee,
M.A.S.H.
, an uncompromising and unapologetic black comedy that went places military comedies had never gone before and found new life after the film's release.
The title stands for Mobile Army Surgical Hospital, a hospital during the Korean conflict that is comprised of trucks and tents that are just a few miles from the front lines so that they can move to another location if need be. This is the story of one of those units, 4077th and provides an episodic look into the sexual, religious, and medical hijinks at said hospital, kicked off by the arrival of three new surgeons (Donald Sutherland, Elliott Gould, Tom Skerritt) at the hospital.
Ring Lardner Jr's Oscar-winning screenplay covers a lot of ground, including the difficulties of performing "meatball surgery', the constant defiance of authority from Hawkeye (Sutherland) and Trapper John (Gould), the hilarious and unexpected romance between the highly religious Frank Burns and the tightly wound head nurse Margaret Houlihan (and yes, we learn the origin of her famous nickname here), and a young officer (John Schuck) who has decided he is homosexual and that his only option is suicide.
In 1970, this was groundbreaking stuff that spit in the face of most cinematic images of war, boldly laughing at aspects of war that had never been considered humorous before. On the other hand, the scenes of surgery in the hospital are, at often times, stomach-churning at times...we get images of surgeon's entire arms inside soldier's bodies and blood spewing from various parts of the body. There is a chilling moment where Hawkeye has to deal with blood spewing from a soldier's neck before he can even get his gown and gloves on.
The parallel between these scenes and the scenes where Frank and Margaret's lovemaking becomes public or Hawkeye and Trapper get some unexpected R & R in Tokyo or Margaret's shower reveal might have you on the floor and think you just might be watching two different movies. But Altman never allows us to forget that no matter how rebellious Hawkeye and Trapper appear outside the operating room, they are brilliant surgeons who keep this hospital humming.
Evidence of Altman's unconventional directorial style is evident in the surgery scenes as well as in the climactic football game. Altman's work here earned him an Oscar nomination as did Kellerman's Major Houlihan. Sutherland and Gould were so strong together that they were re-teamed a few years later for the dreadful S*P*Y*S. And of course, a year and a half after the film's release, the film became a television series with Alan Alda and Wayne Rogers replacing Sutherland and Gould. The only actor in the movie allowed to recreate his role in the series was Gary Burghoff as Radar. A minor classic that might be of interest to fans of the TV series who have never seen it.