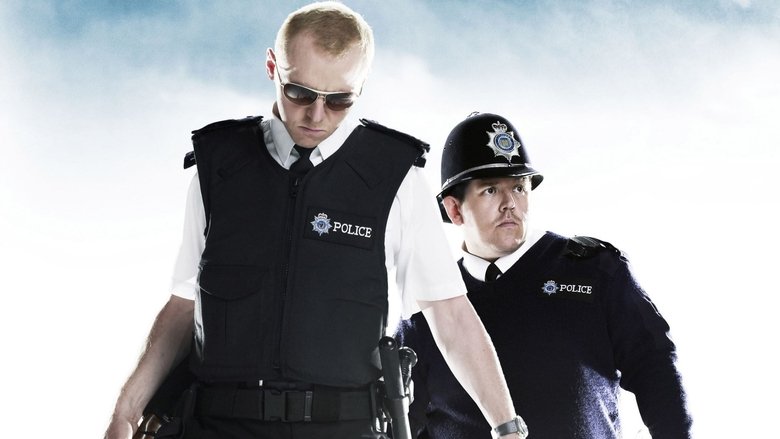 in
Hot Fuzz (2007)
Director: Edgar Wright
I'm not going to say too much about this picture because it speaks for itself fine enough.
Edgar Wright has never had a more lean and mean film. Every single solitary scene in
Hot Fuzz
is a martial art, choreographed with tight precision, and resolved with intricate sound design that prompts viewings to exceed just once. The jokes are fast and furious. The action is buffoonish and hammy. The writing is nothing short of brilliant, and the cast are everything you'd want in a fast paced comedy that gets from A to Z within, well, within over 2 hours.
I used to think the run time was the biggest weakness of
Hot Fuzz
, but no more.
Having more to hear and see is exactly what you want with a film so thick with sleeve yanking and laugh grenades.
I just hooked up my Onkyo 7.1 surround, and after trying a handful of 5.1 HD film mixes,
Hot Fuzz
was the only feature to completely kick the living shlt out of my set-up and drown me in its design.
So many levels of awesome from this movie, it's one of my all-time favorites!