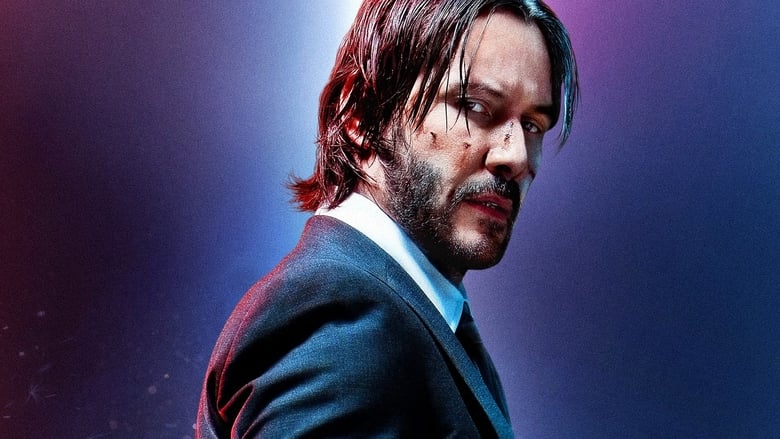 in
John Wick: Chapter 2
(2017)
As the title says, this is the next movie in (what I hope) will continue to be a series. After settling business held over from the last movie, John is visited by former underworld associate who calls in a marker (this one being a blood pledge) on John to do a favor for him. The favor is to kill a family member so the mafioso will be able to take her place at an international council of crime. John is forced to do it. He goes to Rome and the adventure begins.
Oh yes, he's got a new dog in this, an older dog whom he boards so it won't end up like the first dog. John goes to Rome and to a hotel that cater to men and women of his profession and he is equipped with everything he needs for his mission. In spite of not wanting to do it, once he takes the job, he will stop at nothing to see it through, and to get past it.
Although he uses his own guns and knives in the movie, there is a lot of fighting where John uses his hands, takes guns or knives away from the bad guys and offs them with their own weapons. There are several sequences where he seemingly goes through thirty or forty baddies at a time, of course getting wounded but still going, not stopping for anything. These fights are made to seem realistic and are brutal beyond belief. When he would go through several score of assassins, I felt so tense that I felt as though I had been through the fights.
Keanu Reeves is awesome once again as Wick, Riccardo Scamarcio is perfectly slimy as the mafioso who calls in John's marker; Ian McShane (one of my favorite actors) is his usual excellent self as the proprietor of a club/hotel where anyone seeking sanctuary is given it and it's a haven for any assassin not to be killed; Ruby Rose is sleek and sexy as an immaculately dressed bodyguard for Scamarcio; Laurence Fishburne is reunited with his "Matrix" co-star Reeves as an assassin who aides Wick; Common is the bodyguard for the Rome-based family member of Scamarcio and he is almost as badass as Wick, never stopping for a second
WARNING: spoilers below
(there is a dynamite but short sequence where he and Reeves are on separate levels of a railway concourse and are shooting guns with sound suppressors on them (silencers) at each other, the huge throngs around them totally unaware).
Director Chad Stahelski (co-director of the first Wick film) pulls out all the stops as he puts Wick through the grinder on this one, against seemingly half the underworld of Rome and New York City. A winner all the way.