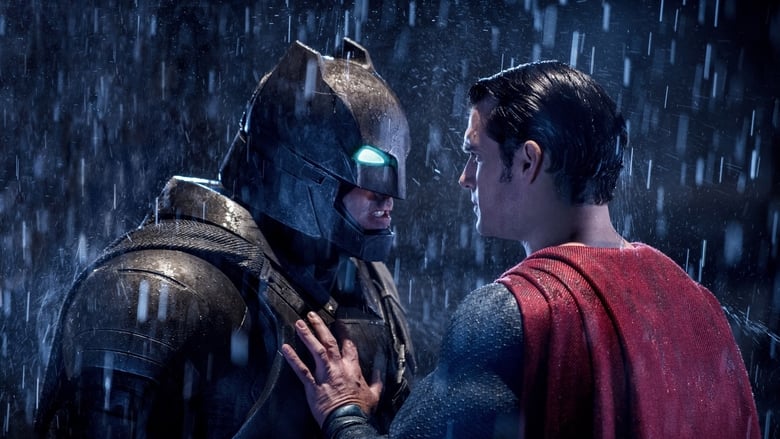 in
Batman vs Superman
Directed By: Zack Snyder
The Story
Batman Vs Superman starts with the events from Man Of Steel. Only this time its from the perspective of Bruce Wayne and the thousands of innocent people on the ground below, which i thought was a very cool way to open this movie. This angle allowed the two movies to flow rather nicely, and it tied them both together for one hell of a showdown. Now i just have to say hats of to Zack Snyder for this, because it was a very clever angle to take this movie. Superman as the bad guy (in some people eye's) was something i had my concerns about. But when you look at it from the trail of destruction and death left behind from him and Zods actions from the first movie, then it was a great way to tackle this issue.
The Cast
The cast where fantastic. Ben Affleck takes Batman in a completley new direction here. He's absolutley awesome. He's a no holds barred version that doesn't give a **** about inflicting pain, or even killing the bad guy's. He's one huge, angry, terrifying bat, and my favourite portrayel of him yet. Wonder Woman was great, and the final showdown gets really exciting when she turns up. Superman was meh, but to be honest i've never really been a fan of the character anyway. The whole cast are good to be honest tho, which is just another positive for this movie.
Movie Trivia: Ben Affleck asked Christian Bale for any advice he could give about playing Batman. Bale told him to "make sure you can piss in that suit." The two men met quite by accident in a costume shop. They were each buying a Batman costume for their kids.

According to Ben Affleck, he was surprised when he was offered the Batman role and was at first hesitant to commit to it. He was won over after a meeting with director Zack Snyder, who pitched Affleck his vision of Batman and showed him concept art for the film.

When discussing the film, Henry Cavill said that it would address a major issue that fans and critics had with Man of Steel (2013), involving the huge amount of collateral damage caused in the film's climax during Superman's battle with General Zod in Metropolis. Cavill said that future battle scenes in movies featuring Superman would involve him making sure to not harm civilians himself and to protect them from evil villains.
Movie Highlight
My movie highlight has got to be Batman vs Superman. The movie builds some really good tension leading up to the epic battle and it doesn't disappoint. Watching Batman and Superman throw each other around through buildings, concrete, wood, whatever the fu** is around is very exciting stuff, and it looked amazing. Again hats of to Zack Synder for this.
Verdict
Overall Batman vs Superman was a great movie. Certainly better than what the critics have made it out to be anyway. Don't get me wrong, i can see some of the problems people have with this movie, like its pacing, or the dream sequences that where just thrown in for.... Well nothing. And maybe without certain scenes the movie may have felt a little tighter, but oh well. In my eye's this was still a very solid movie, and a step in the right direction for DC.