Once again, in the wise words of my Internet friend @
StuSmallz
... [taps mic]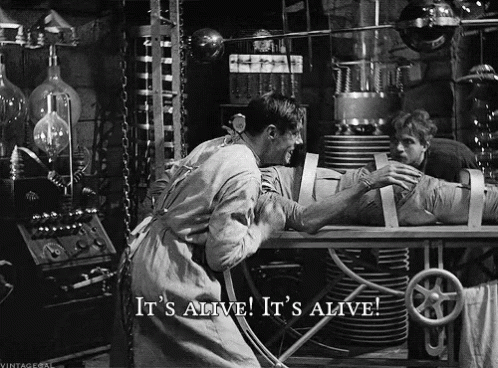 Like the name suggests, I will use this thread to post details of my personal movie challenge where I gather a monthly "loot" of films based on a different set of criteria. Like most RT/Corrie refugees know, I've been doing this for a couple of years now, but after our exile to MoFo, and being a n00b here, I didn't feel like rearranging the MoFo furniture so to speak.
But it's 2021, so what the heck! Here are the criteria for
APRIL 2021
:
A film with the number 4 (Four, Fourth, etc.) in its title:
A film with a title that starts with the letters G or H:
Hard Times
A film from the
Criterion Collection
whose number includes the #4 (i.e. 14, 340, 714):
A film from the 1940s:
A drama film:
The Secret in Their Eyes
A Biblical film:
The Omen
(1976)
A film nominated for a Best Picture or Best Int'l Feature Film this year:
Another Round
,
Mank
A film primarily set in a submarine (Nat'l Submarine Day, April 11):
A film with Anthony Perkins (born April 4):
A film from Iran (Islamic Republic Day, April 1):
Under the Shadow
Freebie:
The Day of the Jackal
,
La Dolce Vita
RT/Corrie refugees might notice that, unlike past years, I'm reducing the criteria from 15 to 10. Some reasons for that are to lighten the load for me given work and parental duties, but also to allow some more space for "freebies", if time permits.
I will also use the thread to post new episodes of my podcast, which is also titled
Thief's Monthly Movie Loot
(you can also find it on
Spotify
,
Podchaser
, and
Google Podcasts
).
Anyway, anybody is welcome to offer recommendations for any category, and anybody is welcome to join in the challenge. Let's loot!
---------------------------------------------------
Links to the loots of past months
January 2021
•
February 2021
•
March 2021
__________________

Check out my podcast:
Thief's Monthly Movie Loot
!

Last edited by Thief; 11 hours ago at

12:42 PM

.