in
The 2000 recording of the British revival of the Andrew Lloyd Webber-Tim Rice musical
Jesus Christ Superstar
was dazzling from start to finish...a beautiful revival of the classic rock opera that shows exactly how to revive a classic musical...this production has re-thought the show for the new millennium, giving it some new visual trappings, through some inventive staging, has refocused the relationships in the show, but most of important of all when reviving a musical, it has remained true to the original piece.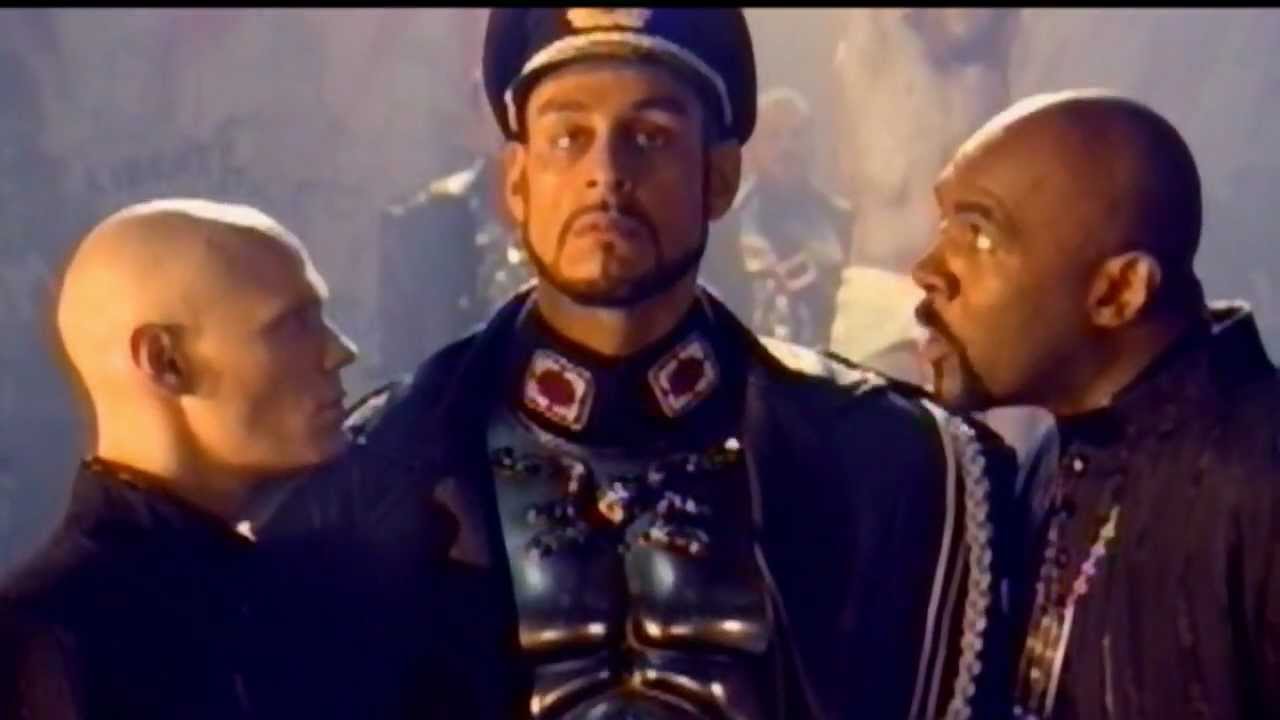 This rock opera chronicling the last seven days in the life of Jesus Christ was first brought to the screen in 1973 by director Norman Jewison, who copped out a bit by presenting the story as a show being presented by a group of traveling players...no such breaking of the 4th wall here...directors Gale Edwards and Nick Morris have opted not only to present the story as real and in a somewhat contemporized setting, but thanks to some effective staging and camera-work, have focused the show where I always thought it really belonged...on the twisted relationship between Jesus and Judas Iscariot, which I have always felt was the crux of this musical but tends to get lost in most productions of this show due to a lack of actual vocal interaction between the two characters, but putting the show on tape allows camera-work to come into play beautifully, adding an entire new texture to this tragic relationship, perfectly conveying the conflicted emotions of love and guilt and resentment both these men supposedly felt for each other.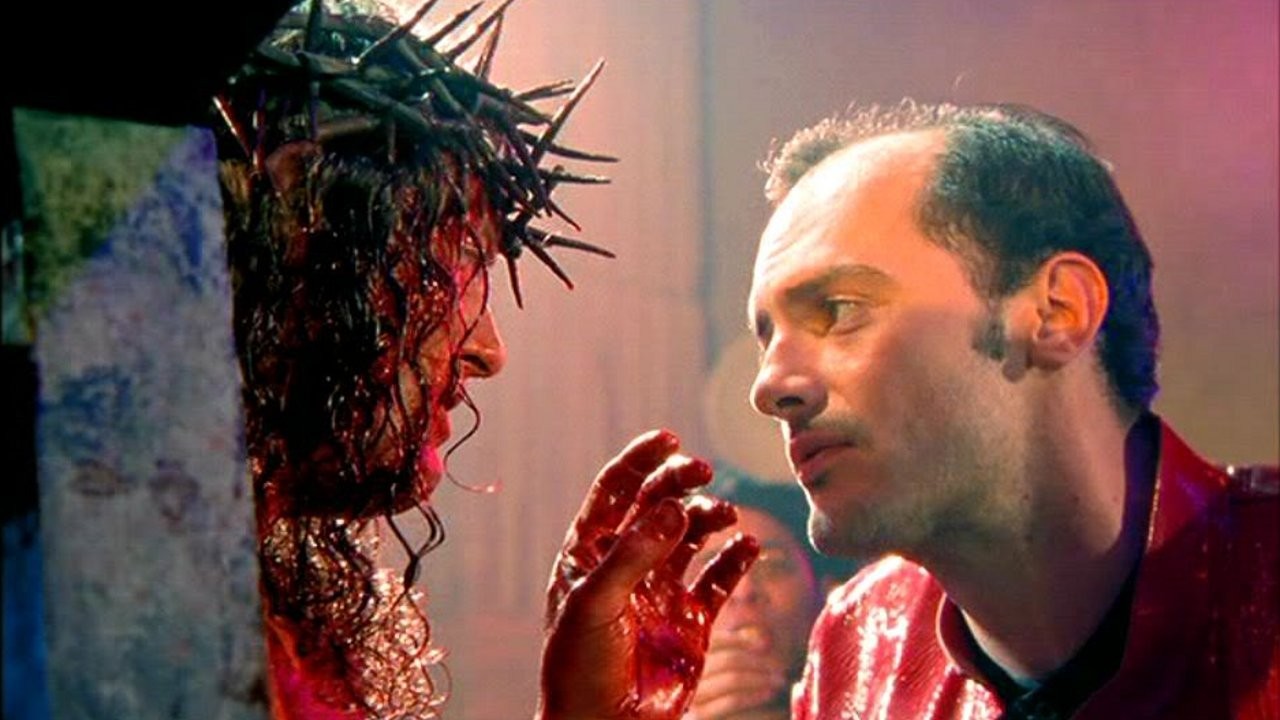 The classic Webber/Rice score is presented intact and includes "Heaven On Their Minds", "I Don't Know How to Love Him", "Everything's Alright", "King Herod's Song", "Hosanna", and "Superstar." Contemporary settings are a big plus here...the office where Ciaphas does "This Jesus Must Die" seems to be a definite wink to Darth Vader in STAR WARS and the idea of Pilate actually being undressed and in bed for "Pilate's Dream" was inspired.
The entire cast is first rate with special nods to Glenn Carter (Jesus) Jerome Pradon (Judas), Fred Johanson (a bone-chilling Pilate) and Michael Schaeffer (Annas). For fans of the show a must see and it could make converts of non-fans. Breathtaking from start to finish.