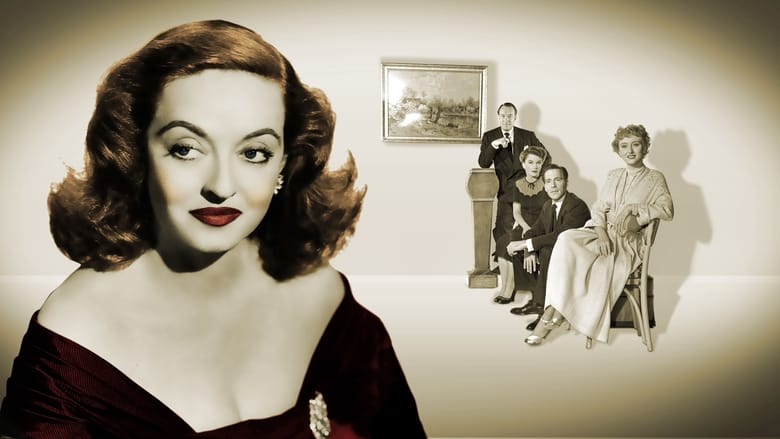 \
in
Just about as perfect a film as they come, 1950's
All About Eve
was an instant classic upon its release and remains one of the most talked about films by cinema historians fifty years later. The film received an unprecedented 14 Oscar nominations (a record unbroken until
Titanic
) and walked away with 7 Oscars, including Best Picture of the Year.
Joseph L. Manckiewicz, for the second year in a row, won dual Oscars for directing and writing this sparkling comedy drama about an aging actress named Margo Channing (Bette Davis), who befriends a star struck fan named Eve Harrington (Anne Baxter) who we slowly learn has her own agenda in befriending her idol. This film is an on-target skewering of the New York theater scene and the poor souls who toil in it.
Davis and Baxter are both flawless and were both nominated for Best Actress. George Sanders won the Best Supporting Actor Oscar for his performance as an acid-tongued theater critic named Addison DeWitt, who becomes a prime player in the delicious twists this story takes. Gary Merrill plays Bill Sampson, a theater director and Margo's much younger lover. Hugh Marlowe (in probably the most significant role of his insignificant career) and Celeste Holm play Lloyd and Karen, the playwright who writes almost exclusively for Margo and his wife, Margo's best friend. There are also memorable turns by Thelma Ritter as Margo's housekeeper and a very young Marilyn Monroe as Addison DeWitt's "protegee", Miss Casswell.
The cast all work at the top of their game, thanks to inspired direction, but it is the screenplay that is the real star of this classic. I can't think of another movie in history with dialogue that sparkles and dances the way it does here. Mackiewicz's Best Screenplay Oscar was richly deserved. His Best Director Oscar primarily stemmed from having a perfect cast.
Ironically, Claudette Colbert was originally slated to play Margo but had to drop out due to an injury, twist of fate that allowed Bette Davis to give the most amazing performance of her career which should have won her an Oscar as well. A true classic in every sense of the word...don't miss this one.