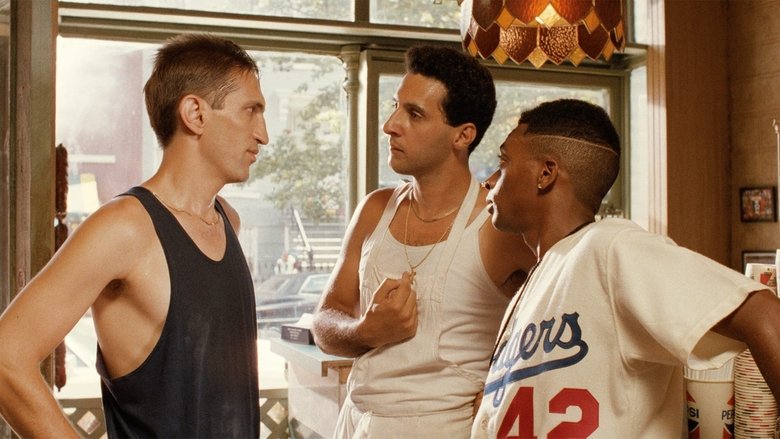 in
Do The Right Thing
(1 view)
On a hotter than hot summer day , tensions rise and fall around a ethnically , ethically mixed up New York neighborhood. Racism , responsibility , money , art , respect , are all well explored by the many memorable characters introduced.
It also acts a period piece of an earlier time in America , there could be a similar modern version of this but you probably wouldn't have boom-boxes being carried around and bright clothing everywhere you look. Unlike a lot of films about racism , it doesn't try and show you the path to preventing it : instead it shows what happens when it's not resolved and when it escalates.
Aside from it's lessons , Do The Right Thing is a great character movie. There are a bunch of laugh out loud moments as well , even if does end with a serious tone , it wouldn't be a stretch to call it a comedy.
Out of many movies that incite , protest , and parody racism - this deserves a spot on the top : even if you don't think it's realistic , there's still a message to be learned.