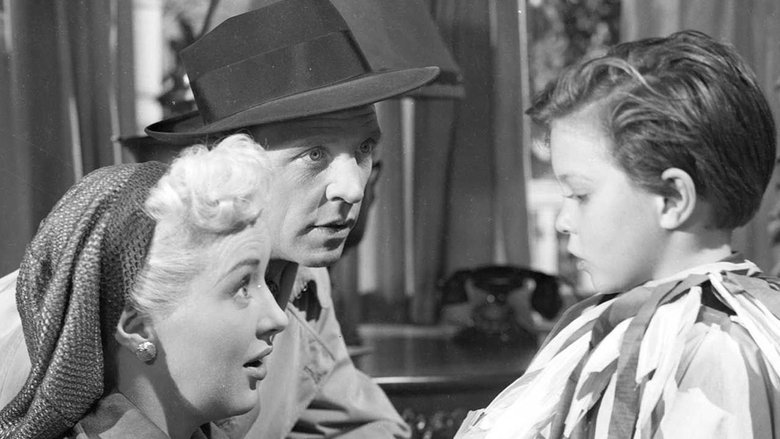 in
My Blue Heaven (1950)
One of five films they made together, Betty Grable and Dan Dailey star in 1950's
My Blue Heaven
, a big budget Fox musical that centers on some rather mature subject matter for a 50's musical, providing about two thirds of a really great movie.
Jack and Kitty Moran are the stars of their own radio program who want more than anything to have a baby. After suffering through a miscarriage and a failed attempt at adoption, the Morans are finally blessed with a baby, which motivates Kitty to give up her career just as she and Jack have begun their own television show. The Morans' happiness is threatened by a bubbly chorus girl named Gloria, who has had a crush on Jack for years.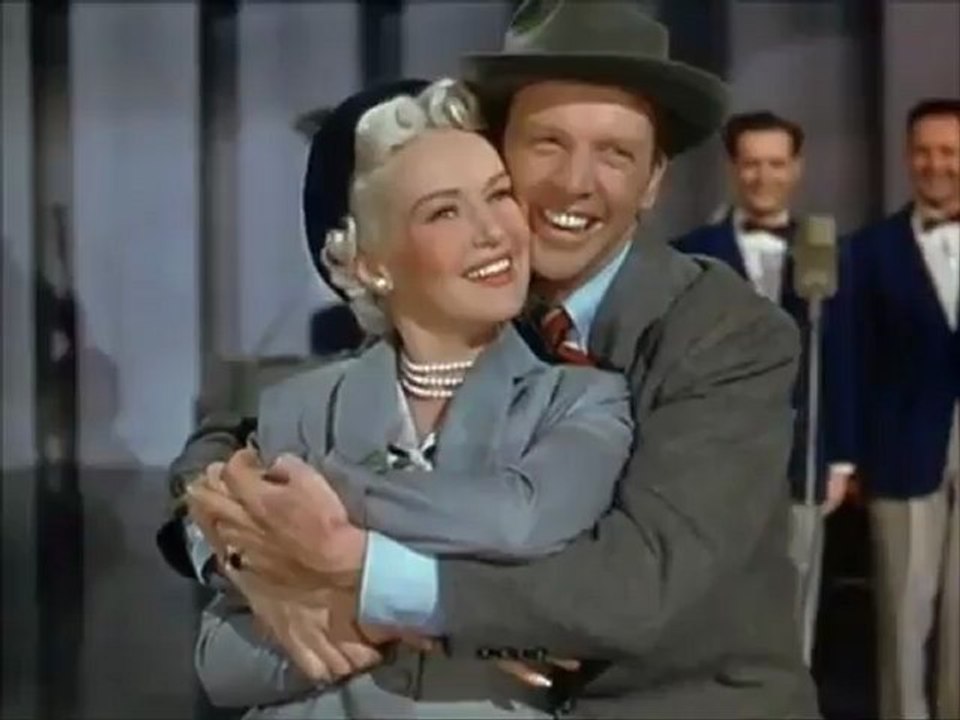 The screenplay for this movie plays more like a melodrama than a musical as we watch Jack and Kitty struggle with one disappointment after another in an effort to start a family. Even though they go through a lot of emotional upheaval in order to have a baby, the Morans devotion to each other remains solid, despite the presence of the flirty Gloria. It was a nice comic touch that for most of the film, Kitty is aware of Gloria's crush but doesn't really take it seriously. The story here is strong for a musical, so strong that it could have played without most of the musical numbers, which don't really do anything to advance story or define characters.
The musical sequences are well-staged and Grable and Dailey have a real Astaire/Rogers quality when they hit the screen together. Dailey, in particular, is so light on his feet and I've never understood why he never had an Astaire-calibre career because he was that good a dancer. Most of the musical numbers are pretty much filler, with one terrific exception. "Live Hard, Work Hard, Love Hard" is a clever musical fantasy which begins with Dailey and Mitzi Gaynor as Gloria performing on television together, while Grable's Kitty is home with the baby and the trio communicate musically through the television screen, easily the musical highlight of the film.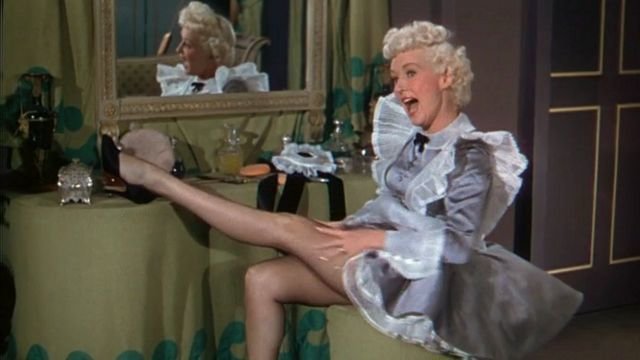 Director Henry Koster provides an energetic pacing to the story and makes a sincere effort to make the musical numbers a viable part of the story, even though they aren't for the most part. Grable and Dailey are terrific together as they always were and young Mitzi Gaynor's effervescent performance as Gloria definitely shows why she would eventually become the star she did. David Wayne, Jane Wyatt, and Una Merkel provide solid support, but it's Grable and Dailey's show, a show that might have worked a lot better without most of the musical numbers, but entertainment value can be gleaned here.