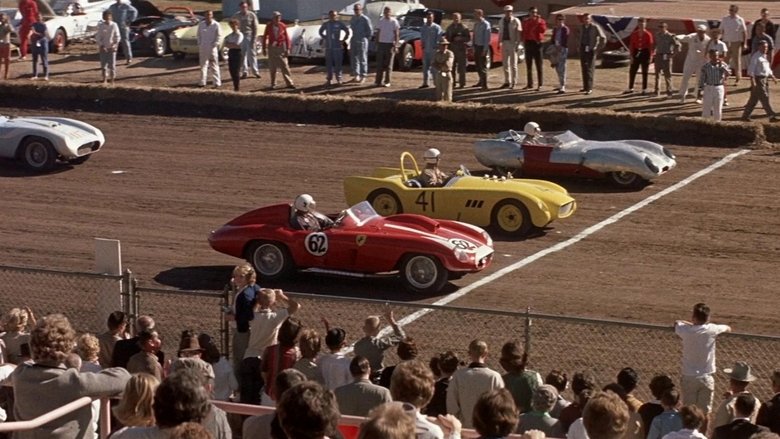 in
State Fair (1962)
1962's
State Fair
is the third film version of the classic Rodgers and Hammerstein musical that doesn't really bring anything new to the story, but there are a couple of performances, including one by a former 20th Century Fox movie queen, that make it worth a look.
The musical focuses on the Frake family, a close-knit farm family who reside in the fictional town of Banning Texas, who are excitedly preparing to travel to the annual State Fair in Dallas. Dad Abel is preparing to entering his favorite hog, Blueboy in the boar contest and his wife, Melissa is looking forward to the mincemeat contest with her new receipe, which includes a generous helping of alcohol. Son Wayne is planning to enter the stock car race and dreamy-eyed daughter Margy is looking for a new romance, bored with her current one. Wayne manages to find romance as well wth a sexy showgirl named Emily, who might have a questionable past.
This is typical musical comedy fare, held together by one of Rodgers and Hammerstien's most melodious scores. but if the truth be told. the film grinds to a screeching halt whenever the music stops because the dialogue is riddled with cliches and the plot is about as predictable as they come, but that can be excused to an extent because it's a musical. The funniest scene in the film occurs when the judges of the mincemeat contest get drunk on Melissa's concoction. Viewer patience is really tested though when Abel sings a love song to his hog, though Melissa's wisecracking about Abel loving the hog more than her never get old.
The score includes "It's a Grand Night for Singing", "That's for Me", "Isn't it Kinda Fun", and "It Might as Well be Spring", which won the Best Song Oscar for the 1945 version of the film. "Never Say No", "More than Just a Friend", and "Willing and Eager" were written by Richard Rodgers especially for this film.
Fox did put some money into this production, making it fun to look at, but it doesn't make the story anymore interesting, and the one note performances of Pamela Tiffin as Margy, Pat Boone as Wayne, and Bobby Darin as Jerry don't help. However, I really enjoyed Ann-Margret, impressive in only her 2nd film appearance as the flashy showgirl Emily and in her final film appearance, the legendary Alice Faye, who steals every scene she's in as Melissa Frake. Wally Cox is also very funny in a cameo as the drunken mincemeat judge, but truthfully, the 1945 verison with Jeanne Crain and Dana Andrews was better.