in
Jerry and Marge Go Large
With the director of
The Devil Wears Prada
in the director's chair, 2022's
Jerry and Marge Go Large
, is a breezy, Capra-esque, fact-based comedy that draws its story in pretty primary colors, but never fails to entertain thanks to an engaging true story and a terrific cast with a serious dose of star power.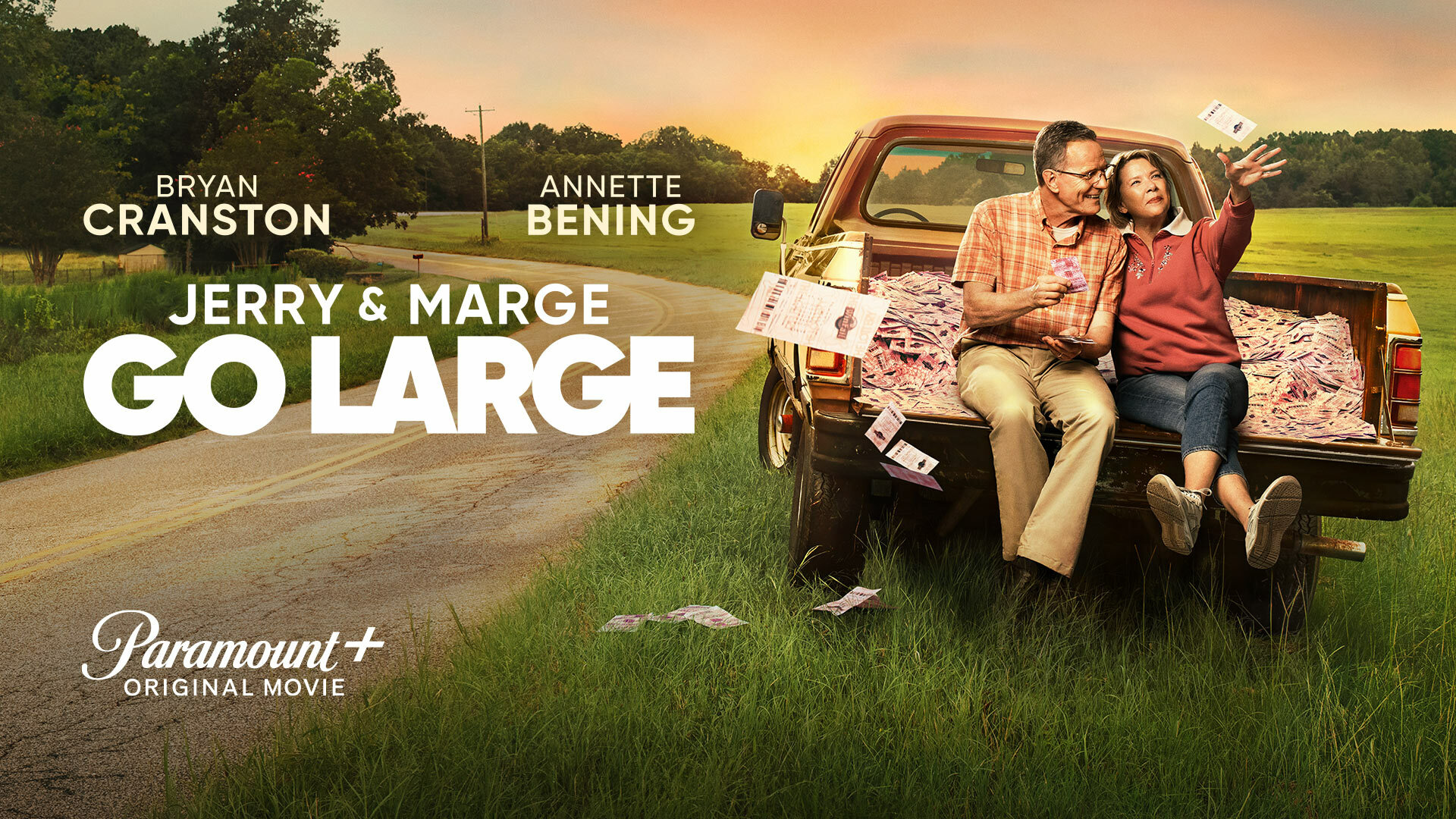 Jerry (Bryan Cranston) is a retired factory worker, not really feeling the concept of retirement after 42 years on the job, who sits down one day and figures out how to beat the odds on the lottery. After winning about $15,000 and hiding it all over the house, Jerry finally confesses to wife Marge (Annette Bening) what he's been doing. Instead of calling him insane, Marge is on board and the couple start purchasing thousands of dollars worth of tickets, even when it involves driving eight hours to another state and playing at a bodega owned by a lonely divorced guy (Rainn Wilson). Jerry and Marge win enough money that they start a corporation bringing in all their friends into an actual corporation making money for all of them. Things are going great for Jerry and Marge until a group of pampered Harvard college students, led by an entitled brat named Tyler, figure out Jerry's system and try to drive them out.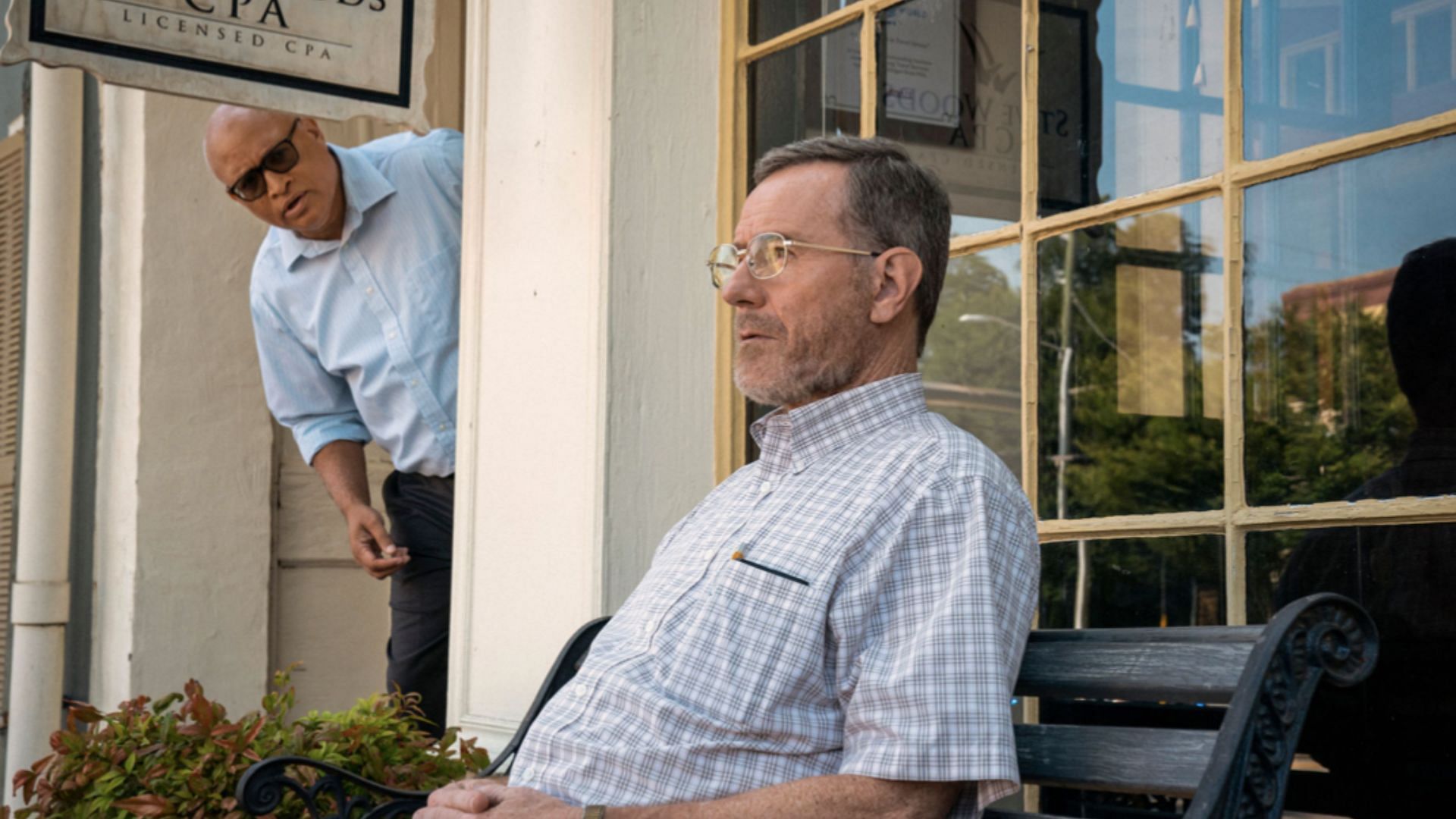 Brad Copeland's screenplay adapted from a 2018 article in the Huffington Post, brings facts and humanity together in an irresistible combination that engages the viewer from the beginning, even if we're not sure of every little thing that happens here. Admittedly, as I watched Jerry first trying to figure out the system, I didn't no
exactly
what he was doing. I did know enough to know that Jerry knew what he was doing, and as an outside looking in, I realized I knew all I needed to know, but I think more details might be revealed upon a re-watch. Copeland gives us a lovely slice of small town Americana that evolves into a simple contemporary story good guys vs the bad guy.
Love the way the movie begins because it doesn't give any indication to where the story is going. We see Jerry being gently pushed out of the job he's held for 42 years and into the bosom of his family, which he doesn't seem to be too thrilled about. Even being gifted with a fishing boat by his family doesn't buoy his spirits. We think we're going to see a contemporary version of Norman and Ethel Thayer here and that's not what we get at all. We get a couple in denial about their "golden years" and making the most of them instead.
Director David Frankel puts a lot of love into his depiction of small town life and the underlying theme of this true story that life doesn't end at 60. Frankel has assembled a terrific cast to pull this off. Bryan Cranston is just glorious as Jerry, a role he disappears inside of the way Gary Oldman disappears inside a role and he's matched note for note by the beautifully aging Bening as Marge. Michael McKean, Larry Wilmore, and especially Uly Schlesinger as the snotty Tyler also score in supporting roles. Big shout out to Jake Monaco's music as well. A pretty smooth cinematic ride.