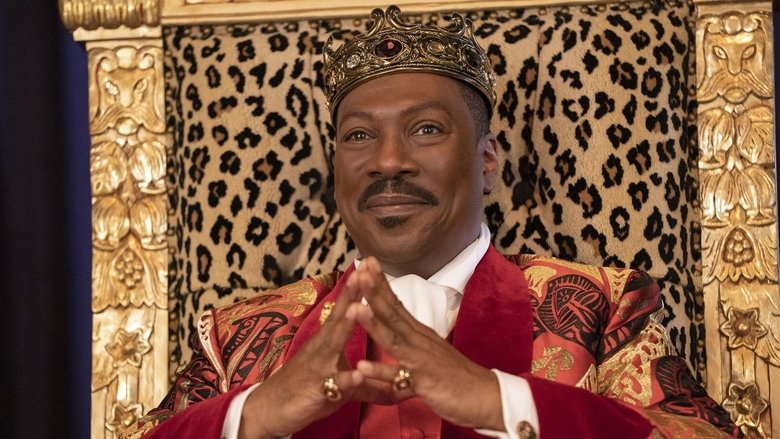 in
Coming2America
Eddie Murphy has clearly put a lot of blood, sweat, tears, and money into
Coming2America
, the overblown and long-winded sequel to his 1988 smash that just depends a little too much on the legacy of the first film to stand on its own legs. It should also be mentioned that this review is coming from someone who thought the first film was severely overrated.
This 2021 debacle opens with King Akeem and his Queen Lisa (Shari Headley), happily married with three daughters, but anticipating the death of Akeem's father (James Earl Jones), who informs Akeem that the heir to his throne must be male and quicker than you can say "plot contrivance", Akeem is informed that he has a son living in Queens, where Akeem traveled in the first movie and met Lisa, and returns to Queens to locate his son, Levelle (Jermaine Fowler) and takes him and his mother (Leslie Jones) back to Zamunda in order to groom Levelle to be heir to the throne.
Akeem also is dealing with General Izzi (Wesley Snipes), the leader of a neighboring country who is the brother of the princess Akeem had barking and hopping on one foot, who now wants Akeem's son to marry his daughter. Akeem must also deal with his eldest daughter (KiKi Layne), who has been training to rule Zamunda since she was a child and is not happy about her birthright being stolen from an illegitimate heir.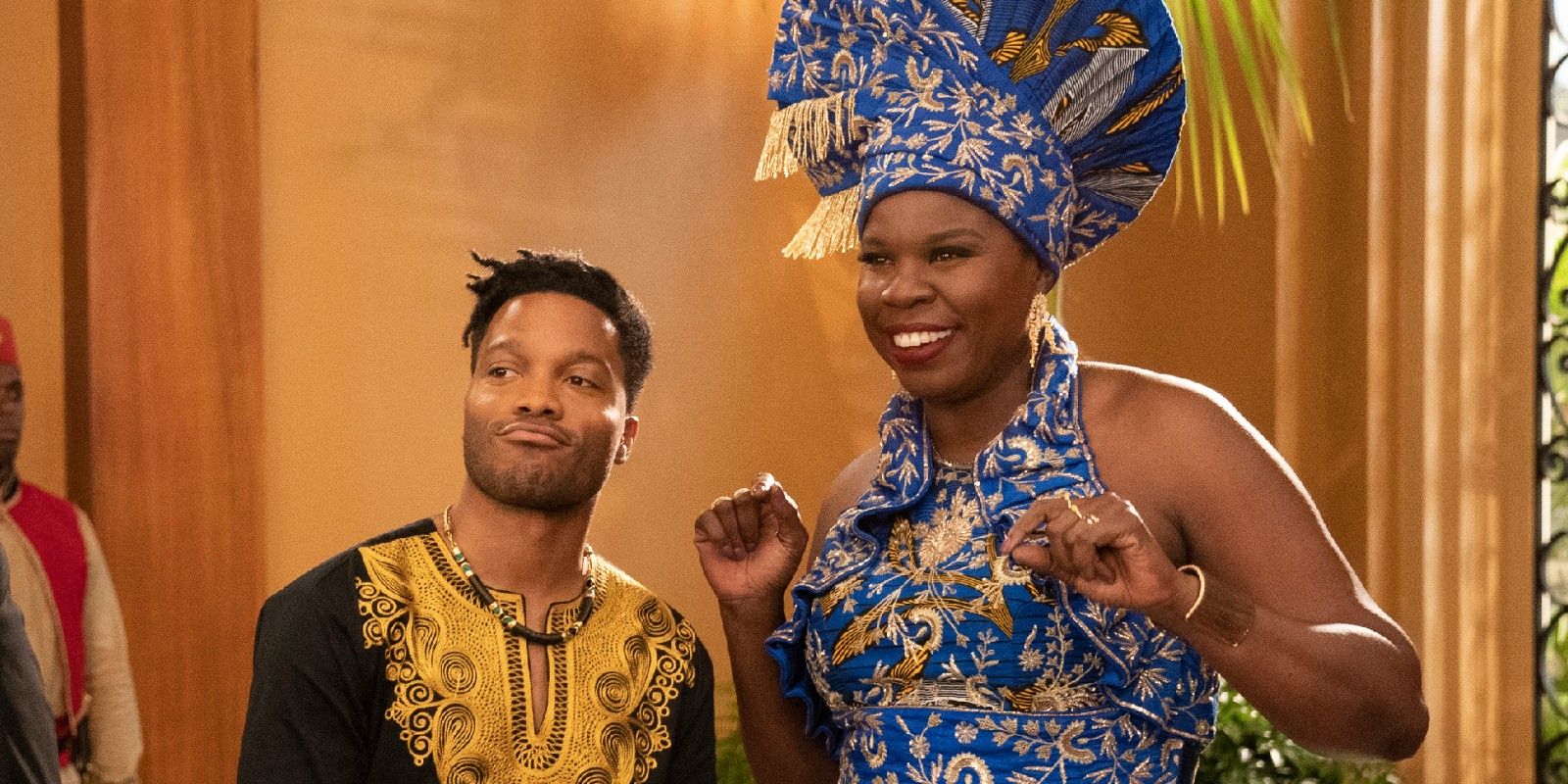 After his lovely performance in 2016's
Mr. Church
, I was hoping Eddie Murphy would seriously try and reinvent himself but instead he really missed the boat with this overblown return to one of his biggest hits, which, incredibly took six writers and Murphy to come up with. In order to make this story work, re-writing of certain events in the first film had to be re-imagined, always a red flag where a sequel is concerned. There's even a moment where a pair of characters actually discuss the validity of sequels that never needed to be made in the first place.
This reviewer would have liked to have seen Akeem having a little more difficulty getting Levelle back to Zamunda. Had a hard time believing this kid just accepted what Akeem tells him and hops on the gold jet with James Earl Jones' image painted on it. Once they return to Queens, most of the characters we met in the first film are paraded in front of us, but they have little or nothing to do with this story. There was a sweetness to Akeem's personality that is completely absent from this film and the relationship between Semmi (Arsenio) and Levelle's uncle (Tracy Morgan) is a serious waste of screen time. So are some seriously overlong musical and dance sequences featuring En Vogue, Salt and Pepa, and Gladys Knight that just felt like so much filler. Even the barbershop scenes and the surprise appearance of Sexual Chocolate fell flat.
The millions poured into production values are really easy to overlook here except for one...the costumes, which are garish and ugly to the point of distraction. Eddie Murphy is phoning it in as Akeem, but Jermaine Fowler brings a lot of charm to Levelle. Fowler is really fighting the screenplay though and Craig Brewer's lackluster direction makes the whole thing move at a snails' pace. A big waste of money for Murphy and time for the viewer. Murphy deserves better than this.