in
Running with Scissors
Ryan Murphy took on musical teen angst on the FOX series
Glee
, the AIDS crisis in the HBO movie
The Normal Heart
, and the legendary rivalry between Bette Davis and Joan Crawford in
Feud
. Murphy really took a lot of risks that don't always pay off when he decided to tackle family dysfunction and mental health with 2006's
Running with Scissors
, a cinematic acid trip that, despite its all-over-the-place screenplay, still riveted this reviewer to the screen thanks to kinetic direction and some dazzling performances by a wonderful ensemble cast.
It's 1972 when we are introduced to Deirdre Burroughs (Annette Bening), a mentally unstable writer whose manipulative therapist, Dr. Finch (Brian Cox) convinces her that the answer to her problems is to divorce her husband, Norman (Alec Baldwin) and to allow her teenage son Augustin (Joseph Cross) to move into his home with his wife, Agnes (the late Jill Clayburgh), a human vegetable who watches
Dark Shadows
and eats dog food; his sexually repressed daughter, Hope (Gwyneth Paltrow) and his bitchy younger daughter, Natalie (Evan Rachel Wood). There's also a schizophrenic homosexual patient of his named Bookman (Joseph Feinnes) who falls in love with Augustin and a young lesbian (Gabrielle Union) who Dr. Finch forces on Deirdre.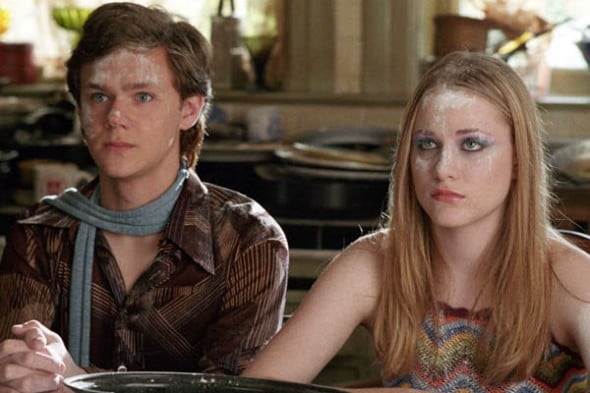 Honestly, the beginning of this film totally works, establishing the very special relationship between Deirdre and Augustin. We see Deirdre calling the school so Augustin doesn't have to go, but he is telling her what to say. A perfect springboard for an unconventional look at a mother and son relationship and we are distressed when these two are ripped apart. The story then suddenly stops being about this mother and son, and suddenly becomes about the evil Dr. Finch and his complete control over his family and his patients and just as we becomes repulsed by his personal and professional demeanors, the story suddenly becomes about Deirdre and her son again. Murphy seems to be torn between two different stories he wants to tell.
The characterizations and events that occur during the course of the story will definitely ring familiar with fans of Tennessee Williams and Edward Albee, but the story goes in so many bizarre directions that the viewer thinks they have no choice but to wait for an "And then I woke up" scene, which actually does come, but disappears as quickly as it comes, returning back to the acid trip we've been treated to thus far. Murphy's in your face direction, Byron Smith's editing and the terrific 1970's song score demand viewer attention, though the 70's setting pretty becomes irrelevant as the movie rolls across the screen.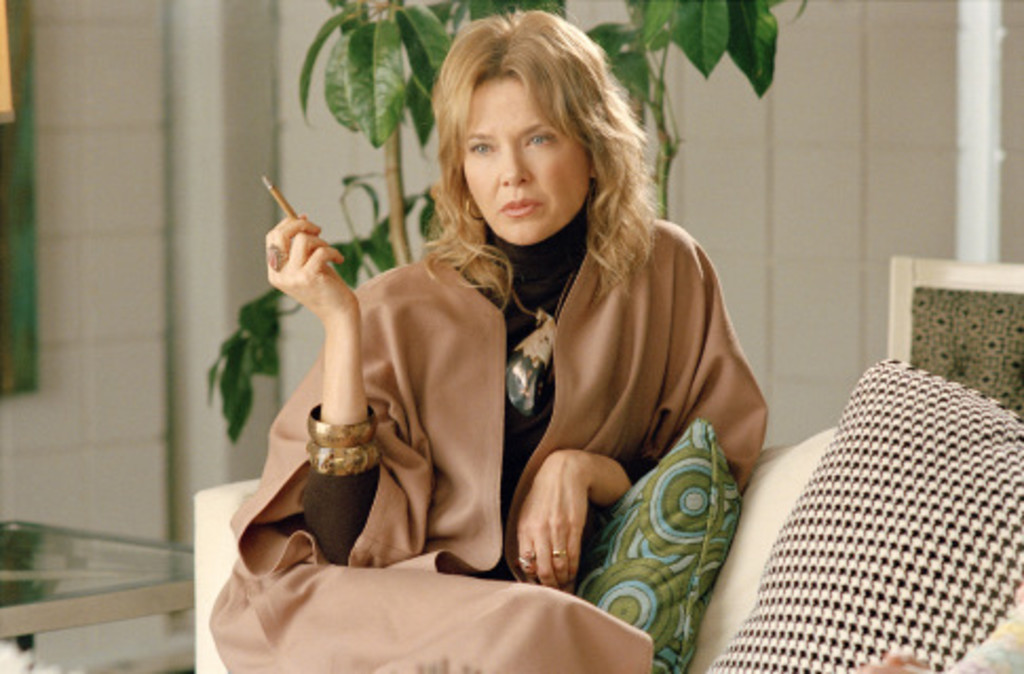 Annette Bening does a brilliantly theatrical, Oscar-worthy turn as the nut case Deirdre, losing herself in a cinematic melding of Blanche Dubois and Martha in
Virginia Woolf
and gets first rate support from Joseph Cross as Augustin, Joseph Feinnes, and the luminous Evan Rachel Wood as Natalie, another role where her huge soulful eyes totally work to her advantage. If Murphy had reined in his screenplay a little bit, this really could have worked, but I couldn't take my eyes off the screen and never checked my watch.