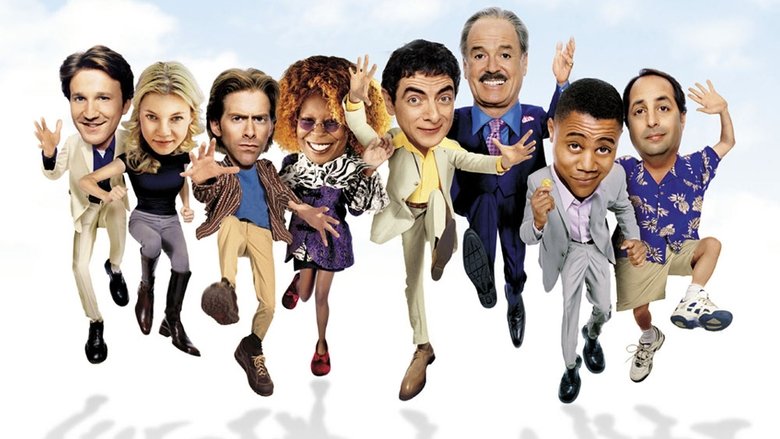 \
in
Rat Race
The director of
Ghost
and
Airplane
struck out with a stupid and over the top slapstick comedy from 2001 called
Rat Race
that had to be a complete embarrassment for all involved, including three Oscar-winning actors, though it does attempt to redeem itself with a terrific finale.
This disaster seems to be a re-thinking of the 1963 classic
It's a Mad, Mad, Mad, Mad World
but even at half the length, isn't anywhere near as entertaining as the Stanley Kramer comedy. This is the story of a group of Las Vegas tourists who are selected by the hotel manager (John Cleese) where they're staying for a contest. They are informed that they are in a race to a train station in Silver City, Nevada to open a locker there that has a gym bag containing two million dollars.
Among the participants are a disgraced NFL referee (Cuba Gooding Jr); a middle-aged woman (Whoopi Goldberg) reunited with the daughter she gave up for adoption; a pair of con-men/brothers (Seth Green, Vince Vieluf), one of whom can't speak properly because of an infected tongue piercing; a goofy Italian with narcolepsy (Rowan Atkinson); and a compulsive gambler/family man (Jon Lovitz) vacationing with his wife (Kathy Najimy) and kids. When the con men brothers destroy a Las Vegas airport to slow the others down, the contestants have to find alternative ways to get to Silver City.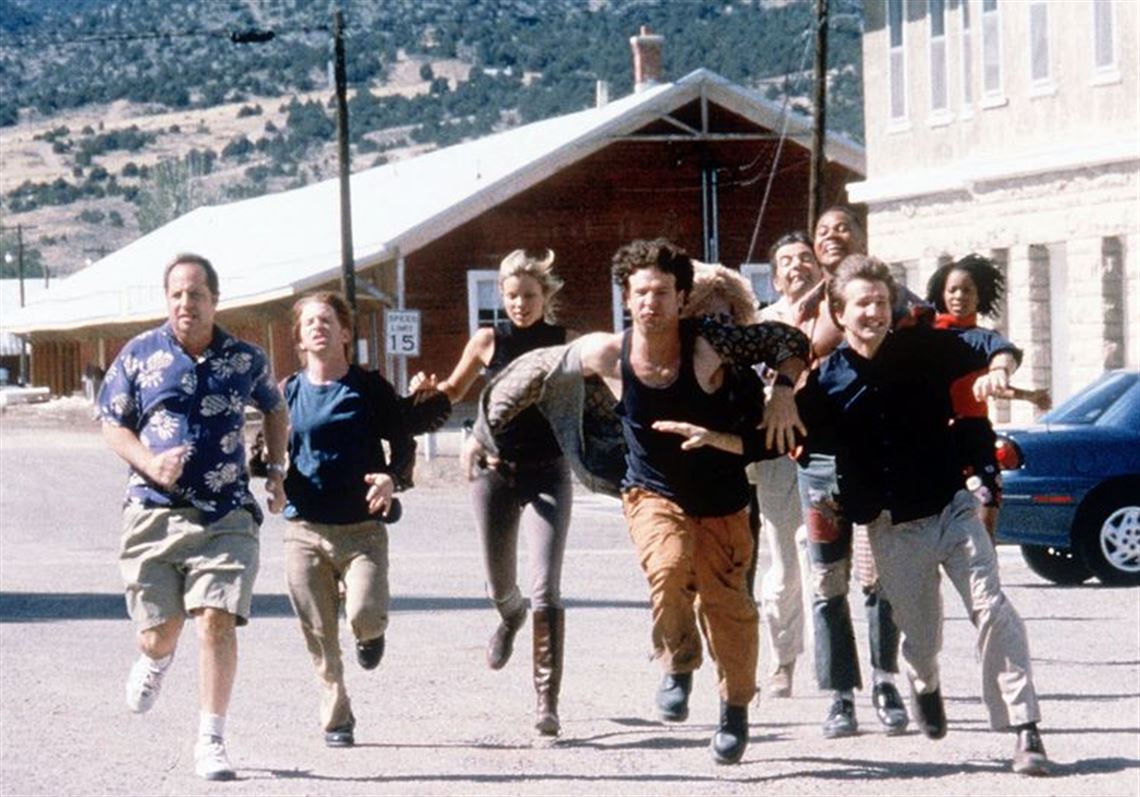 Director Jerry Zuker and screenwriter Andy Breckman have concocted a silly story of greed that throws all logic and realism out the window in order to provide a lot of intended laughs that just never came from this reviewer. I'm not sure what scenarios came off as the most ridiculous: Was it Gooding driving a bus full of women to an
I Love Lucy
convention, the con men brothers abusing a cow while dangling from a hot air balloon or maybe it was Lovitz and his family stealing Adolph Hitler's Mercedes Benz from a Nazi museum? Oh, and let's not forget the young law student (Breckin Meyer) trapped in a helicopter with a pretty pilot (Amy Smart) who goes ballistic when she flies over the home of her cheating boyfriend. I also found that with all the law breaking and destruction of property that this race involves, there is not a law enforcement officer in sight during the entire story. At least in the 1963 film, the contestants did have a police officer, played by Spencer Tracy, watching everything they were doing.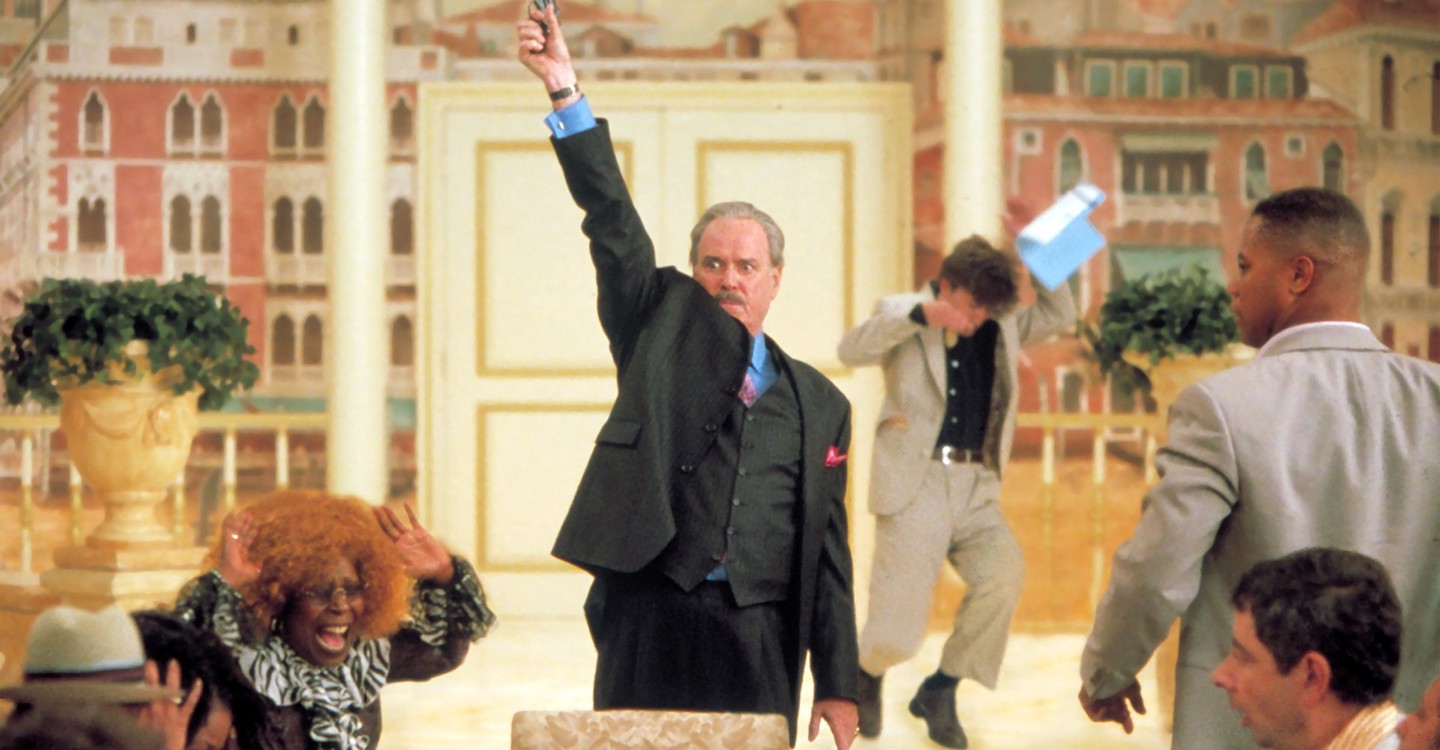 It's a little confusing when it's revealed that the race participants are being monitored back at the hotel by a bunch of wealthy businessmen from all over the world and what their stake in this silliness might be is never really revealed. But just when we're about to check out completely, the film does manage to provide a really fun, if slightly predictable ending that almost made up for all of the stupidity that preceded it...almost. The performances are nothing to write home about, though Green and Lovitz provide the occasional laugh, but this film is just a big ol' mess.