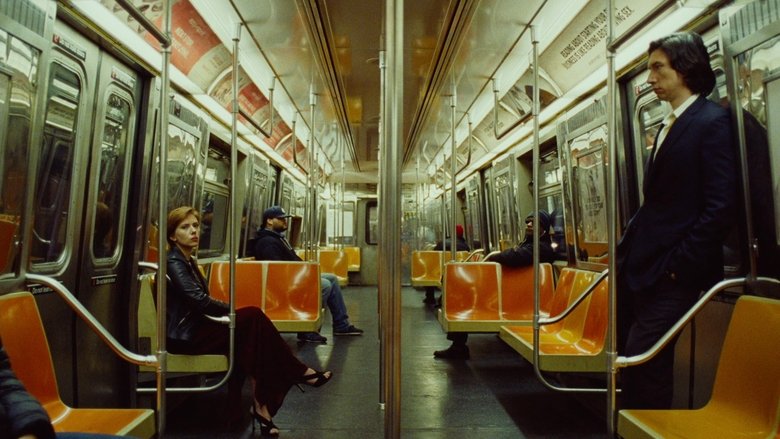 in
Marriage Story
Noah Baumbach,the New Millenium Woody Allen, who has dazzled and confused moviegoers with films like
The Squid and the Whale
and
Margot at the Wedding
, brings us his most commercially accessible work to date with a slightly overlong but engaging and contemporary entertainment called
Marriage Story
that is turning out to be the darling of the 2019 award season.
The film stars Adam Driver as Charlie, a New York theater director with a leaning toward the avante garde who has his own theater company that features his wife Nicole (Scarlett Johansson) as his star. They have not only built a successful theater together but are raising a son together named Henry. Charlie is thrilled when he learns that his show is being moved to Broadway, but not so thrilled when he learns it will be without Nicole. Nicole has been pegged to film a television pilot in LA and takes Henry with her. The show gets picked up as a series and Nicole, whose family also lives in California, is content to start a new life in LA with her son, but Charlie has no intention on giving up on his life in New York, but refuses to give up his son either.
Baumbach has once again crafted a story rich with deeply flawed characters whose passion often mangles their common sense beyond recognition, manifesting a lot of truly ugly behavior between people who really don't mean a lot of what they're saying. We know that it is a surface level anger and selfishness that is building the huge gulf between Charlie and Nicole, but we also know that this is one of those movie couples, who no matter what they say or do to each other and even though it is crystal clear that the marriage is over, these two people never have and never will stop loving each other, which is what keeps the viewer invested in some of the ugliness that happens between these two people.
Baumbach cleverly sets up the audience for an immediate cinematic stumble with his introduction of Charlie and Nicole. The film brilliantly opens with montages of Nicole being narrated by Charlie talking about what kind of person Nicole is and montages of Charlie being narrated by Nicole and we think we're about to be introduced to the most magical marriage ever presented in the movies. The reveal of exactly what these narrations were was a winning story move that I didn't see coming. I also didn't see the nastiness that occurs in the courtroom as Charlie and Nicole sit pretty much silently and let their shark lawyers fight for custody of the child. This battle gets way uglier than
Kramer Vs Kramer
, but like that film, the welfare of the child is everyone's priority.
As with most of Baumbach's work, there are all kind of squirm-worthy and surprising storyline moves made that alternately shock and leave a lump in the throat. It was so touching watching Charlie trying SO hard to be a perfect dad in front of the social worker and having the visit end on such a bizarre note. It was also odd watching Nicole's reaction to learning that the final custody agreement reached with Charlie wasn't a 50/50 deal.
As he usually does, Baumbach gets some powerhouse performances from his cast. I have not enjoyed Scarlett Johansson onscreen this much since
Match Point
and Adam Driver is a revelation as Charlie...he even nails a surprise musical moment he is given near the end of the film. Laura Dern, Alan Alda, Ray Liotta, Julie Hagerty, and Merritt Wever offer solid support, but it's Baumbach and his stars that make this one appointment viewing.