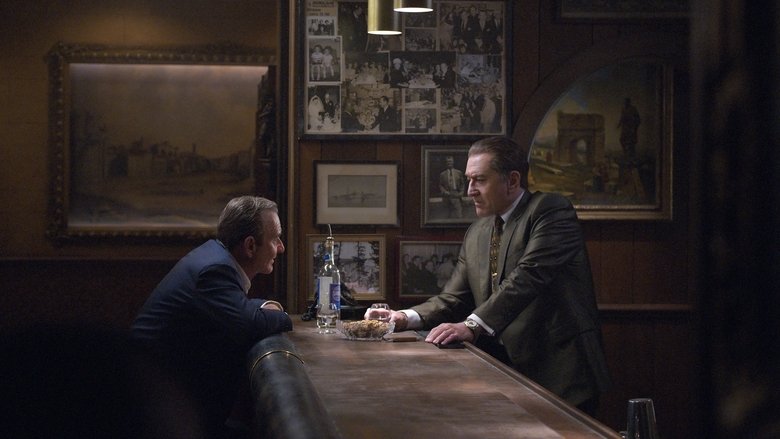 in
The Irishman (2019)
I wasn't expecting another Goodfellas but it is sort of like a geriatric Goodfellas with everyone older and slower. That includes Scorsese, whose best movies usually hit you like a bolt of lightening. This one is much more methodical, and there's a point where the tension lasts longer than some film's entire runtime.
I also wasn't expecting another great performance from De Niro or especially Pesci, but they both came through. Even Pacino, who I thought started a bit slow, made a huge mark. The whole supporting cast was excellent, although I could have used more Keitel. Only thing is that I'm sick of seeing the face of Jesse Plemons.
Technically the movie is superb. That's to be expected but it shouldn't be taken for granted. Nobody beats Scorsese when it comes to showcasing an era, and that's crucial for a movie like this. I guess there's a lot of talk about the de-aging that was used. I really didn't see a problem and thought everyone looked great. I did think Pacino looked a little odd but then maybe there was an effort to have him look a little more like Hoffa? I will say that at times De Niro seemed too old for the character, but I also think any small issues were worth it in order to get the band back together.
You have to wonder if this was a swan song of sorts for the director and some of the cast, and with the way the movie plays out there's a parallel. I'm probably biased towards the director and cast but I thought it lived up to the hype.