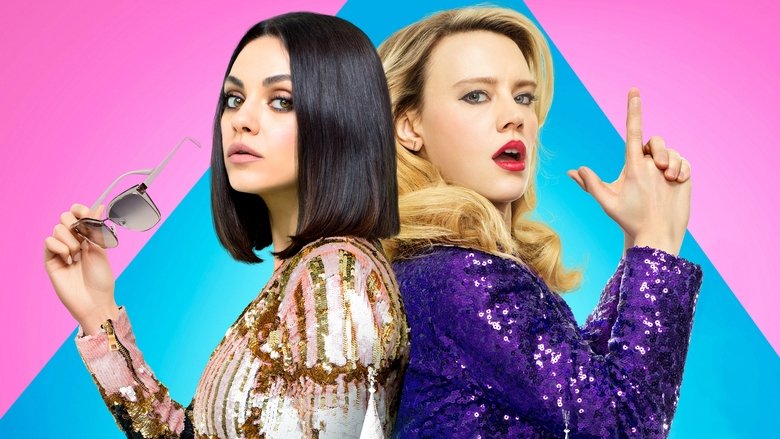 in
The Spy Who Dumped Me
It's no accident that Kate McKinnon has won two Emmys for her work on SNL. This actress' incredible comic timing and incredible skill with dialects and accents have had SNL audiences in stitches for years now and are the centerpiece of 2018's
The Spy Who Dumped Me
, a big budget action adventure that defies logic at every turn of its sometimes confusing story, but remains watchable because someone finally had the vision to put the gifted McKinnon center stage in a movie for the first time and she knocks it out of the park.
Mila Kunis plays Audrey, a woman who was dumped by her boyfriend Drew (Justin Theroux) a year ago and just when she's beginning to make a bonfire out of his possessions, Audrey learns that Drew is a spy who then shows up on her doorstep with an important package that he says they must fly to Europe and deliver to someone in Austria. Seconds later, Drew is killed right in front of her and Audrey's BFF, Morgan (McKinnon) murders the guy who murdered Drew, which sends our heroines off to Europe for an adventure that defies description and has their lives in danger at every turn.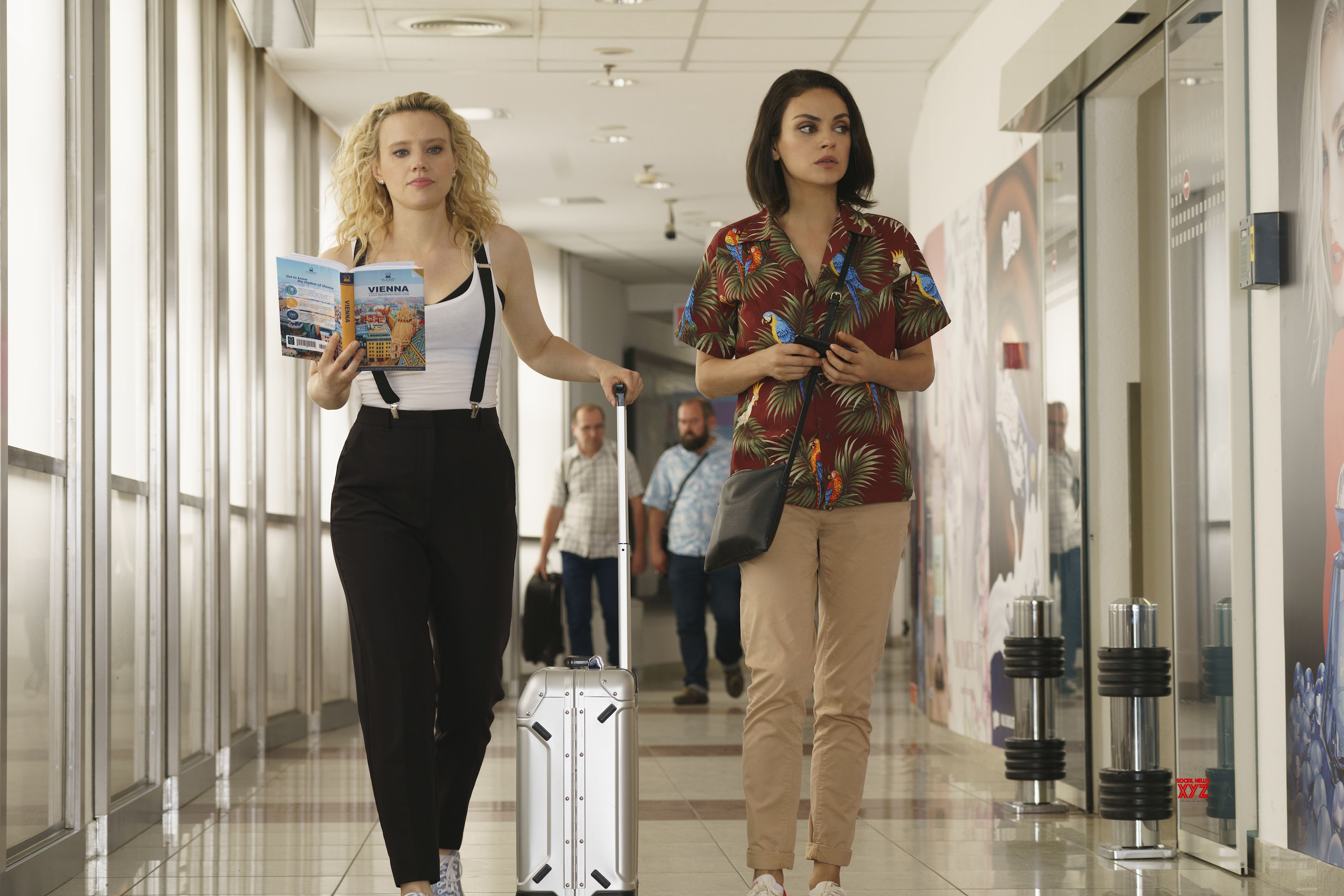 Director and co-screenwriter Susannah Fogel struck gold here, creating this richly entertaining spy spoof with obvious feminist leanings and nods to films like
Thelma and Louise
and Melissa McCarthy's
Spy
that finds two women who have been living a dead end existence for sometime but find themselves suddenly fighting for their lives and, if the truth be told, there were about a dozen situations that these ladies get themselves involved in that there's no way they should have come out alive, but we forgive because we know these ladies' involvement in this mess is completely accidental and that they don't deserve to die. That was one of my problems with the story...Drew claims he never told her about his work because he didn't want to put Audrey in danger, but this is exactly what he does when he comes back. And the fact that all of this action takes place in glamorous locations like Vienna, Budapest, Prague, and Berlin doesn't hurt.
Even though Audrey is the central character here, it is really Kate McKinnon's Morgan that keeps this hard-to-swallow story on boil. Not just because of her loyalty and love for Audrey, but the through line of her character which seems to be the oft overlooked power of being a woman. I loved right after the first car chase that the ladies are involved in, they are in an elevator and Morgan insists that Audrey own how awesome her handling of the car was. I also loved how impressed Morgan was when she learned that one of the bad guys was actually a woman (Gillian Anderson)...her immediate obsession of this woman had me on the floor. McKinnon is a one-woman comedy acting class here and takes this film a notch above the average action comedy.
In addition to the inspired casting of McKinnon, Fogel is to be applauded for the first rate production values that her seemingly limitless budget allowed. Can't remember the last time I saw so many cars and buildings exploding, superbly choreographed fight sequences, and corpses left in the wake of a single film. Even though McKinnon rules here, Kunis never allows herself to be blown off the screen. Also loved Theroux, in a nice change of pace as Drew, and Sam Heughen as the sexy and sinister Sebastian. Also loved Kev Adams as an enthusiastic uber driver named Lucas and Jane Curtin and Paul Reiser as Morgan's parents, but this film is, more than anything, documentation that Fogel is a filmmaker of style and skill and McKinnon has movie star written all over her.