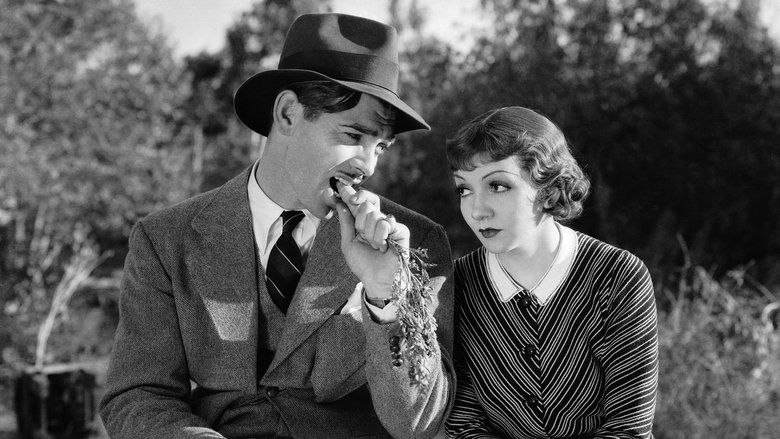 in
It Happened One Night
(1934)
Director
: Frank Capra
Writers
: Robert Riskin (screenplay), Samuel Hopkins Adams (short story)
Cast
: Clark Gable, Claudette Colbert, Walter Connolly
Genre
: Comedy Romance
"A spoiled heiress running away from her family is helped by a man who is actually a reporter in need of a story."

The movie that made Frank Capra a household name and was the first film to win all of the top five Academy Award categories, I.E. Oscar Grand Slam: Best Picture, Best Director, Best Actor, Best Actress, and Best Screenplay. The Grand Slam wasn't repeated until
One Flew Over The Cuckoo's Nest
in 1976. The only other film to do this was
The Silence of the Lamb.


Left to right: Little Shirley Temple presents the Oscar for Best Actress to Claudette Colbert, who didn't expect to win and had to be fetched from the train station. Middle, director Frank Capra holds his Oscar for Best Director a win that marked the start of a bright directing career...Right, Lionel Barrymore admires the Oscar that Clark Gable just won for Best Actor.

It Happened One Night
was a small budget film from a then smaller studio, Columbia. Neither Clark Gable or Claudette Colbert had much hope of this quickie film shot mostly on location in only 30 days of making much of an impact. But it did! Audiences loved the smart ass banter between the two leads, and unlike other romantic comedies of the time, the two actors never get all lovey dovey. Gable never even kisses Claudette. This made the film stand out. The everyday working man played by Clark Gable was someone audiences could relate to. And they loved seeing the rich girl having to rough it on the open road, which was just desserts for a depression era audience.
This is not a screwball comedy, I don't know when this was labeled a screwball comedy, but it's not. It's more of a comic road trip movie, in which the rich spoiled girl at every turn loses a bit of something, until she's penniless and without a change of clothes or even food to eat. It's very much like the John Candy film
Planes, Trains and Automobiles.


Claudette Colbert is very charming in this, her leg, hitch hiking scene has become a classic. Clark Gable is really in fine form and played a role that he hadn't done before which was the roguish smart ass. He would go on to big things and often played similar characters based on his role here.

It Happened One Night
is one of the great classic films of the 1930s!