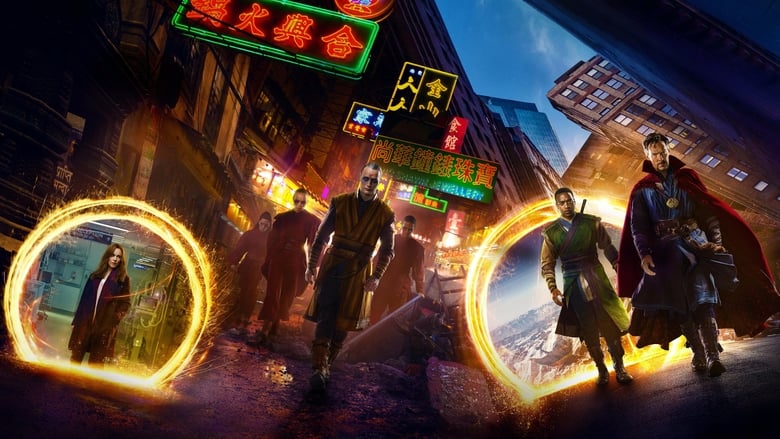 in
"Doctor Strange": introducing a new era into the Marvel cinematic universe
"Doctor Strange," in my opinion, is Marvel's first step into the uncharted. Sure, "Guardians of the Galaxy" was a bold undertaking, but the concept of gods and aliens had already been explored in "Thor" and "The Avengers." "Ant Man" may have given us a glimpse into the Quantum Realm, but at the end of the day, it was little more than a comedic heist film with a taste of "Honey I Shrunk the Kids."
Helmed by horror director Scott Derrickson, "Doctor Strange" invites us into Marvel's world of magic and mysticism. Benedict Cumberbatch stars as Doctor Stephen Strange, an arrogant neurosurgeon acclaimed worldwide for his medical achievements. After losing the use of his hands in a car accident, Strange desperately searches the globe for anything that will give him back what made him great. Strange's search leads him to the Ancient One (Tilda Swinton), a sorcerer who introduces him to the mystic arts and sets him on the path to becoming the "Sorcerer Supreme."
While magic itself is a new element in the Marvel cinematic universe, "Doctor Strange" is still, at its core, a superhero origin story, meaning that all of Marvel's tropes are ever present. There are several attempts at humor. Some of them work; some of them don't, and the villain, albeit portrayed very well by Mads Mikkelsen, is once again underdeveloped.
In spite of this, Marvel made an ambitious move with this film, one that I believe paid off in dividends.
The bizarre visuals, dialogue and character interactions of "Doctor Strange" would not work without strong performances, and for this film, Marvel was able to enlist a plethora of quality talent. Chiwetel Ejiofor's Mordo – an experienced, collected, yet damaged sorcerer studying under the Ancient One – compliments the sarcastic and ambitious nature of Strange well. Benedict Wong and Rachel McAdams as Master Wong and Nurse Christine Palmer, respectively, also have some nice character moments and provide a few laughs along the way.
The "white-washing" controversy surrounding Swinton's casting as the Ancient One (who, in the comics, was a man of Asian descent), left my mind the minute she stepped into the room with Strange. Swinton's acting choices bring her character to life, and her expert delivery adds dramatic weight to certain lines of dialogue that may have otherwise come across as poorly written.
Cumberbatch's performance is already being compared to Robert Downey Jr.'s in "Iron Man" because of the similarities between the origin stories of Stephen Strange and Tony Stark. However, what separates Strange and Stark from the beginning is the charisma and humanity that shine through Stark's arrogance before becoming Iron Man. He was a likeable jerk. The same cannot be said for Strange.
In one scene, Strange tests his music knowledge with other hospital staff while performing surgery. He chooses his operations based on their level of difficulty, discarding ones that he deems unworthy of his time. Even after his accident, he pushes Nurse Palmer, the one person who truly cares for him, away as a result of his pride. The fact that Strange is so unlikeable at the beginning of the film makes it all the more satisfying to watch his transformation unfold on screen, and, as always, Cumberbatch brings his A-game to develop this character.
Scott Derrickson's background in the horror genre benefits his direction immensely. From the villain's makeup design to certain visual imagery in the final act, Derrickson's touch is evident throughout "Doctor Strange," and the work that he and his team put into the film's special effects is impeccable, visually and conceptually.
"This doesn't make any sense," Doctor Strange says to the Ancient One.
"Not everything does. Not everything has to."
"Doctor Strange" could easily be viewed as typical Marvel fanfare. It takes a hotheaded protagonist and sends him to the darkest depths, only to have him rise from the ashes to claim his destiny. It sacrifices the villain's character development to ensure a shorter runtime and throws away potentially impactful moments for the sake of comedy. Overshadowing the film's shortcomings for me, however, are excellent performances, visual flair and a bit of magic.