\
in
LITTLE MISS SUNSHINE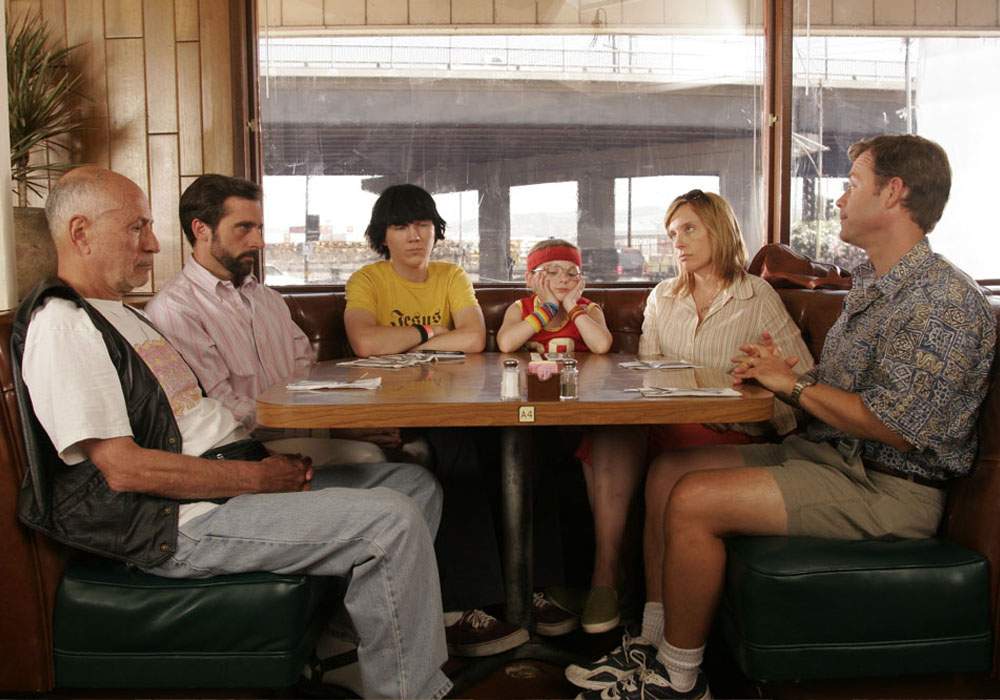 In between watching movies such as
Godzilla vs King Kong
and
Laser Mission
I actually managed to squeeze in a great movie into my schedule.
Little Miss Sunshine
is one of those very few movies that really has true emotion in it. This film knows when to be hilarious, heartwarming, disturbing, and even depressing. The movie took home two oscars for its incredible screenplay and Alan Arkin's great performance, and was even nominated for best picture.
Little Miss Sunshine
follows a incredibly dysfunctional family as they travel from New Mexico to California for their daughters beauty pageant. On the way they experience car troubles, a porn loving cop, and even Brian Cranston! The main highlight of this movie is the incredible characters that are brought to life by the incredible performances of all of the actors involved. The obsessive motivational speaker dad, the smoking depressed mom, a drug addicted grandpa, a gay suicidal uncle, a son who hates everyone, and a naive little girl who only wants to perform in her beauty pageant. All of the characters have incredible chemistry, and they play off of each other in an incredibly comedic way. While all of the characters are incredibly over the top, they remain relatable in some way. All of the emotions, issues, and problems that the characters have lead up to an incredible and hilarious climax.
Little Miss Sunshine
is an incredible film, and if you somehow haven't seen it yet, go watch it now. If you enjoy dark comedy and hilarious dialog, this is a film that you will love. Every single actor including the eight year old Abigail Breslin delivers an outstanding performance and I especially enjoyed Steve Carell's depressed Steve, who failed a suicide attempt, and it was strange seeing such a comedic actor play such a serious role. Definitely worth a watch.