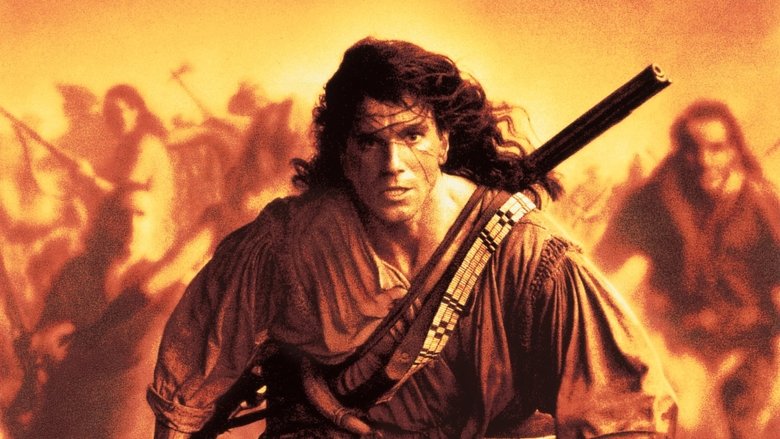 in
#16
The Last of the Mohicans
1992
Three trappers protect a British Colonel's daughters in the midst of the French and Indian War.
Director
Michael Mann
Writer
Michael Mann & Christopher Crowe
Starring
Daniel Day-Lewis, Madeleine Stowe, Russell Means, Eric Schweig
As war rages between British and French troops in colonial America, many local militia men are asked to enlist and help the cause. Hawkeye (Daniel Day-Lewis), an independent man taken in by Mohicans, reluctantly agrees to help transport the daughters of a British officer to a British fort after he intercepts them in an ambush. Accompanying Hawkeye on this journey is Uncas (Eric Schweig) his step brother, and Chingachgook (Russell Means) his step father.
Michael Mann does a nice job of mixing war, action, drama, romance, and adventure to create a beautiful and inspiring movie. The scenery and natural beauty showed throughout the movie is some of the best I've seen. Mann does an admirable job of depicting the different perspectives of each member in the company. They all come from different paths and desire different outcomes. Most of the times in situations like this, we get a generic mission where everyone involved is working towards the same goal with very little diversity or back story. This isn't the case in
The Last of the Mohicans
.
The main players all produce a stellar acting performance. Day-Lewis and Stowe were the two that stood out the most for me, but it would be unfair not to mention the work of Means, and Schweig, as well as Jodhi May and Steven Waddington. When I finished watching the movie, I realized that not once during the movie had I questioned the authenticity of what was on screen. Every actor fully grasped their role and looked so confident and comfortable that when I learned that Daniel Day-Lewis went to live in the wilderness where his character might have lived in order to prepare for the role, I wasn't surprised. I understand that this isn't out of the ordinary for Day-Lewis, but if any of the other actors claimed they did the same, I wouldn't question it for a second.
One of my favorite parts this movie is the magnificent score. The grand music brought wilderness to life. The epic, sweeping soundtrack puts the finishing touch on what is an inspiring journey.