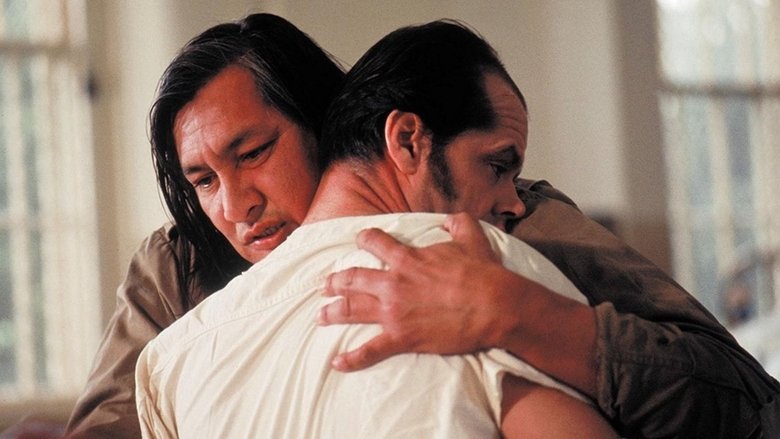 in
The 1975 instant classic
One Flew Over the Cuckoo's Nest
was a blistering and intense comedy-drama that was the first film since 1934's
It Happened One Night
to sweep the top six major Oscars.
This film, based on a novel and play by Ken Kesey, is the story of one Randle P. McMurphy (Jack Nicholson), a career criminal who has been given the option of going to jail or going to a mental institution and his swift and immediate battle of wills with the institution's iron-fisted head nurse, Nurse Ratched (Louise Fletcher), who he challenges at every turn, not to mention his Pied Piper effect on his fellow patients, which doesn't help endear him to Nurse Ratched either.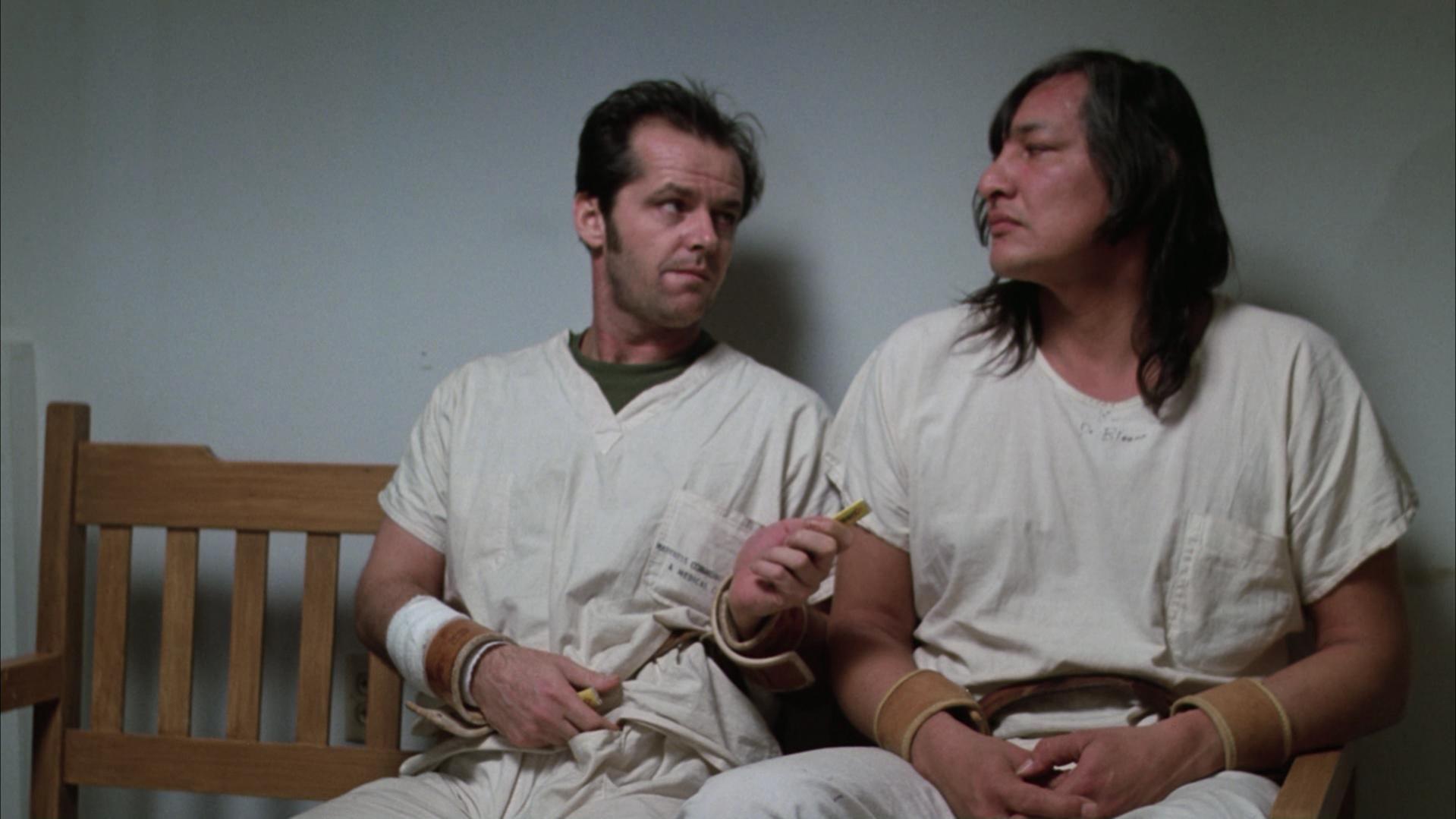 Kirk Douglas starred in the play on Broadway and his son, Michael Douglas, won an Oscar as one of the producers of this film. Milos Foreman's meticulous direction also won him an Oscar, but it is the electrifying performance by Jack Nicholson that, after four previous nominations, finally nabbed him an Oscar, as he created a truly original character in McMurphy who is a consistent enigma throughout the film, specifically in the sense of whether or not McMurphy is really mentally defective. Nicholson presents a character that allows us to ponder throughout without never being richly entertained for every moment he is onscreen. McMurphy enduces cheers when he gets overruled to watch the World Series on TV and he pretends to watch the game on TV anyway without turning it on...there is such a joy in watching the other inmates figuring out what he's doing and joining in the game. His final climactic confrontation with Nurse Ratched also will induce cheers.
Louise Fletcher won the Oscar for Outstanding Lead Actress for her bone-chilling performance as Nurse Ratched. Fletcher beautifully underplays this extremely unsympathetic character, never resorting to scenery-chewing histrionics, but never forgetting that Ratched is clearly the villain of this piece. It's sad that Flecther's career did a swift downhill after this film because it's a masterful performance of such subtlety and delicacy. Meryl Streep is the only other actress I can think of who could have pulled this role off.
Brad Dourif was robbed of one of the few Oscars the film didn't win, Best Supporting Actor, for his moving and riveting performance as Billy Bibbit, the soulful, stuttering manchild with mother issues whose hero worship of McMurphy helps him to develop some backbone up to a point. Mention should also be made of the performances of William Redfield, Danney De Vito, Vincent Schiavelli as fellow patients and especially Will Sampson as the quiet giant Chief Bromden, on whom McMurphy has a remarkable effect.
A one of a kind motion picture experience with one of the most beautifully optimistic endings I can recall in a motion picture. 9/10