OK folks! As usual this is a spoiler free zone so if you've yet to see
Chinatown
you may want to back right on out of here now because we're going to chop this bad boy up and then some, dig?
Now then, on with the show!
Chinatown
(Roman Polanski - 1974)
I would agree with anyone who says (including the writer himself) that you get more and more from this film the more times you watch it.
This movie has a tremendous story and an excellent cast to carry it out. It's interesting, isn't it, how many good to great films were crafted with particular actors in mind while the writer is constructing a script. Robert Towne who penned this one specifically had Jack Nicholson in mind when he wrote this movie and boy did it ever work out. Now, I'm not so sure that this flick propelled Nicholson to super stardom but it certainly didn't hurt any. Jack is a great actor and a movie like this just lets his talent shine.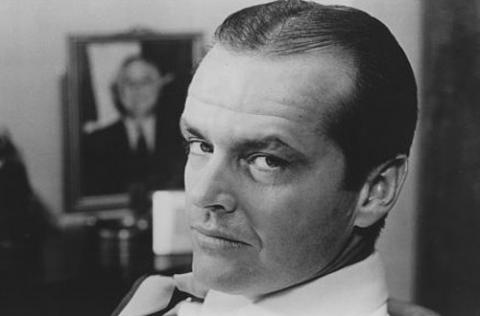 Now, I'll be the first to admit that I have a pretty limited knowledge of what makes a noir film tick or for that matter what a noir film even is. But I think I can pretty safely say that not only is this a
noir film
but its one of the very best out there... ever. Due in large part to the story and how it gives you more every time you see it, as it has done for me. Agree or disagree?
I found the little interview with Roman, Robert Towne and Robert Evans after the show to be be pretty interesting as well. I got the impression that although Polanski sort of downplayed how hard he had to fight for the ending of the film he wanted. It seems that after many years have gone by the producer now really likes the film and respects Polanski for the fantastic director that he is. Not a bad actor either, he has one of my favorite lines in the film actually...
"Hey there, Kitty cat."
To be honest though, even though this film is about as far away from your "typical Hollywood" ending as one can get it feels a little rushed to me. We followed Gittes through the whole journey to the truth and then the movie comes to a rousing and very abrupt ending with a quick death and a very evil man escaping with his victim to do god knows what to again. All of which happened so fast in order for us to get to the great final line of the film.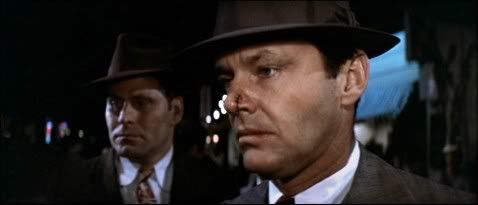 "Forget it Jake, it's Chinatown."

But perhaps I'm wrong and it's exactly the way Roman wanted it so people like myself could spend hours and days (years?) speculating about it. Were the cops on the take? Did Cross pay them to kill his daughter/mother so he could escape with his other daughter? It seems feasible to me. But I also tend to believe in the dark side of things before coming over to the lighter side.
If I continue on I may start to ramble too much (or more than usual depending on where you're sitting) so let's throw it open to the masses and see what shakes loose.
Thoughts?
__________________
We are both the source of the problem and the solution, yet we do not see ourselves in this light...