Clint Eastwood's next film, going into production soon with an eye on a second-half of '06 release, is
Flags of Our Fathers
. A World War II epic about the bloody and important Battle of Iwo Jima,
Flags
is based on the bestselling non-fiction book by James Bradley, to be co-produced by Steven Spielberg (they teamed similarly on
The Bridges of Madison County
), with the screenplay adapted by Paul Haggis (
Crash, Million Dollar Baby
). The book and the film focus on the six young men who eventually raised the flag on the rocky shore, the single most famous photograph from the War.
Three of the six flag-raisers have been cast thus far, and will be played by Ryan Phillippe, Adam Beach and Jesse Bradford. Phillippe is John Bradley, Beach is Ira Hayes, and Bradford is Rene Gagnon.
Phillippe is certainly the best-known of those three, appearing in such good movies as
Crash, Gosford Park, White Squall
and
Igby Goes Down
as well as more disposable fare like
Cruel Intentions, Way of the Gun
and
I Know What You Did Last Summer
. And he and Reese Witherspoon are still married, so he's definitely the most recognizeable. I thought he was fantastic in
Crash
, giving a layer of performance I hadn't seen from him yet (especially the most dramatic moment in his car, and the emotional aftermath).
Adam Beach was excellent in the highly-praised yet still underseen Sundance favorite
Smoke Signals
, but since then hasn't had much luck finding his way into decent projects. Working with Eastwood will change that in a hurry. Unfortunately the highest-profile role Adam has had until this was starring in John Woo's incredibly disappointing
Windtalkers
, a crapped-up "tale" about the amazing historical footnote of the U.S. using Navajos and their unique language as an unbreakable code the Japanese couldn't hope to crack in the Pacific theater. I have a feeling
Flags
will be a slightly better WWII movie.
Jesse Bradford is in one of my favorite coming-of-age movies, Steven Soderbergh's underseen Depression-era
King of the Hill
. You can't watch that movie and ever forget Bradford. As he aged into a teenager and now young man, he hasn't been in the best movies. He's got small roles in
Romeo + Juliet
and
Bring it On
, and he starred in the would-be thriller
Swimfan
. Later this summer he's part of the ensemble in
Happy Endings
, the new comedy from Don Roos (
The Opposite of Sex
), which co-stars Lisa Kudrow, Steve Coogan and Maggie Gyllenhaal, among others. But I'm really, really happy Jesse'll be working in
Flags of Our Fathers
. I hope that bright little fourteen-year-old kid from
King of the Hill
makes it big.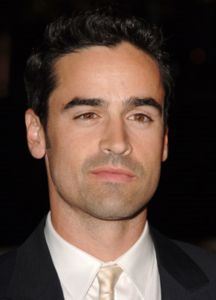 Here's an article from Eastwood's local Carmel, California paper (
The Carmel Pine Cone
) on some of the pre-production work and Clint's thoughts about the material...
Eastwood's Latest Project Is His Most Ambitious

At 75, Oscar-winning Director Tackles Epic Story Of Iwo Jima

By PAUL MILLER

Published: June 17, 2005


AFTER A legendary career as one of Hollywood's top action movie heroes, followed by an equally impressive stint as an Academy Award-winning director, former Carmel Mayor Clint Eastwood is about to start filming his most ambitious — and most expensive — project.

Beginning in August, Eastwood will travel to New York, Chicago, Washington, D.C., Hawaii, the North Atlantic and the forbidding, sulfurous Pacific island of Iwo Jima to recreate the story of the six men who raised the flag on Mt. Suribachi in the middle of one of World War II's costliest battles.

Three of those men were dead within days of the Feb. 23, 1945, event that was captured in history's most reproduced photograph. Only one, John Bradley, lived a long, fruitful life. It is his son's book, Flags of Our Fathers, that Eastwood will bring to the big screen.

"My father was a flag raiser, and I feel like I'm the custodian of an incredible story," Bradley told The Pine Cone from his home in Rye, N.Y. "Having Clint Eastwood direct the movie — the flag raisers are in good hands."

Bradley's heartrending book was published in 2000 and quickly became a best seller. After reading it, Eastwood tried to acquire the rights, only to learn that Steven Spielberg already owned them. Four years later, the two cinematic legends agreed to produce the movie together, with Eastwood directing.

While impressive names top the credits, the cast won't include any big stars.

"The men who raised the flag were all young — very young — and we'll be using actors who are up and coming," Eastwood said this week during a pre-production break.

Still, the budget for Flags of Our Fathers will probably reach $80 million — three times as much as Million Dollar Baby, which won four Oscars in February, including Best Picture and Best Director. And Flags will take at least three months to film, Eastwood said — far more than any other picture he's directed.


A Sacred Place

The huge commitment of time and money reflects the difficulty of recreating a major battle of history's greatest conflict.

"The Japanese defenders were dug in everywhere, and they had an armada of 880 ships coming at them," Eastwood said after scouting locations on Iwo Jima in April. "The battle lasted 31 days, and almost 30,000 men lost their lives, including about 7,000 Americans."

Thousands of Japanese dead are still on the island, he said, many of them in the underground fortresses they hewed out of solid rock to resist the Allied onslaught, which aimed to give American air forces a base for bombing the Japanese mainland just 600 miles away.

"We went down into quite a few tunnels, but you can only go so far, because nobody's been in them in a long time," he said.

Access to the cavernous underground headquarters of the Japanese commander, General Tadamichi Kuribayashi, requires crawling on hands and knees through a small opening — an experience Eastwood said he found "claustrophobic." But he said his wife, Dina, who accompanied him on the scouting trip, didn't mind the creepy crawl.

They found that throughout the island, which is still an active volcano, there is still a tremendous amount of fired ordnance lying around, along with rusting tanks, machine gun nests and medical equipment. "Everything has been left pretty much the way it was," Eastwood said. "They don't allow tourists, and nobody else has picked it up."

Recreating the vast struggle that cost so many lives and left behind so much detritus poses a daunting task for a filmmaker. The Japanese government, which regained sovereignty over the tiny island in 1968, severely restricts access to Iwo Jima and what can be done there.

"They want us to come and shoot, but it's sacred ground for them, and because of the memorial aspect, I can't use a bunch of pyrotechnics to create the mayhem the way it was," Eastwood said. "Also, I can't take a ton of equipment and men over there and have [the Japanese] all of a sudden say, 'You can't do that.'"

So while wide shots of Iwo Jima, to be overlaid with digitally created invasion ships and airplanes, will be filmed on the island itself — along with a possible recreation of the famous flag raising — the combat footage will be shot on the desolate, black sand beaches of the far North Atlantic.

"We looked at Hawaii, and I liked it, but the beaches are too narrow," said Eastwood. "Iceland, for example, has very big black sand beaches." He pointed out that Spielberg used the coast of Northern Ireland as a substitute for Normandy in his 1998 film, "Saving Private Ryan."


A "Brilliant" Script

The screenplay for Flags of Our Fathers interweaves brutal combat with the personal stories of the men who raised the stars and stripes on Mt. Suribachi — their suddenly lost youth, and the price paid for their valor by the families they left behind.

"When I first read the script, I cried," said Bradley. "And then I read it again, and I cried again." He also said he was "bowled over" by the "brilliant" techniques screenwriter Paul Haggis used to transform his book for the visual medium of the cinema.

"What he did convinced me I could never be a screenwriter," said Bradley, who is also author of the widely acclaimed book, Flyboys.

Another crucial element in the story of the Iwo Jima flag raisers is the war-bond whirlwind the surviving soldiers were suddenly thrust into after Associated Press photographer Joe Rosenthal's image of them was printed on the front page of every major newspaper in America.

"Their first press conference was in the Oval Office, where Harry Truman told them, 'Boys, you raised the flag. Now you've got to raise some money,'" Bradley recounted.

One of the movie's scenes will be a massive parade through Times Square. Another will be a huge "Buy Bonds" rally at Chicago's Soldier Field. Other scenes will recreate Hawaii's Camp Tarawa (where U.S. troops trained for the Iwo Jima invasion), the dedication of the Iwo Jima Memorial in Arlington, Va., and the home towns of the six flag raisers — including Appleton, Wisconsin, Manchester, New Hampshire, and Arizona's Pima Indian Reservation.

"Everything has to look as real as possible," Eastwood said.

"The Warner Bros. art department even asked me, 'What did the front porch look like where [flag raiser] Harlon Block's family got the news he had been killed?'" Bradley recalled.

In addition to working toward the release of Flags of Our Fathers in the summer of 2006, Eastwood will shoot a companion piece about the invasion from the Japanese point of view. "It will be like a documentary, telling the story of the men who defended the island, their tenacity, and what it was like to have this armada coming at them."

Both films will have the same purpose, he said: To be true to the history of an heroic — and desperately tragic — era.

"I just want the people who end up seeing these pictures to feel how the story happened, how these skinny kids were affected, and how they were a lot tougher than we are today."
__________________
"Film is a disease. When it infects your bloodstream it takes over as the number one hormone. It bosses the enzymes, directs the pineal gland, plays Iago to your psyche. As with heroin, the antidote to Film is more Film." - Frank Capra
Last edited by Holden Pike; 07-07-05 at

02:22 PM

.