Hardcore
A powerhouse performance from Oscar winner George C. Scott anchors a gritty and uncompromising drama from 1979 called
Hardcore
that pulls back the curtains on a world we would like to not think exists and strips its bare without ever letting its sympathetic central character lose his place as the heart of this ugly story.
Scott plays Jake VanDorn, a God fearing wealthy businessman from Grand Rapids, Michigan who panics when his teenage daughter disappears during a church trip to California. He hires a two bit detective to find his daughter who pretty quickly finds a porno film featuring Jake's daughter. Finding the detective unreliable, Jake fires him and boards a plane to California, determined to find his daughter.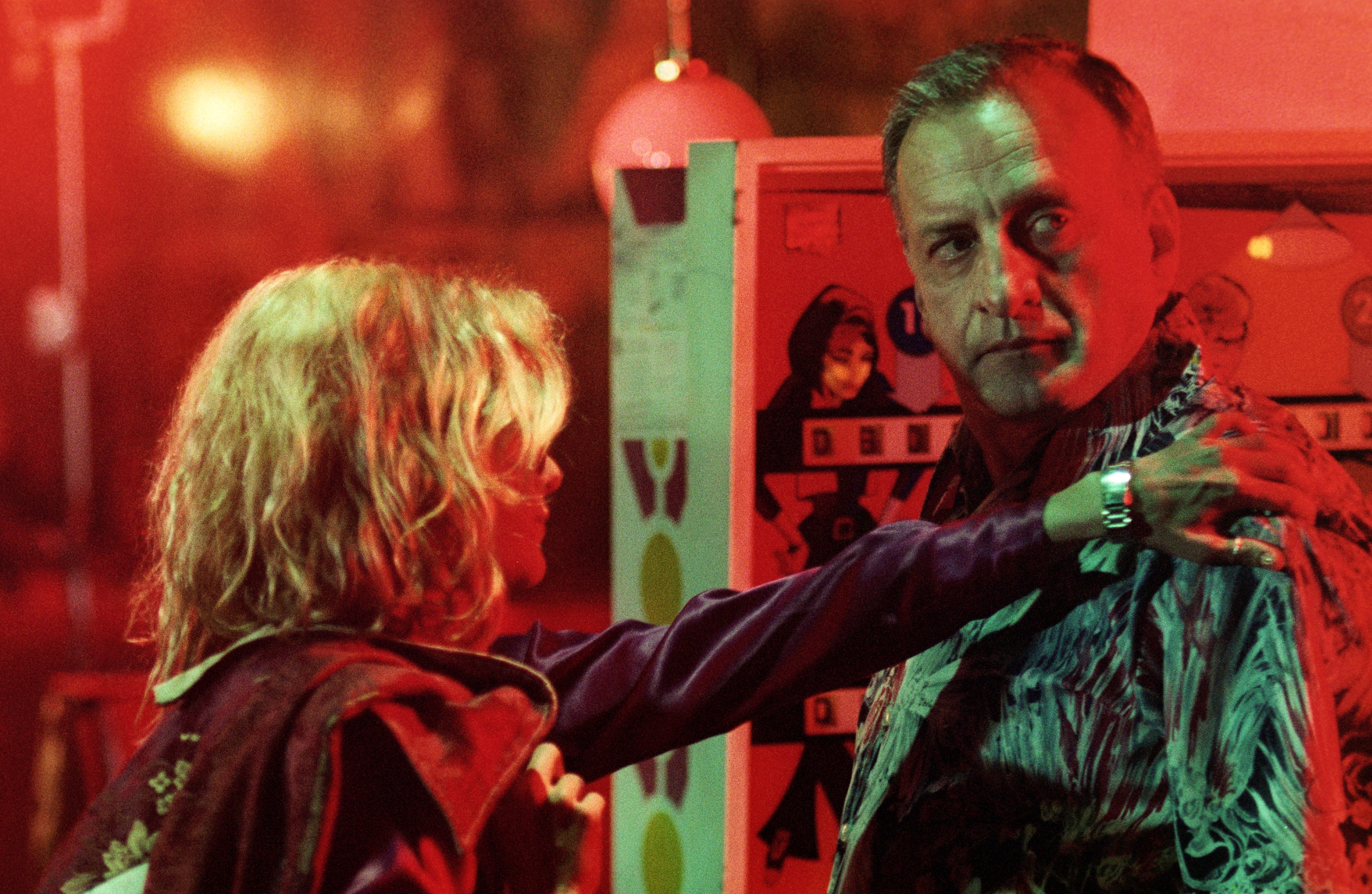 Director and screenwriter Paul Schrader, who wrote films like
Taxi Driver
,
Raging Bull
, and
Blue Collar
, has once again created an often shocking but never unrealistic look at an often sleazy and ugly industry that, on the surface, should provide a titillation factor with the canvas of the story being the world of pornography, an industry that is pretty much obsolete in 2021, but it remains a viable setting if not the center of the story because of this father whose mission is to find a daughter. This story is not about pornography, it's about a father trying to find his daughter.
What I found so believable about this story is that as determined as this father was, he really had no clue as to go about what he was doing. It's a little funny and a little pathetic watching him try to question people directly about where his daughter is and confronting a literal wall, like the wall that the police and the military have where there is an unspoken code of allegiance that a stranger cannot penetrate, so he has try different angles and eventually ends up pinning his hopes on a pathetic porn star and prostitute, effectively played Season Hubley.
This story rivets the viewer and as it progresses and we learn by the final act that Jake's daughter has been missing for five months, a fear begins to surface for him and the viewer that by the time he finds her, his daughter may be in so deep that she won't want to come back.
Schrader has to be credited for the casting of the always watchable George C. Scott in the starring role. It's possible that this film wouldn't have been anywhere near as gripping an experience with another actor in the role. Peter Boyle makes the most of his screen time as the sleazy private dick, and if you don't blink, you'll catch familiar faces in small roles like Dick Sargent, Bibi Besch, Hal Williams, and Ed Begley Jr. Jack Nitzche's creepy music score is the icing on this cinematic cake that, above everything else, showcases the talent of Paul Schrader and the amazing George C. Scott.
Last edited by Gideon58; 06-05-21 at

09:41 PM

.