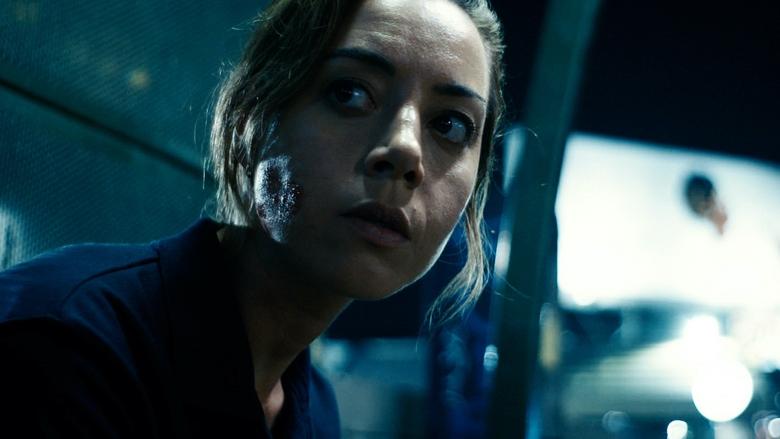 in
Emily the Criminal
Aubrey Plaza, probably best known for her role on the NBC sitcom
Parks and Recreation
, gets a chance to take center stage and nails it, in a surprisingly gritty indie crime drama called
Emily the Criminal
that, even with a rookie director/screenwriter behind it, had this reviewer's stomach in knots for most of the running time.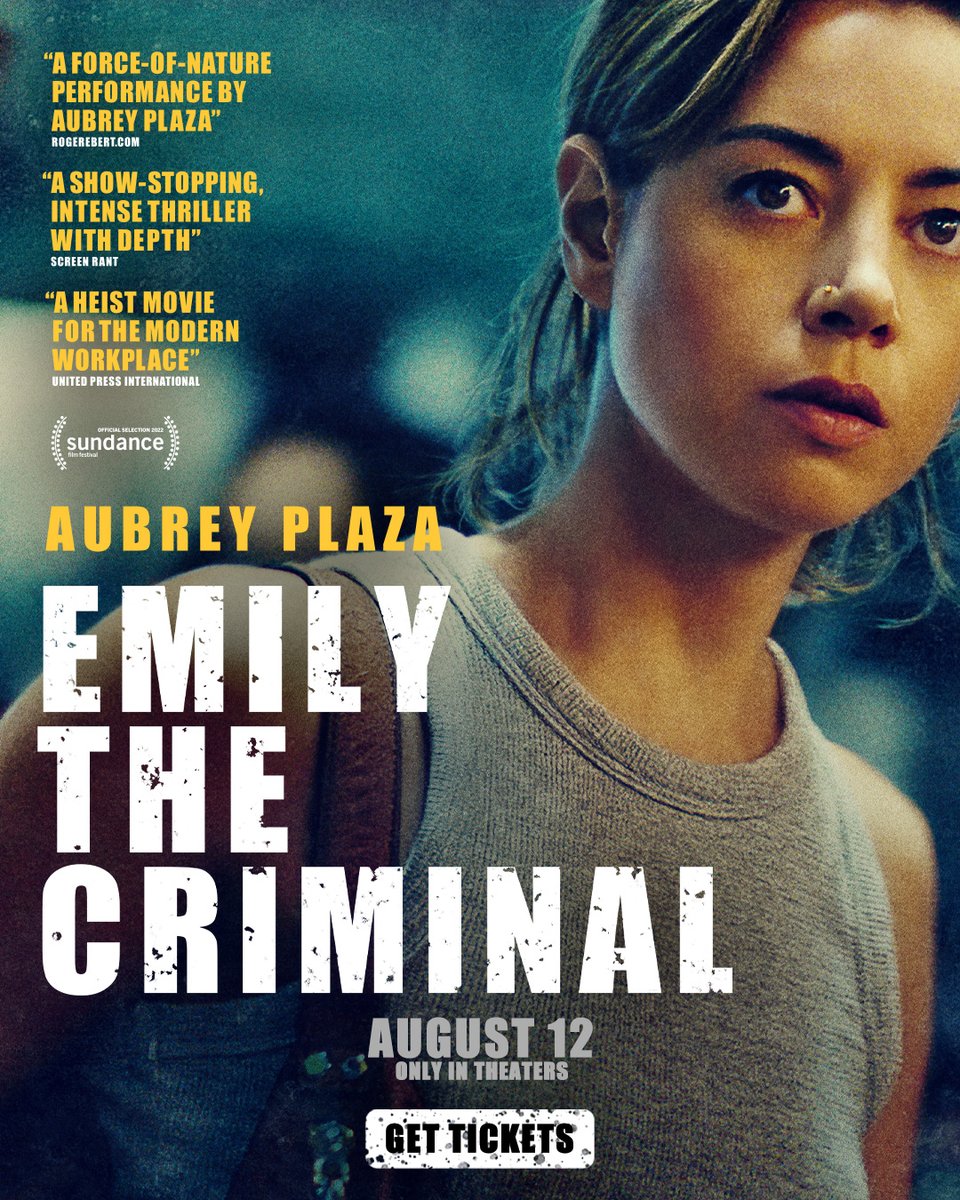 Plaza loses herself in the title role, a young woman who works as a caterer, but because of her criminal history, is unable to get a job that will help her get out from under $70,000 in student loan debt. Emily sees a way out of the debt when she becomes involved with a credit card scam, that gets her involved with a lot of very dangerous LA lowlifes, but the financial lure of what she's doing and the unexpected draw to the man behind the scheme draw her deeper in danger.
Director and screenwriter John Patton Ford has created a story that, on the surface, takes kind of a predictable path, but we don't mind because we love Emily from jump and want to see things get better for her. Once she gets past that first job (love watching the credit card machine, waiting for it to approve her first bogus purchase), we think she might be OK. When it's revealed that the paycheck for her first job is $200 and the second is $2000, we know this can't be good, but we watch and hold our collective breath. Twenty years ago, the role of Emily would have been played by Jodie Foster, if that gives you any insight into the character.
It was very easy to enjoy the slow burn of the relationship between Emily and Youcef, which had a sexual heat that hits its fever pitch about halfway through the film but never becomes the focus of the film. When we see Youcef set up Emily and give her very specific instructions and she ignores two of them, we know there's trouble coming and we're not sure how it will end for her.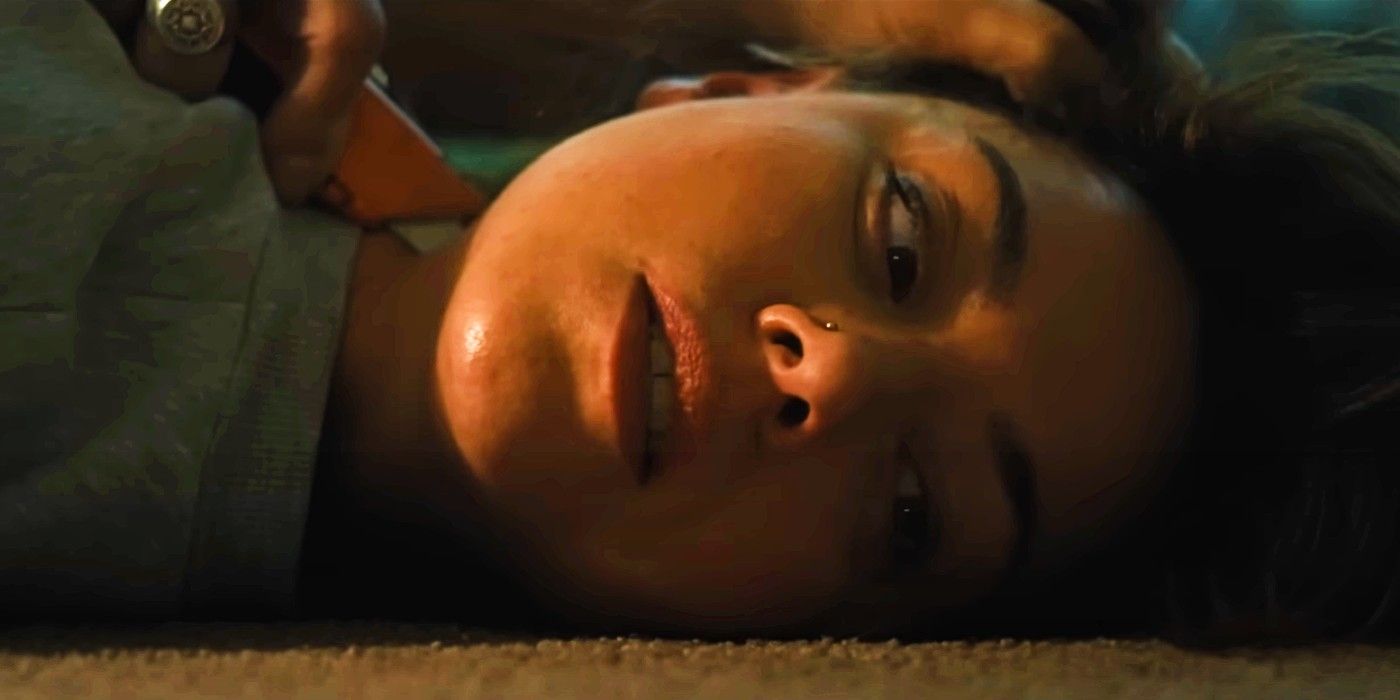 Plaza commands the screen as the title character and she is well-matched by Theo Rossi as Youcef. There's also a fabulous cameo from Gina Gershon in one of the film's best scenes.
The film features solid production values for an indie and Ford's direction really makes the audience care about this terrific title character.