in
The Man from Toronto
The director of
The Hitman's Bodyguard
and the writer of
The Wedding Ringer
are among the creative forces behind 2022's
The Man from Toronto
, a big budget action comedy that has a serious dosage of star power but is saddled down by an overstuffed screenplay with too many endings.
Woody Harrelson plays the title character, a deadly assassin and torture master whose being sent to an AirbnB for his next assignment. Also headed to the Airbnb is a gym employee and perpetual screw-up named Teddy Jackson (Kevin Hart) who is taking his wife there for some R&R. Teddy arrives before the assassin and gets mistaken for him. Even though it comes to light that Teddy is not The Man From Toronto, the only way to get out of this is to help government agents nab the guy by continuing to pretend to be the Man from Toronto.
The screenplay is kind of a clever idea taking the mistaken identity comedy to a different level where instead of having two separate scenarios where the two people being mixed up are in separate situations, they must work together to extricate themselves from this very dangerous situation. In this case, they have to work together and a totally unbelievable friendship actually occurs as these two guys actually learn their individual backstories and use that to bond with each other, which comes off as forced.
The story is action-packed and defies logic at every turn but the characters do somehow manage to endear themselves to us so that we care what happens to them. Harrelson is particularly impressive losing himself in a character who is so dark and damaged that he doesn't crack a smile until 40 minutes into the running time. Don't really buy the way Teddy's wife is kept completely in the dark about what's going on for the entire running time either. Credibility is also hindered by too many endings that make an hour and 50 minute movie seem twice that long.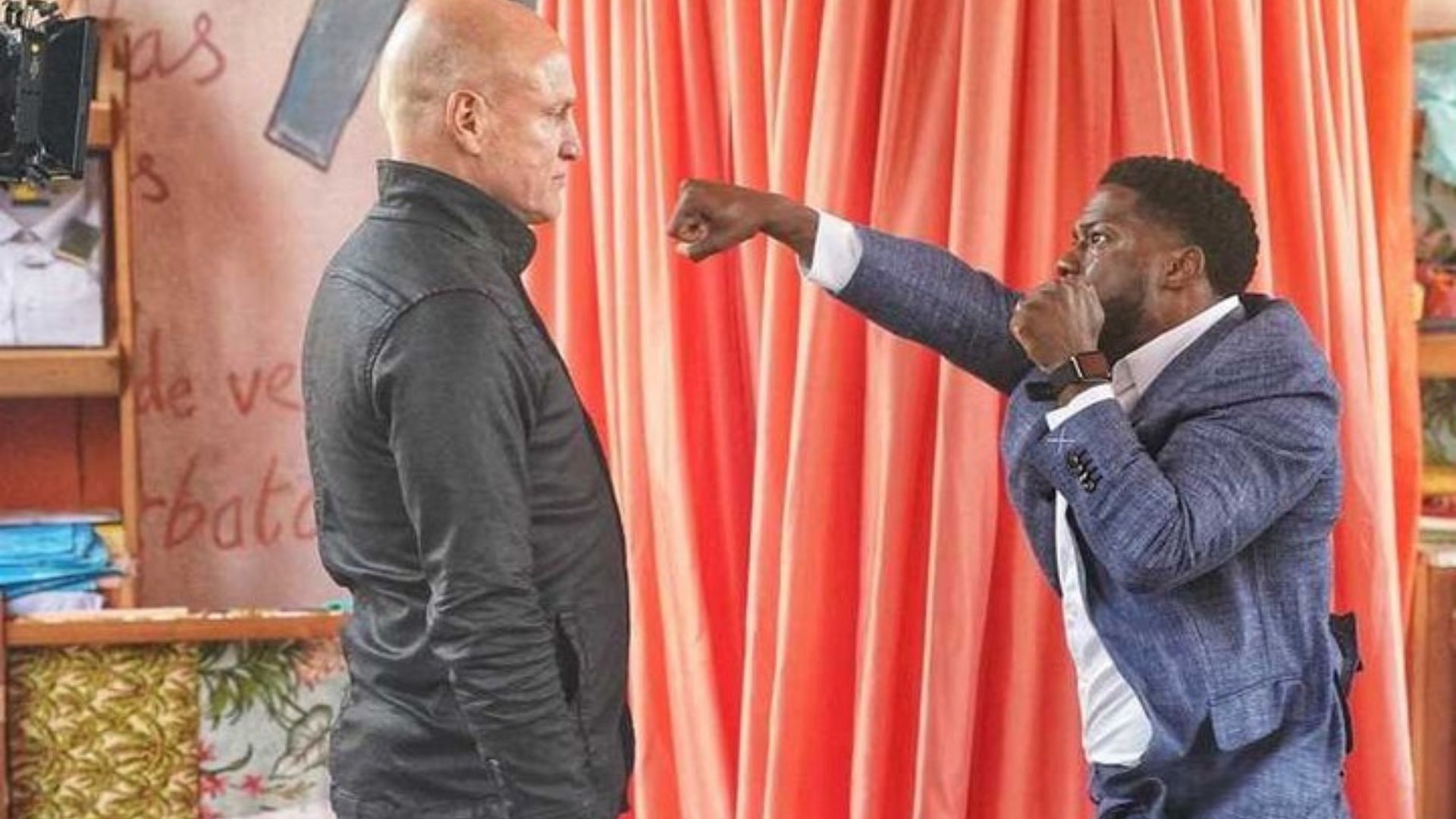 Harrelson and Hart work hard at making their roles credible and Pierson Fode is terrific as the Man From Miami as is Ellen Barkin as Harrelson's handler. Impressive production values help, but it's just too much that goes on for too long.