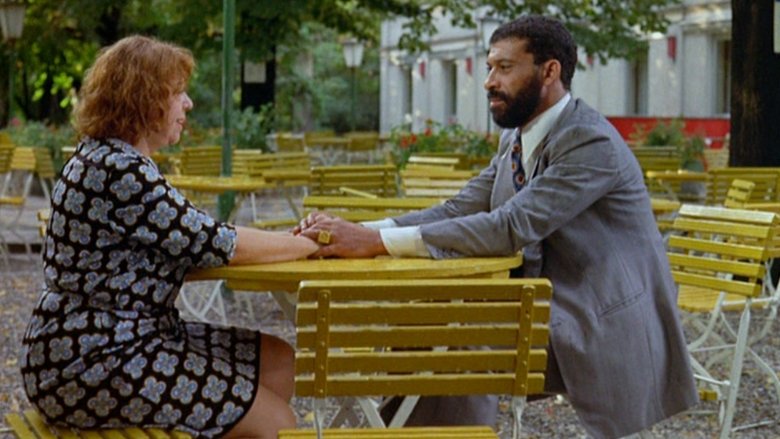 in
Ali: Fear Eats the Soul (1974)
Director: Rainer Werner Fassbinder
Writer: Rainer Werner Fassbinder
Cast: Brigitte MiraEl Hedi ben SalemBarbara Valentin
Language: German


"A lonely widow meets a much younger Arab worker in a bar during a rainstorm. They fall in love, to their own surprise and to the outright shock of their families, colleagues, and drinking buddies."

'Citizen liked this. Citizen impressed with the film
'...OK, I know enough of all that
Besides if you haven't seen the film you don't know what the hell Citizen is talking about.
Strange title for a very minimalist film (and I mean that in a good way). I heard of this movie plenty in the past, and thought it was some weird sh**. It's not at all weird or sh**
Seriously, I was very impressed with this film and by the style of film making the director took. It felt very up close and personal and in a way it reminded me of
Three Monkeys
(Nuri Bilge Ceylan, 2008).
At first I cringed at the idea that this film was going to be all preachy, but then it did a 180 and ended up not taking any kind of stance at all. Except I guess that to say, 'find love where you can'.
I loved the filming choices in Munich, and was that corner restaurant where Hitler really use to eat? Strange things that you see in a movie. Fassbinder likes to shoot from afar with a wide angle lens through doors, that adds to the intimacy of the film and I liked that.
+