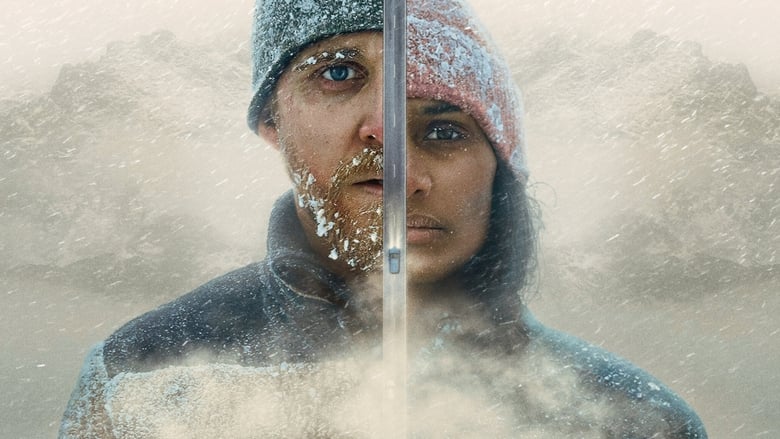 in
RED DOT
(2021, Darborg)
A film from Sweden
"You should have turned around long ago."
How often can you say that you've walked into a film completely blind, just a cover/poster and a short description, and be pleasantly surprised by it? Maybe back in the video rental days, but with the Internet and the constant bombarding of trailers, teasers, scoops, and news everywhere, it just doesn't happen often. But that's what happened last night to me as I browsed "Swedish movies" on Netflix and stumbled upon this neat thriller.
Red Dot
follows a couple, David and Nadja (Anastasios Soulis and Nanna Blondell), as they head into a hiking trip to rekindle their relationship. Unfortunately, their romantic weekend is interrupted as they start being hunted and terrorized by an unknown shooter.
The laser dot from a rifle scope is what gives title to the film, as that's the first signal we have of the presence of an "enemy" watching them as they camp. But although the titular "red dot" is not seen much after, the dread of whoever's hiding beneath the trees and the mountains persists. The couple's struggle for survival is complicated by some unspecified tensions between them that surface as the film progresses.
This is a film that I can say caught me off guard for the most part, so if you get a chance to check it out, just don't give up with it until it's done. There are some logistic issues regarding the climax, so I wouldn't say it's great. But other than that, it was certainly a well done and competent thriller that packs a punch in the end.
Grade: