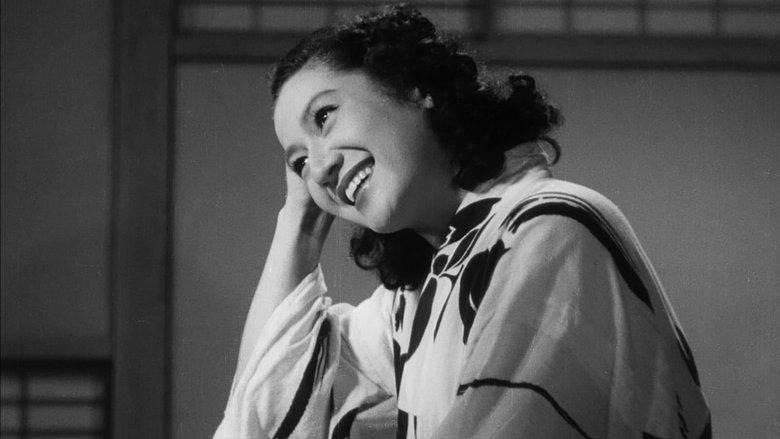 in
Late Spring (Ozu 1949)
Banshun (original title)
Director: Yasujir˘ Ozu
Writers: Kazuo Hirotsu (novel), K˘go Noda (screenplay)
Cast: Chishű Ryű, Setsuko Hara, Yumeji Tsukioka
Genre: Drama
Language: Japanese

"Noriko is twenty-seven years old and still living with her widowed father. Everybody tries to talk her into marrying, but Noriko wants to stay at home caring for her father."
Slow, sentimentalism...and I loved it...this is my kind of film! CR

Rarely am I moved emotionally by a film. I can enjoy a movie but it's not often that a film actually touches me emotionally..
.Late Spring
did just that it profoundly touched me.
I found the film to be very humanly realistic. While I could understand the feelings the father had, it was Setsuku Hara as the daughter who wanted to go on living her life with her father that touched me the most. Setsuku was so good in relaying her emotions that I could image just how she felt about her decision to stay in a safe place with her father who loved her. I could also understand her apprehension about going out into the world and marrying a near complete stranger. Her happiness was infectious and her sadness palatable. Setusku was utterly charming in this!
I just love that photo and the feeling of unbridled happiness as Norkio is yet to move away from the safe life she has has known, her joy is abundantly clear.
I'm impressed by the way the director filmed this. Ozu's technique makes everything seem so personal in his film, like we're part of the household and are watching the quiet moments of life unfold before our eyes. Nothing feels rushed or contrived, it all flows so effortlessly as Ozu takes his time. It feels like time could stand still and Noriko could stay forever in the safety of her childhood home. I loved the way Ozu filmed not only the actors, especially the lovely Setsuku, but also the way he filmed the scenes...Ozu often gives us a view from afar or a view from a low angle, which makes the people seem so familiar like we're in the room with them.
I appreciated the script too, especially in the polite way two people would argue with their back and forth conversations:
yes you would, no I wouldn't...yes you would
. If I recall that dialogue style was repeated three times in the film, which imparts a feeling that life and people are tied together in a commonality that spans generations.