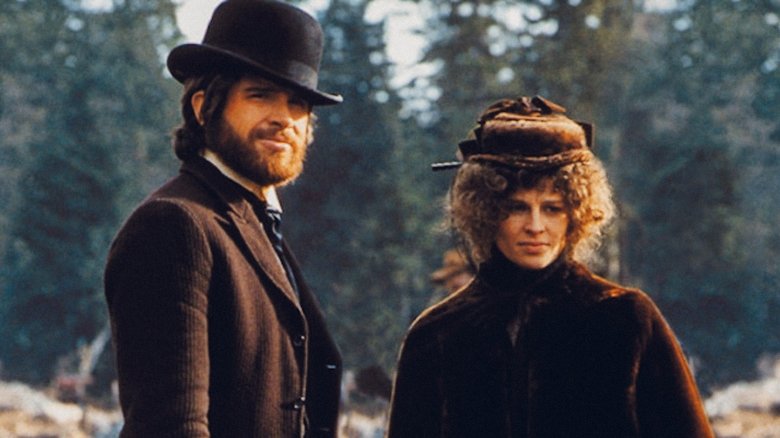 in
McCabe & Mrs Miller
1971
Directed by Robert Altman
2h | Drama | Western
Writers: Edmund Naughton (novel), Robert Altman (screenplay)
Soundtrack: Leonard Cohen
Stars: Warren Beatty, Julie Christie, Rene Auberjonois, Keith Carradine, Shelley Duvall, William Devane
Included on the following lists:
- John Connor's Top 250 of All Time
- BFI Screen Guide's 100 Westerns
- Roger Ebert's Great Movies
- Movie Forums: Top 100 of the 1970s
(Read a review here where there was a complaint about the lighting. But I watched the Blu-Ray version and the lighting was perfect and every detail clearly visible.)
The film starts with a lone stranger riding into a small mining town on a grim and rainy day. When the stranger reaches the town's shabby saloon we find out the stranger is the infamous cigar smoking gambler John McCabe. Played by
Warren Beatty
in one of his best performances. McCabe intends to move into town, he has a vision and a plan to establish his own saloon and brothel. He starts off very small time and amateurish until the arrival of the experienced and streetwise Mrs. Constance Miller. Played by the beautiful and talented
Julie Christie
. She offers her much needed professionalism and female touch to McCabe's business for a share of the profits. The business deal results in a successful and luxurious whorehouse. A special chemistry starts to develop between McCabe & Mrs Miller and business is thriving. However an aggressive major corporation has their own plans with the town and offers to buy McCabe out. When McCabe refuses, the drama unfolds..
Engaging, believable, and poetic take on the Old West by
Altman
. Provides a pleasant change from cinematic Western stereotypes. Shot in authentic looking West Vancouver and Squamish, Canada.
Really enjoyed this re-watch and the atypical complex romantic chemistry between McCabe and Mrs. Miller. The script is fun, smart and heartfelt. High on my all time favorite western list and Hall of Fame ballot.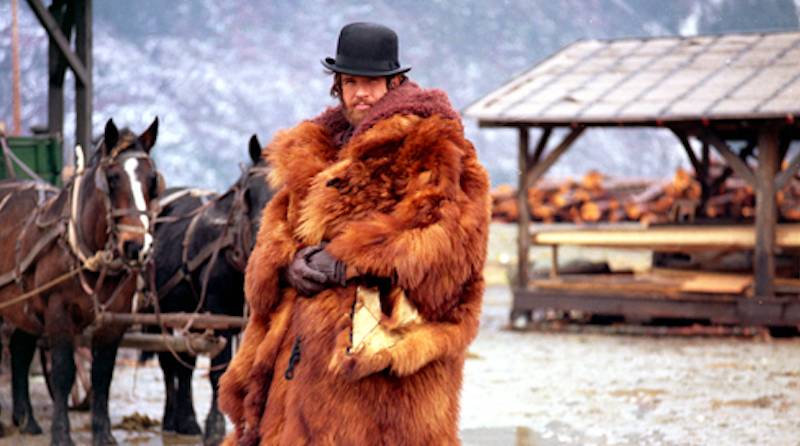 Trivia
:
Before casting
Warren Beatty
and
Julie Christie
, Robert Altman originally wanted
George C. Scott
and
Patricia Quinn
for the lead roles.