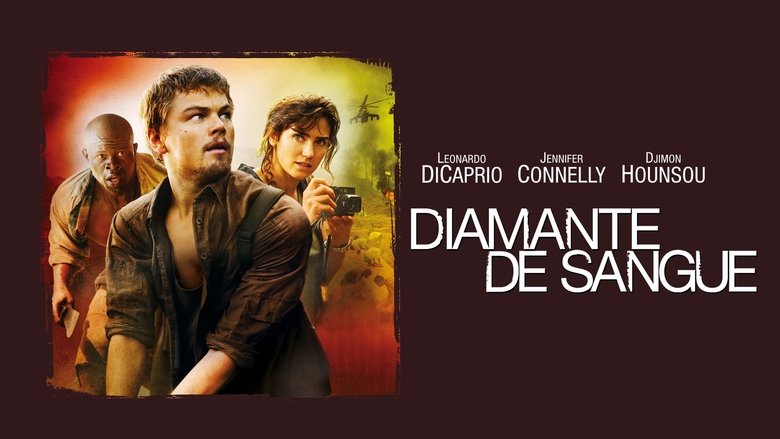 in
Blood Diamond (2006)

Director
: Edward Zwick
Writers
: Charles Leavitt (screenplay), Charles Leavitt (story)
Cast
: Leonardo DiCaprio, Djimon Hounsou, Jennifer Connelly
Genre
: Adventure, Drama, Thriller
"A fisherman, a smuggler, and a syndicate of businessmen match wits over the possession of a priceless diamond."

Loved the actual scenes of Africa, the crowded streets, the small villages, the lush countryside and even the trash and urban decay. It all looked so real that I felt like I was watching a docu-drama. I'd give all those parts, the overall story and the performances by DiCaprio & Djimon Hounsou a 5/5. And yes it was graphic but that was grounded in truth, so belonged in the story and in fact the hand chopping made the film all the more poignantly powerful.
Blood Diamond did many things right but then came the overbearing music score that made me very aware that I was watching a movie and that the director wanted me to
feel
the drama of it all. That then broke the spell of being immersed in the story. Luckily the score was mainly during the fight sequences and not the entire movie.
Some of the action scenes went from brutal (which was good as it gave one the feeling of hopelessness and cruelty that existed), to...too many firebombs, making the film feel like a blockbuster action flick at times, which took away from the realistic feel.
The other thing that took away from the movie was Jennifer Connelly. She existed as the over used love interest. Even worse she looked just like a beautiful leading actress, instead of a realistic fictional character. And for that I blame the director. Like his film Glory, he overdoes the close up shots of Connelly and whenever she was in the film it felt like another run of a mill movie, when the rest of film was pretty special.