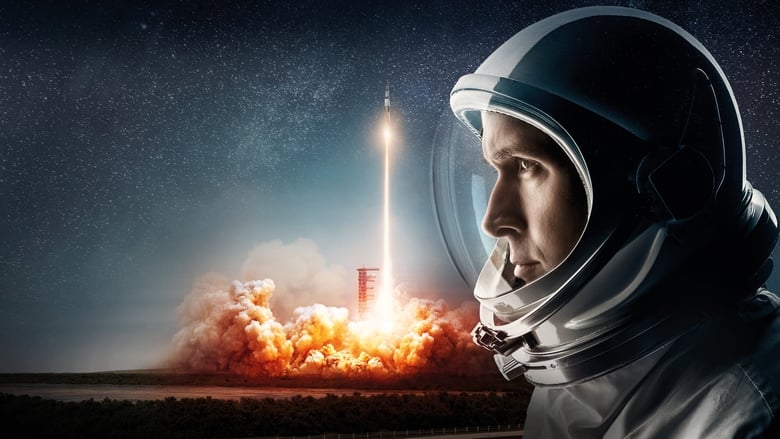 in
First Man (2018) (95%)
Director: Damien Chazelle
Writer: Josh Singer
First Man
follows NASA's pursuit to put a man on the moon, with Neil Armstrong (Ryan Gosling) being the main focus. It spans several years (1961-1969) and gives an in-depth look at Neil's life before and during his quest to reach the moon.
First Man
marks yet another success for director Damien Chazelle, who has yet to disappoint me with a film of his. This film is beautifully shot, perfectly paced, and it has the emotional punch that I hope for from a period piece like this. Despite the long runtime (almost 2.5 hours), it doesn't feel like a drag in the slightest. I was locked in from the first scene to the last, and after I got out of the movie theater I already wanted to see it again. Ryan Gosling at least deserves an Oscar nomination for his portrayal of Neil Armstrong. From what I've gathered from interviews with Armstrong's sons, while Ryan's portrayal was rather stoic (as many of Ryan's roles are) he was pretty much on point with how he played Neil. Ryan is also able to convey so much while saying so little. He may not say much at all during the more emotional scenes, but in some ways that makes them even more impactful. We don't always need sobs and choked up ramblings to feel something from a scene. Claire Foy and Jason Clarke are also solid in their roles. The special effects are fantastic and there are some mesmerizing scenes in here that I look forward to seeing again. Screenwriter Josh Singer also has once again proven that he's a force to be reckoned with when it comes to period piece films, as he's three-for-three in my book (
Spotlight, The Post, and First Man
). Overall, I think this is one of the best films of the year so far.