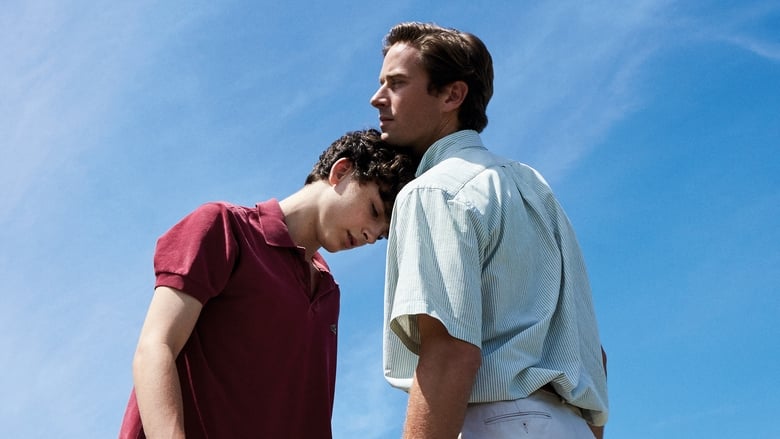 in
Call Me By Your Name
2017's
Call Me By Your Name
is a sophisticated and luminous coming of age drama that, thanks to stylish direction and a pair of charismatics lead performances, managed to capture Oscar nominations for Best Picture and a Best Actor nomination for its 22-year old star.
This story takes place in Italy in the summer of 1983. Elio is an intelligent and compassionate 17 year old who loves to read and play piano. He is the son of a professor of Greco-Roman culture whose life is changed forever with the arrival of Oliver, his father's research assistant who has come to stay with Elio and his family for the summer. As hard he he tries to understand it, then fight it, Elio cannot deny his attraction to Oliver which is surprisingly reciprocated.
James Ivory's Oscar-nominated screenplay, based on a novel by Andre Aciman, is to be applauded not only for its tasteful approach to the subject matter that could have come off as exploitative, but by absolutely nailing what Elio is going through. The most entertaining aspect of this story was the first third showing this restless teen going through typical teen growing pains, including the beginning of a relationship with a girl named Marzia, which only further complicates Elio's inability to stop thinking about OIiver and always wanting to be around him and having no idea why.
This story establishes a chemistry between the character of Elio and Oliver that puts us behind what is happening between them, despite the fact that Oliver is clearly SEVERAL years older than Elio, making what is happening between them look inappropriate on the surface. Unfortunately, the inappropriateness of the relationship becomes moot because the age difference is just the beginning of the issues that are going to challenge these two, primarily the fact neither character is actually gay.
Where this film really scores is in the sharp directorial eye of Luca Guadagnino, who allows his camera to tell the story and project a lot of feelings going on between the characters without any dialogue at all. So much of this story requires the viewer to read the faces of the characters and that is only possible through very specific direction that gives an air of ambivalence to certain parts of the story that should actually be that way. And the reveal of the meaning of the title of the film absolutely melted by heart.
Guadagnino works wonders with his cast, especially Timothee Chalamet whose smart and charismatic performance as Elio lights up the screen and earned the young actor (who is also in another Oscar nominated film this year,
Lady Bird
) an Oscar Nomination for Outstanding Lead Actor. Armie Hammer is undeniably sexy as Oliver and I also loved Michael Stuhlberg as Elio's dad. The film also features stunning Italian scenery and the most gorgeous score of classical piano music ever. A lovely and transcendent cinematic journey that definitely had me fighting tears during the final act. Needless to say,
Brokeback Mountain
fans will have a head start here.