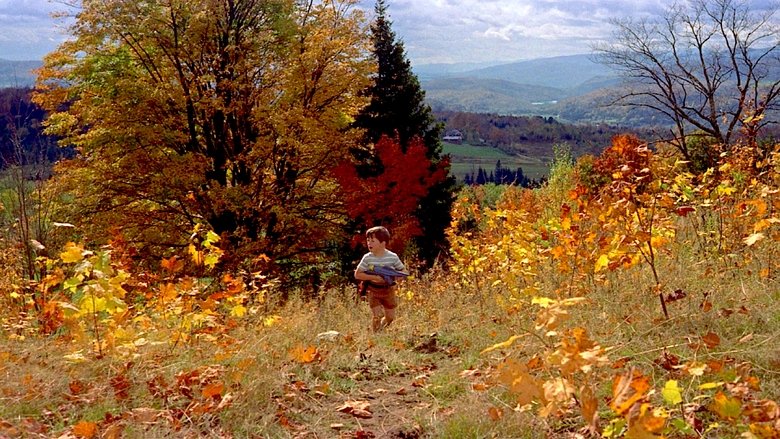 \
in
The Trouble with Harry
(Alfred Hitchcock, 1955)
-
Hitch gleefully spins a tale about a dead body that almost everybody believes was personally killed by them and gets buried and unburied over and over. Yes, the film is a black comedy, but it does have plenty of trademark Hitchcock suspense as well as some of the funniest dialogue you'll ever hear. It takes place in New England during the fall, and Brenda and I both agree that it's probably the film which most resembles what our honeymoon looked like with all those striking autumnal colors. I don't want to get into too many details, but Harry causes trouble for an elderly hunter (Edmund Gwenn), a spinster (Mildred Natwick) who likes him, a painter (John Forsythe) with a devilish tongue, and a pretty young mother (Shirley MacLaine). This is not only the first Hitchcock film with a Bernard Herrmann score, but it's also MacLaine's film debut and an early flick for the boy (Jerry Mathers, the Beave from "
Leave it to Beaver
") who plays her son and steals all his scenes. The humor in
Harry
, especially from the John Forsythe character, is hilarious and surprisingly-modern. It may take just a little bit to really get going, but this film is generally underrated in the Hitchcock oeurve.